Wadden Islands - Cyclist and Birder's Haven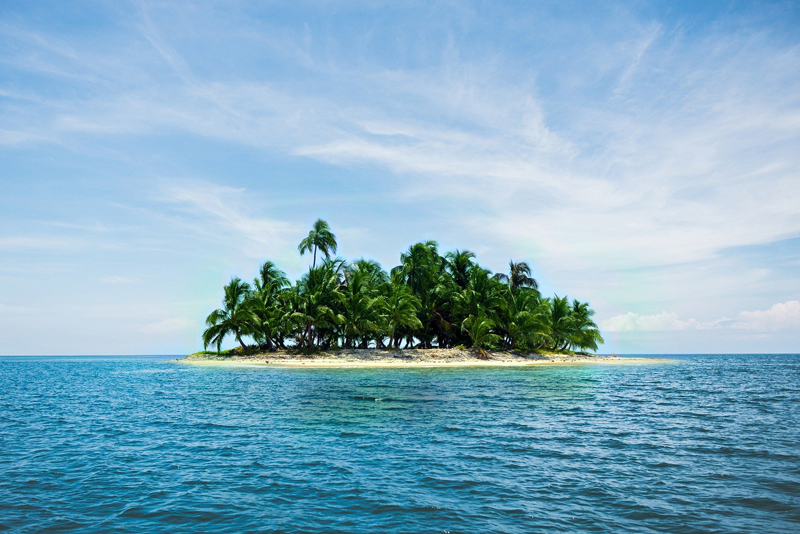 The Dutch Wadden Islands are largely unknown to Americans, but garner hundreds of thousands of European tourists every year. And yet, even with that astounding number of tourists, one of the reasons for the popularity of these islands is the peace and tranquility found here that allows you to thoroughly enjoy the spectacular natural assets of these islands. And the most popular way to enjoy the islands is on a bike.
Stretching northeast along the coast of the Netherlands from the city of Den Helder (about 90 km. north of Amsterdam), the five Dutch Wadden Islands form a sort of barrier line between the Wadden Sea and the North Sea. Each of the five islands has a slightly different character. Texel is the largest and the closest to a major airport (Amsterdam); and therefore it is also the most visited of the five and has the most in the way of tourist amenities, interesting museums and even nightlife. Although Vlieland is next in line, it is actually the furthest from the mainland and probably the hardest to get to; thus it has a much more secluded and remote feeling along its one-kilometer-wide stretch. About 80% of the island of Terschelling is protected nature reserves; yet every June it hosts the biggest festival on these islands – Oerol, an "experimental theater festival", which is so popular that reservations need to be booked a year in advance for that week. Next in line is the island of Ameland, which is best known for its "wet dune valleys" and salt marshes which attract a huge variety of birds. And finally there is Schiermonnikoog, which has been designated a National Park by the Dutch government.
So why are these islands so popular in Europe? For one thing, they all have some beautiful sand beaches, backed by sand dunes. Since the sea is fairly shallow around these islands, the water is relatively warm, especially in July and August, so swimming is a popular activity. The bulk of the visitors to the Wadden Islands are day-trippers, getting away from the mainland and enjoying some scenery and some relaxation at the beach.
But for those who love nature, the Wadden Islands have so much more to offer. They are a cyclist's haven. These islands are laced with over 300 km. of developed bike paths. Some of the paths are paved, but many are dirt or pebbled; and the paths give easy access not only to the various beaches but also to sand dunes, shady forests, picturesque pastureland, heaths, salt marshes, mud flats, and, of course the small quaint villages on each island. Bikes can be rented at ferry landings and in the villages, but if you're going to be in the Wadden Islands at their busiest times it's best to arrange for a bike ahead of time. Even if you're not a huge cycling enthusiast, this really is the best way to get around the islands. In fact, on some of the islands it's almost the only way since tourists are not allowed to bring cars over. And you can catch a ferry between islands (though they are not all that frequent so plan carefully!) along with your bike.
Bird-watchers will love these islands too. The frequent tides in the shallow Wadden Sea create optimal feeding sources for numerous species of both migratory and native birds; and the salt marshes provide popular nesting grounds. Local guides offer various bird-watching tours including "mud excursions" at low tide, visits to the well-known bird sanctuaries - Natuurgebied De Kroon's Polders on Vlieland and Grote Vlak on Texel, or a visit to the seagull colony during breeding season on Ameland. If you're observant, you are likely to see an enormous variety of birdlife including avocets, spoonbills, oystercatchers, ringed plovers, marsh harriers, eider ducks, bar-tailed godwits, Bewick swans, kestrels, short-eared owls, Brent geese, snow buntings…… and so many more! For even those who are not avid bird-watchers, do note that some paths and areas of these islands are closed off to tourists during breeding seasons for various species.
The best time to visit the Wadden Islands is from May to September (winter is just too cold!), and if you really want to swim when you get to the beaches then the best months are July and August. But May and September may be best for the avid cyclists and bird-watchers.
You may not have thought of a cycling vacation when you thought "island travel", but the Wadden Islands in the Netherlands provide an awesome opportunity to combine your love of cycling with your love of nature and island travel. So check it out for a great summer vacation option!
Note: no promotional consideration was provided or paid for this article.


Related Articles
Editor's Picks Articles
Top Ten Articles
Previous Features
Site Map





Content copyright © 2022 by Laura Hartney. All rights reserved.
This content was written by Laura Hartney. If you wish to use this content in any manner, you need written permission. Contact Malika Bowling for details.