Sherri Shepherd Talks Christianity and Love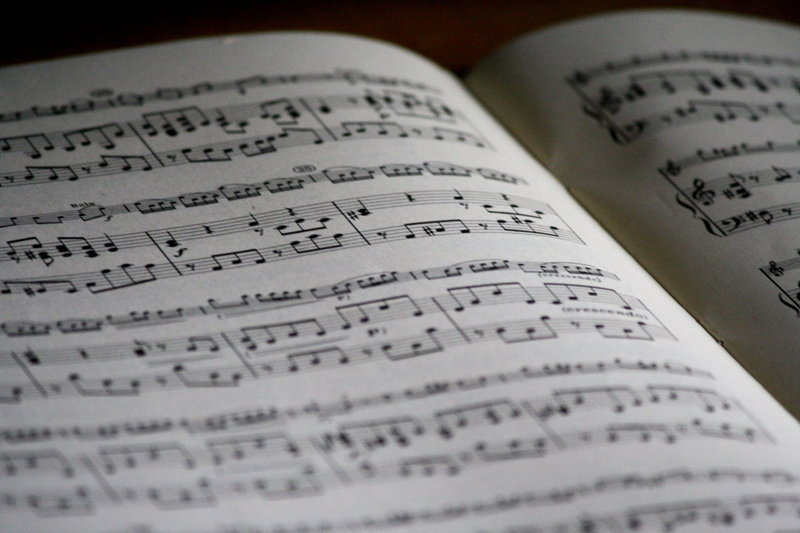 It was the day that actress and co-host of the View, Sherri Shepherd's father was ex-communicated from the Jehovah Witness organization, that she begin to question her membership in the group.
"I was raised in the church when I was little by my grandmother who was a great Christian lady but one day some Jehovah's Witnesses came to our door and met with my mother and that is when she decided we would become Jehovah's Witnesses," states Shepherd. "So she was baptized and then she basically told my father you either join or be out, so since he loved his daughters he gave up what he believed in and followed her into the faith. I just remember being a Jehovah's Witness meant there were so many rules you had to follow. If the elders said this is what you are supposed to do then that is what you were supposed to do. Soon my father began to question the elders about some of the beliefs and they became very angry with him and decided he had to go," remembers Shepherd.
The elders told Shepherd and her sisters that they had to tell their father that they could not talk to him anymore. "Now my dad at that time was working three jobs because we had moved to the suburbs because he wanted a better life for us. So it was very expensive where we lived and he was working three jobs to support us. I was like you've got to be kidding me, tell my daddy I can't talk to him and he is working at Denny's? As the oldest I was a daddy's girl and loved him with all my heart. My daddy had holes in his shoes so that he could pay for my photography classes you know what I mean. I just kept thinking you can't be serious and all I could think of was the scripture that reference love (1 Corinthians 13:13) and says the greatest of these is love. I was like where is the love in that? Anyway the elders drove us up to Denny's where he was working and made us tell him that we couldn't talk to him anymore. He broke down and began to cry right at Denny's. I will never forget that. Right there and then is when I became disillusioned about the Jehovah's Witnesses' because of what I had to do to my father" says Shepherd.
After that time Shepherd would never go to church because she was raised to think churches were of Satan. Since she left the Jehovah's Witness faith she also thought she was doomed. "I was like if I'm not a Jehovah's Witness I figured pretty much I was going to die anyway so whatever I wanted to do I was going to do; like I was going to go shopping, write bounce checks, spend all the money I can, get in crazy relationships because I'm going to die anyway. Whenever anybody would ask me to go to church I would be like no I'm going straight to the devil so I might as well have some fun before I go to hell" exclaims Shepherd.
All of that changed one day when she went to West Angeles Church of God in Christ, where Bishop Charles E. Blake's is the pastor. The church, located in Los Angeles, is one of the largest Mega churches there with a membership of over 22,000. "I use to pass it (West Angeles) all the time on the bus. So on that day I was feeling so miserable. My mom was dying because she had diabetes, I was trying to take care of my youngest sister, my parents had gotten a divorced, and I mean life was just not good. I was in a very bad relationship with a lot of physical abuse and I really felt like I had no other place to turn so I was like let me just try it. So I went in and let me tell you every step that I took in that church I thought it was going to blow up" laughs Shepherd. "I remember going and sitting in the last pew and this is how I know God has a sense of humor at least with me. When you are a Jehovah's Witness everything is very controlled and we don't show a lot of emotion in service. I mean they go over the sermon, you raise your hand, ask a question and they answer the question. You sing very mild songs "From house to house to door to door Jehovah Witness…" she trials off with a little chuckle..."So I go from that to a black Pentecostal church, this lady is running down the aisle hollering and screaming, they have the pounding drum, da, da, da, playing in the background people are screaming hands lifted in the air I was like what kind of place is this?" laughs Shepherd. "Then Bishop Blake said grab your purse everybody ain't saved I was like what den of iniquity have I stepped into but there was one thing I got when I stepped into that church and that was an immediate sense of peace came over me."
After that day Shepherd would attend often sitting in the back and just observing the services. "One day he (Bishop Blake) said would you like to come up and accept Christ? Now I didn't know what I was doing but I got up and this was in April 1993, and I walked down that isle to the altar and he said God will forgive you of all your sins and I thought well you don't know all that I have done" laughs Shepherd "But it truly changed my life that very day and I haven't been the same since. Now that is not to say I didn't suffer the consequences of what I had done but one thing I got that day was hope. I never had hope before. I got hope from my faith at that time and I hadn't had hope before then."
Shepherd says that everyone in her immediate family are now Christians. "My sisters have been baptized and my dad is a deacon at his church now. Sadly my mother passed away but what I can say is that the Jehovah Witnesses took very good care of her up until she died." adds Shepherd.
Shepherd hosting the Dove Awards
Shepherd has been through many trials since accepting Christ in her life, a failed marriage, the loss of a child, (her son Jeffrey was a surviving twin. His sister died shortly after birth), and the uncertainty of being an African American female actress and comedian looking for work in an industry that hires so few women of color but through it all she attributes her faith for seeing her through so many of these trying times. "The thing I want to really say is that I still mess up. I still go out there and say things on TV that I know the Lord is like Sherri what are you doing but I know I can go back and get on my knees and say Lord forgive me. I know he will never leave me nor forsake me. The wonderful thing is He answers my prayers in spite of me. I use to think when I first got saved that when people said 'Hey Sherri how are you doing?' I had to say "Oh thank you Jesus. I'm blessed and highly favored of the Lord. God has been so good to me" and on and on…now I know I can just say fine and it's alright because he knows how I truly feel about him and I don't have to display that to any and everybody. That's what I love most about being a Christian."
Now Shepherd says she has been blessed beyond her wildest dreams with a job she loves and a man she loves even more. Shepherd became engaged to television writer Lamar Sally this past December. "Sal asked my son's permission to marry me and Jeffrey was like 'ok...now let me play my game'" laughs Shepherd. "I love Sal because he loves me and my son so completely. He is simply a wonderful man and I know that God sent him to me."
She is now working on many projects including more guest appearances on 30 Rock as Tracy Morgan's wife. "We have so much fun on that show and I just love doing it." Shepherd states that although women of her size are now getting more roles in Hollywood she still believes that more can be done. She says that learning to trust God when it comes to her career and her life has been one of her biggest lessons. "I know that for me I have to get out of the way and let God take control."


Related Articles
Editor's Picks Articles
Top Ten Articles
Previous Features
Site Map





Content copyright © 2022 by Candace Walker. All rights reserved.
This content was written by Candace Walker. If you wish to use this content in any manner, you need written permission. Contact Candace Walker for details.