CD review - Joe Bouchard - Jukebox in my Head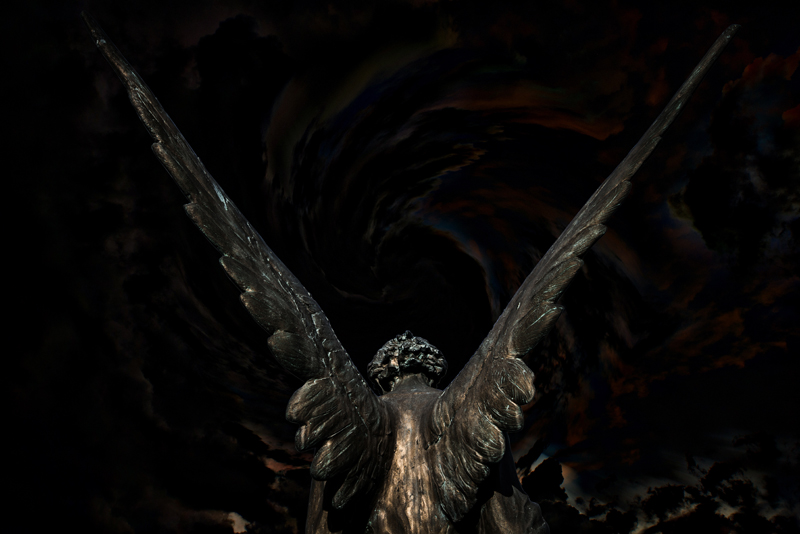 This could possibly be the best record that
Blue Oyster Cult
never recorded.
Joe Bouchard,
is best known for his tenure with the New York City band that was once called the thinking man's metal band although BOC were never metal (although they were always lumped in that genre) and neither is this release.
In fact, the first thing you notice about Joe's first solo record
Jukebox in my Head
is the variety of material. A couple of hard-chargers, a folky/country-ish tune, an old-time boogie cut, several instrumentals and a whole bunch of straight up rock make up this release. Now when you're looking at a map of this musical adventure, you'd think visitors might wind up in "lost land" --- however Joe, the tour guide, brings everybody back safely and you will have enjoyed the trip. Besides a bit of variety should be expected from somebody who pens a piece like
Jukebox in my Head
.
Many artists find a great riff or a strong chorus and that's a good enough reason to build a whole record on that basis. What separates these people from somebody like Joe is that he is a songwriter rather than simply a rock star. This is somebody that likes the chase as much as the actual kill. There are 12 songs on here and all of them are slam dunks. Each one is crafted with as much care as a Christmas gift from Mom.
Truly a solo record, Joe wrote or co-wrote 10 of the 12 songs and played guitar, bass, piano, strings and percussion as well as doing all the vocals. And he was the bass player in BOC but it's with his guitar work that he shines on this release. Michael Cartellone (Damn Yankees) on drums is the only other part of this project although Allan Becker shows up for some sax and background vocals on a couple of cuts. The one thing that is instantly familiar is that slightly menacing undertone that was ever-present on all BOC songs. Even in the upbeat songs, there's always a sense of the potential for wrong-doing, like talking to a seemingly friendly biker. Whether it's the vocals or the moody nature of the songs, uneasiness is omnipresent. Six of the songs are co-written with Patti G who played with Joe in the Tree Top Blues Band, and this collaboration with the lyricist should be highly encouraged.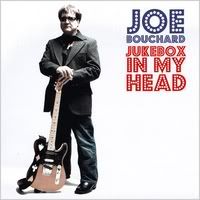 Jukebox in my Head
begins with a rumbling bass line and snarly guitar which ushers in the swaggering rocker, "Shadows on the Streets of New York". Written as a tribute to some of Joe's musician friends who've passed away, this is a confident piece that kicks off the record on a high note.
Some very BOC-ish guitars power the "Travelin' Freak Show" which is about touring with the big show. The thoroughly entertaining "Cowboy's Dream" is next and the slightly cow-poke gait is refreshing. The chorus on this will stick in your head for a while.
The Bob Seger-ish ("Old Time Rock & Roll") title cut gets your foot tapping in short order with its undeniable melody and contagious enthusiasm. It's a funny thing but you would never confuse Joe's singing voice with say, Paul Rodgers however you couldn't imagine anybody else singing "One More Song So Long". Like "Jukebox…" this is simply infectious.
My favorite cut comes next and you can put "Which Road is Mine" right up there with the best highway songs of all time. Put the top down, crank the volume and bury the needle. Send Joe the speeding tickets. This is a slam out of the park winner!!
Switching gears quickly, the next song is "Kickin' A Can", an absolutely beautiful song written by Joe's brother Jim. The country trappings frame this song so perfectly you could hang it on a wall.
The first of two instrumentals is next and….wow, is "Haunted Dance Floor" ever a gorgeous song. This sort of reminds me of Black Sabbath's "Laguna Sunrise". The guitar lines are absolutely hypnotizing and are augmented by the keys perfectly. This is like the most memorable sundown you've ever seen and when they say the best music can take you places in your mind, be prepared to travel to this piece. You can also see this used as the soundtrack to the bar-room scene in the movie
The Shining
. Dancing skeletons spring to mind as well. Truly a highlight of the record.
Speaking of highlights, the next song is truly a work of art. "Dark Boat" was written by a neighbor of Joe's, John Elwood Cook, who also wrote "Vampires" from the recent Blue Coupe record. A slow building song that is capped off by Allan Becker's seductive sax. Captivating. Entrancing. You pick the adjective. This song is all that and more.
The hits just keep rolling with "Running Out of Time", a straight-ahead rocker with melody to boot. "Camp Sunset" is another absolutely beautiful instrumental that packs a vivid visual along with some elegant guitar.
The record ends off with "Coming For You Someday", another of my favorites on the record. The lyrics talk about the after life and the chorus remains one of the strongest of the entire set. Again, Allan Becker's saxes really augment this song and the energy of the piece closes things off as great as the record started.
It's been a while since I've heard a record as strong as this one. 12 songs and all them are excellent. Besides the terrific songwriting, Joe plays like a devil and everything from the subtle keyboard parts to the background vocals are just impeccable. Any fan of BOC absolutely has to own this record as well as anybody who listens to a so-called "classic rock" radio station. It's been shoving everything else off my playlist for the last month or so and shows no sign of dying off. Believe me, it's that good!!


Related Articles
Editor's Picks Articles
Top Ten Articles
Previous Features
Site Map





Content copyright © 2019 by Morley Seaver. All rights reserved.
This content was written by Morley Seaver. If you wish to use this content in any manner, you need written permission. Contact Morley Seaver for details.