Leather Book Cover in Photoshop CS5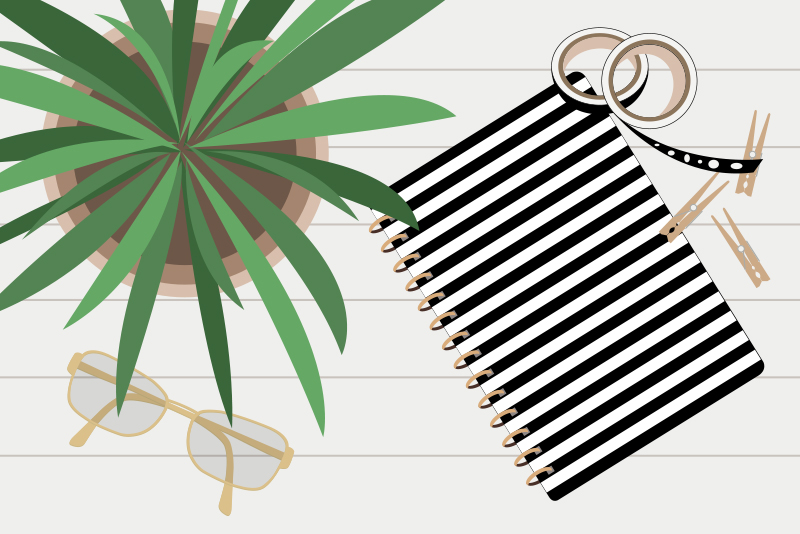 In this tutorial, we will create a
book cover
for a board book. The book will be an illustrated interactive iPad storybook of A Visit From St. Nicholas.
The dimensions for an iPad app are 1024 x 768 pixels by 72 dpi. Let's start a new project in Photoshop
R
with these dimensions.
Set the Foreground color to red (#9b161f). Use the Round Rectangle tool (set the Radius to 5 px) to draw a rectangle for the book cover.


Rename the layer Cover.


To add a leather texture, click Filter - Texture - Texturizer. In the dialog box, set the Texture to Sandstone, the Scaling to 185, the Relief to 3 and the Light to Bottom Right.


To a add the bevel to the edge of the cover, double-click on the layer. In the Layer Style dialog box, set the Bevel and Emboss style with these settings.

Style - Inner Bevel
Technique - Smooth
Depth - 70
Direction - Up
Size - 20
Soften - 10
Highlight Mode Color - #e18585


Add a new layer and name it Spine.


With the Rounded Rectangle tool, draw a narrow rectangle the height of the cover for the spine of the book.


Add the texture and inner bevel as before. But, set the Depth for the inner bevel to 50.

You might want to save this image as a basic book cover before we add the details.


Add a new layer and name it Details. Set the Foreground Color to #e2ae47. With the Custom Shape tool set to Ornament 5, draw the shape on the new layer.


Double-click on the Details layer and add a Inner Shadow style.

Blend Mode - Multiply
Opacity - 45
Angle - 120
Distance - 5
Choke - 5
Size - 0


Duplicate the Details layer. Click Edit - Transform - Flip Vertical to flip the shape.


With the same Foreground Color, use the Horizontal Type tool to add the title of the book between the two shapes.


Copy/paste the layer style from the Details layer to the type layer.


Using the same gold color and the Line Tool, draw two parallel 2 px lines along the four sides of the cover. Copy/paste the layer style from the Details layer.


Copyright 2018 Adobe Systems Incorporated. All rights reserved. Adobe product screen shot(s) reprinted with permission from Adobe Systems Incorporated. Adobe, Photoshop, Photoshop Album, Photoshop Elements, Illustrator, InDesign, GoLive, Acrobat, Cue, Premiere Pro, Premiere Elements, Bridge, After Effects, InCopy, Dreamweaver, Flash, ActionScript, Fireworks, Contribute, Captivate, Flash Catalyst and Flash Paper is/are either [a] registered trademark[s] or a trademark[s] of Adobe Systems Incorporated in the United States and/or other countries.


Related Articles
Editor's Picks Articles
Top Ten Articles
Previous Features
Site Map





Content copyright © 2022 by Diane Cipollo. All rights reserved.
This content was written by Diane Cipollo. If you wish to use this content in any manner, you need written permission. Contact Diane Cipollo for details.