Keeping the Faith in Hollywood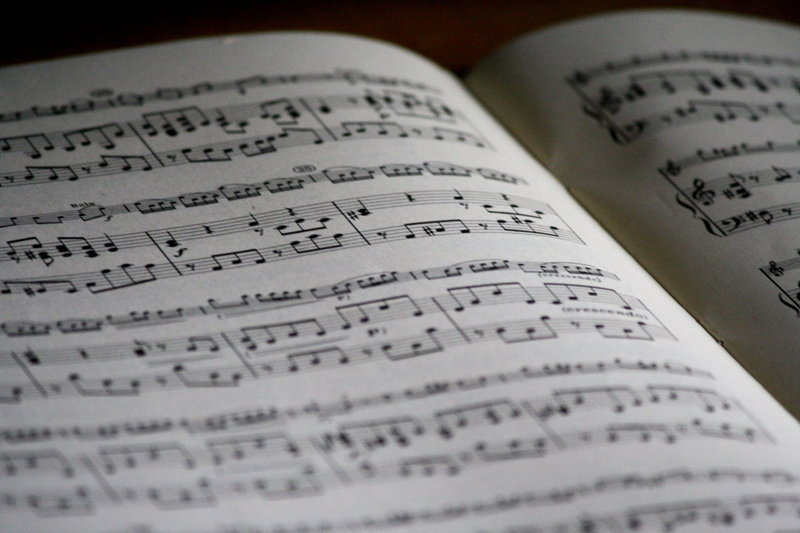 Photo by Mykal Frierson
Can you be a Christian and pursue Hollywood? If you ask DeVon Franklin, Vice President of Production at Sony Pictures, the answer would be a resounding yes. Franklin has just penned the book Produced by Faith: Navigating the Road to Success Without Compromising Your True Self. In it he shares his story about starting out as an intern and ascending the ladder of success to the point of becoming a movie executive; all the while staying true to his faith.
Franklin has been the force behind several blockbuster movies including; Hancock, The Karate Kid and Jumping the Broom. As one of the few African American studio executives on the scene, he writes the novel on the premise that our lives are much like movies. According to Franklin's book there are two basic stages to making a movie; development and production. Much like moving making, our lives follow these two principles says Franklin. He tells us that we have to find out what God wants us to do with our lives (development) and work to produce that big idea into existence (production).
The book is an easy read filled with many parables, metaphors, antidotes and life lessons that Franklin has learned along the way. He delivers his message of staying true to our beliefs while climbing to the top with grace, style and substance.
In his book he describes his late father Donald Ray Franklin, as an attractive, charismatic guy and I found him to be exactly the same. I caught up with the warm, devout Seventh Day Adventist minister, at the Savoy Women's Conference that was held here in Atlanta and we chatted about the book and the many things that make up DeVon Franklin.
Bellaonline.com
Let's start at the beginning, tell me about DeVon Franklin the man. Where were you born and what was your childhood like?
Franklin
I was born in the San Francisco area. There are three of us my older brother is Donald Ray and my younger brother is David and we all grew up in the San Francisco bay area. My older brother lives in Brooklyn (NY) and my youngest lives in Baltimore (MD) now. My father passed away from a heart attack at 36 (years old) I was nine at the time. So my mother raised all of us as a single parent. She moved us into my grandparents' house in Richmond (CA) and so it was all six of us. My mother's mother (his grandmother) had seven sisters and one brother so all my great aunts really played a big role in pitching in and raising us. We had a lot of support to help us.
Bellaonline.com
Now I know you are single, and have no children, this is something my girlfriends are interested in, (laughs) what type of woman are you looking for?
Franklin
(laughs)
You know I'm just looking for a God fearing woman. I'm looking for someone that has a vision of who they are and where they want to be in life and what they want to do. Someone who has a great personality and is constantly seeking; seeking God, seeking to do better. Someone who is complacent well that's not gonna work (for me).
Bellaonline.com
I can imagine. You are a visionary so you need someone with a vision
Franklin
(laughs)
Yeah Mrs. Visionary! (we laugh)
Bellaonline.com
You have talked about holding on to your faith in Hollywood. Now we all know that Hollywood challenges you to compromise sometimes. Tell me about a time where you were challenged but stood firm on your faith?
Franklin
I would take it a step broader and say that I don't think Hollywood exclusively tries to make people compromise. I think that whenever you are in business or any industry and you are ambitious and it is competitive, out of that desire to succeed is born certain habits and certain ways in which you think you need to do it in order to get ahead. Sometimes that idea of compromise and becoming something you are not is something we can do regardless of what industry we're in. One of the things I do as a Christian is observe the Sabbath. So Friday night sundown until Saturday night sundown I don't work. When I was working at a production company we were on location doing a shoot for a reality TV show and we were short staffed and I was needed to work the camera that night. It happened to be a Friday night and so I had to make the decision do I honor my faith and not do it and let the chips fall where they may or do I make an exception and do it and say hey it's my job and I will be ok. Well I decided to honor my faith and not comprise and it turned out to be a blessing. They totally understood and we ended up having a prayer session before the shoot and I kept my job.
Bellaonline.com
There is always the ability to know God but then there is the relationship of knowing God for yourself and building that personal relationship with God. Tell me about the time that you first knew God for yourself?
Franklin
I knew him as a kid.
Bellaonline.com
Really because everyone else as kids was running around doing stuff they knew their parents wouldn't want them to do. (laughs)
Franklin
(laughs)
No as a kid I mean like 12 or 13 years old I was very aware of who God is and the effect and impact He has on my life. I was always very determined not to upset Him and that I wanted to live for Him. Certainly along the way you have your moments where you're up and down and you go through it. I remember in college, my freshmen year, I went through that period of time where I really was seeking and trying to figure out why I believed what I believed. I had to go through my own discovery process and rely on God and get a chance to know him for myself. Coming through that, my relationship (with God) became stronger and to me there is no way to live a successful and rewarding life without Him. Even though it hasn't always been easy it has helped sustain me.
Bellaonline.com
When did you have the calling to preach?
Franklin
I gave my first sermon when I was 16 but I didn't preach regularly at the time. I really didn't want to preach at all.
Bellaonline.com
So you were doing the running thing?
<
DeVon during interview
Franklin
Yep...really.
Bellaonline.com
(laughs)
Every minister I know talks about the running from the calling at first.
Franklin
Yeah it's a huge responsibility and a huge challenge and it wasn't until my early twenties when my pastor in Oakland called me and said 'Hey I need you to help me out once a month' and I was like you want me to come up really and he was like 'Yeah' so that is when I started preaching (regularly) I was about 23 at the time. I was like 'Ok Lord I don't know how you are going to work this preaching thing out with the movie thing but I will leave that up to you.' It has worked out beautifully"
Bellaonline.com
The film industry is really changing what do you think about the websites that are up that allow people to post their ideas for new projects and seek funds outside of a traditional setting?
Franklin
I think it is great. We need new screenwriters and fresh new voices. Any company or entities that will allow the cultivation and the incubation of these new voices are great. I think it's fantastic. Sony has this website called Crackle which is geared toward shorts (films). That offers a way for us to look for new voices. What we do is we get new voices from wherever they come from and we are open. We just want to find a new voice regardless of where they come from.
Bellaonline.com
I understand you just purchased the rights to the book Heaven is for Real by Todd Burpo with Lynn Vincent. (Heaven is for Real is the true story Colton Burpo who at the age of four during emergency surgery slips from consciousness and enters heaven. He comes back and tells everyone what he saw while there and amazes all. ) What vision do you have for it?
Franklin
The vision is to create a film that maintains the integrity of what Colton saw and create a compelling drama around the family and where God is in the plan. Just try to give people some hope. Really capture the essence of the book. I mean the book is such a captivating read that you want the movie to be as exhilarating and compelling as the book so that is our challenge but we certainly are up to it.
Bellaonline.com
Finally what do you want people to take away from Produced by Faith when they read it?
Franklin
I want people to live a more successful, happier life and I think there is access to more peace than we tap into. When I say peace I mean peace at home, peace at the job and peace in who you are. I feel like there is so much angst in this society and the world especially in these days and times and especially with people of faith. It exposes the problem and the challenge that we have in not relying on our faith enough. When you read Ephesians Paul talks about we're too worried about the things of tomorrow. We need to just give God the praise and know that he is going to do it for us. I want people when they read the book to have a new perspective on their life, to have hope, to be inspired, and to know that God isn't done with their story. They should know even though you have gone through some difficult scenes that there are new scenes He has written for you. Don't give up on Him because He hasn't given up on you. Even though you are in a difficult moment there is a better life for you and your story is not over.
You can learn more about DeVon Franklin at
www.producedbyfaith.com


Related Articles
Editor's Picks Articles
Top Ten Articles
Previous Features
Site Map





Content copyright © 2022 by Candace Walker. All rights reserved.
This content was written by Candace Walker. If you wish to use this content in any manner, you need written permission. Contact Candace Walker for details.