CD Review - Twisted Sister - Under the Blade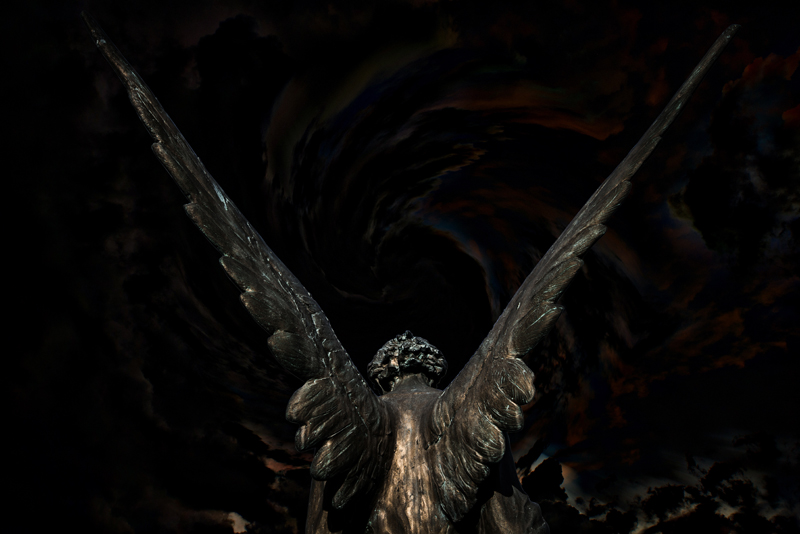 Without a doubt, one of the most primo live acts of all time is
Twisted Sister
. But legends aren't just born. They have to start somewhere. And here's where the legendary New York City group got their start. 1982's
Under the Blade
is the first full album by the band, preceded by just the EP
Ruff Cutts
.
Originally released by
Secret Records
,
Under the Blade
has been given a great re-issue by
Armoury Records
. The original mix (
Atlantic
put out a remixed version in the mid-'80s sounding like a neutered version of itself) is here in all its rough and raw glory. SMFs (you know who you are) will also celebrate all the extras,
Ruff Cutts
is included as well as a live track from the Reading Festival which we will get to in a moment.
Under The Blade
features nine tracks including some of the best of their career. "What You Don't Know (Sure Can Hurt You)" (also their concert opener) roars right out of the gate and grabs you by the throat with an energy that's like somebody popping the cap on a shaken beer can. "There's no one quite like us," sings Dee and that is absolutely correct.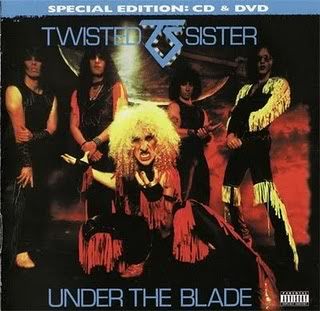 "Bad Boys" recalls the mighty Slade at their finest and "Run For Your Life" combines aggression and melody into a potent brew. It's impossible to keep your head from bobbing to the AC-DC-like "Shoot 'Em Down" and Dee rarely sounds as good as he does on "Day of the Rocker". "Produced" (see the DVD for some amusing comments by the band) by UFO bassist Pete Way, this was a great foot in the door by a band that was just at the start of a big arc in their career.
Most big bands can point to one solitary moment that helps launch their career. With Twisted Sister, their debut at the Reading Festival (killing ears since 1971!) was their coming out party outside of their home stomping grounds and for the first time, it's presented in its entirety. The set consists of eight songs being the highlights of their record along with the Rolling Stones cover "It's Only Rock 'N' Roll".
Performing for the first time in the UK, the band was "welcomed" to the stage by the audience's penchant for hurling items at the stage. One of the most entertaining moments of the show was Dee addressing the audience members who were launching the missiles and inviting them to meet the band at the back gate to show their displeasure in person.
One of the highlights was on the closing number where the band was joined by Pete Way, Lemmy and Fast Eddie Clarke. This marked the first time that Lemmy and Clarke shared a stage since their falling out several years previous and Clarke's subsequent departure from the band.
There is also a 40-minute segment with all of Twisted talking about the recording of
Under the Blade
as well as the Reading show and there are many hilarious stories like recording in a barn and setting up around bales of hay.
This is a terrific package that will be well received from any card-carrying SMF as well as any non-fan who may be interested in a bit of metal history.
Under the Blade track listing
1. What You Don't Know Can't Hurt You
2. Bad Boys Of Rock & Roll
3. Run ForYour Life
4. Sin After Sin
5. Shoot 'em Down
6. Destroyer
7. Under The Blade
8. Tear It Loose
9. Day Of The Rocker
10. What You Don't Know Can't Hurt You (Ruff Cutts Version)
11. Shoot 'em Down (Ruff Cutts Version)
12. Under The Blade (Ruff Cutts Version)
13. Leader Of The Pack
14. Shoot 'em Down (Live At Reading)


Related Articles
Editor's Picks Articles
Top Ten Articles
Previous Features
Site Map





Content copyright © 2019 by Morley Seaver. All rights reserved.
This content was written by Morley Seaver. If you wish to use this content in any manner, you need written permission. Contact Morley Seaver for details.