Save Homeless Companion Birds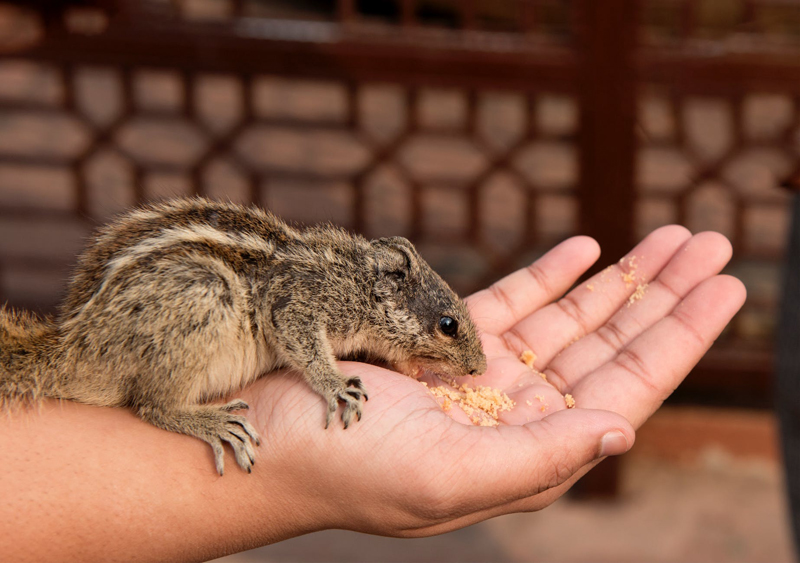 I would like to introduce a very special person, one of our own BellaOnline editors Connie Mistler Davidson. She has a very important message.
Birds bring us joy in our daily lives. In the morning as we start the new day, we may hear the wild birds sing the sun up. If you have companion birds to brighten your life, their songs and playful antics are always good for a smile. As they swing on toys or fly screeching across the room, these birds delight the senses. The birds bring liveliness to our daily lives, while we give them caring and stability in their living conditions. What happens to birds that lose this security?
Birds can lose their homes in many ways, both dramatic and mundane. Sometimes there can be a catastrophic event like the Katrina Hurricane or the recent tornadoes. Homes may be demolished and birds may be loosed into the world without protection. After the event, people might have to move to areas where they can't have pets. Another bird might lose their home when a beloved human companion dies. With the long lifespan of many birds, these bird/human relationships may have lasted for decades. Suddenly, the bird is without the human companion, and he may be given to somebody who doesn't really want a bird. He may find himself shoved into a corner of a room with no companionship or stimulation. These sad birds can become a problem. They may screech, feather pluck, and bite. With the current economic downturn, many more birds are being given away. Their families can't afford them. Others have just become inconvenient to their human families. What happens to these birds, pets and companions that can live for 20 to 80 years, when they lose their homes?
Some are just turned loose to fend for themselves. Most of those will die horrible deaths by starvation, dehydration, or predation. Others will be warehoused, alone and in despair, with people who don't want birds and can't adequately care for them. Euthanasia will be the fate of some. A blessed few will be given to human companions who will give them the affection and physical care that they need. A fortunate bird, without a home, might be taken to a no-kill rescue shelter to find a new "forever home." There is a problem with this last scenario. These rescue shelters are few and far between and lack the space to care for all of the needy birds.
The Burge Bird Rescue, run by Dr. Julie Burge, saves as many birds as they possibly can. This exclusively avian veterinarian is a wonderful doctor. In addition to traditional office calls, she provides emergency services, and in-home services. During disasters, she is called on to leave her practice in the capable hands of her bird nurse, Nurse Julie, and go to help save feathered and furry friends. Dr. Julie helped in the Katrina disaster and most recently after the tornado in Joplin, Mo. Her passion is her bird rescue and saving as many homeless birds' lives as she is able to
This is a bird rescue that is terribly underfunded. It mainly runs on love, a donation jar at the counter, and money from bird related items that Dr. Julie and Nurse Julie sell on E-Bay. Families of her patients save molted feathers for her; they donate the feathers to the bird rescue. She packages them and sells them to hobbyists on E-Bay. Right now, Dr. Julie Burge is involved in a Pepsi challenge to win $25,000 to expand the Burge Bird Rescue. Winning this grant would allow the Burge Bird Rescue to save many more birds.
Dedication and caring like that which is shown at the Burge Bird Rescue deserves a hand up. I would love to help these caring people win this money. I'm voting every day, but I think that I can do more!
I can ask you to personally help in this effort.
If you want to help improve facilities for this deserving bird rescue, please use this link to vote in this Pepsi challenge.
You may vote once online each day in July. Voting ends July 31, 2011. There is no money involved in voting. Pepsi rules state that only votes from inside the United States will be counted.
Vote!

Burge Bird Rescue
You may also text a vote in. This gives you a second vote each day. Send the text to PEPSI (73774) This is the text message-107464.
So often we feel like, "I'm only one person, what does my vote matter?" By working together, we can have a powerful impact. We can vote to help this deserving bird rescue win a Pepsi Grant and expand its facilities. Then, other people might have an opportunity to rescue a wonderful companion bird, like the one we adopted from Burge Bird Rescue.
Burge Bird Rescue has a website where you can learn more about them. On the left side of the homepage, you can click "Birds Available" and see the good work that they do. As you scroll down, look for the "Recently Successfully Adopted" birds. The cute first bird on the left, that little green and red lovebird sitting on her rope perch by the yellow mirror, is our own Bella Pickles. We thank Dr. Julie and Nurse Julie for saving her for our family, so that we could give her a forever home. Bella is a delight!
If you want to learn more about the Burge Bird Rescue, use this link:

Burge Bird Rescue
Editor's note. Update, they won the Pepsi Refresh!
Bird and Parrot articles by Diana Geiger
Diana Geiger Exotic Pets Editor
on
Scroll
down a wee bit and subscribed to the Exotic Pets Newsletter; it's free, quick, easy, secure and confidential!
savings when books don't have to be printed, also saves our natural resources!
Ferrets: A Complete Guide available in paperback and Kindle. By Diana Geiger (me:) Five star reviews!
Ferrets: A Complete Guide - Paperback
Ferrets: A Complete Guide - Kindle
PDF Version Ferrets: A Complete Guide (Access to free PDF Reader)
Ferrets: A Complete Guide
This site needs an editor - click to learn more!

You Should Also Read:
Exotic Pet Site Map
Birds and Parrot Articles
Exotic Pet Shopping (the safest for your pets)




Related Articles
Editor's Picks Articles
Top Ten Articles
Previous Features
Site Map





Content copyright © 2023 by Connie Mistler Davidson. All rights reserved.
This content was written by Connie Mistler Davidson. If you wish to use this content in any manner, you need written permission. Contact BellaOnline Administration for details.