Reach Records- Reaching The Masses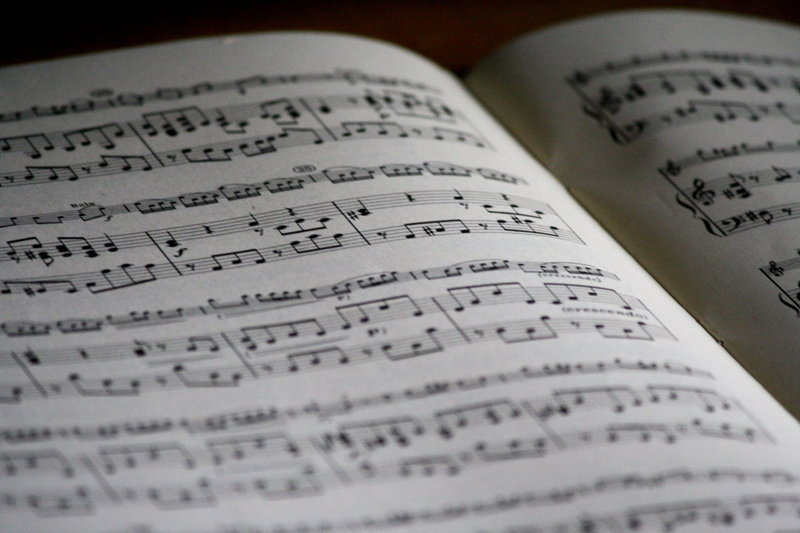 Ben Washer and Lecrae Moore-Owners of Reach Records
How is it that a small, independent, Atlanta based record label with only six signed artists is able to sell over half a million records? Well if that label is Reach Records one might just use the old adage "by the grace of God" to describe its success. At least that's what it's Co-owners Lecrae Moore and Ben Washer are saying today about their company's rise.
They started the company in 2004 with very little startup capital and the dream to make good music with a message of God. From those humble beginnings it is now a million dollar company with a Grammy nominated artist who has sold over 100,000 units and counting. Along with the record label there is Reach Life Ministries, which develops resources for ministry, and Reach Booking which handles all the bookings for the artists.
I caught up with the two owners of this new media company for a quick interview and they had plenty to say about the founding of the company, what impact they want it to have on people and the goals they have for its future.
Bellaonline.com:
Tell me how the company got started?
Ben Washer
A friend of mine from college, Lecrae and I started a record label called Reach Records one summer. We really didn't know what we were doing. None of us had any music industry experience but we were just passionate about the potential of what we were doing. So we figured out how to make an album. (Real Talk was their first album in 2004) Then we figured out how to market it. Then we signed other people and it just kind of kept growing.
Bella
So the label was strictly a trial by fire project?
Ben Washer
Yeah…the story of how it happened is interesting because we have been totally independent so far. We like to point to the Lord as the reason for our success because the formula was not there. We all just did what made sense to us and it has worked.
Bella
How do you find new talent? I ask this question because many times my readers want to know how to get discovered by a record company?
Lecrae Moore
I'm very particular. I want to make sure they are not only talented, but they possess leadership qualities as well. And know that they are motivated to push through adversity and lead a new generation toward truth. I look for people who are already making noise in their own hometown. It shows they are motivated and trying to do something, not just making music in their basement waiting for something to happen.
Bella
Most people tend to think of you (Lecrae) and Reach Records as an overnight success but that really is not the truth correct? Wasn't Lecrae with Cross Movement at one point?
BW
Correct. We did a licensing deal with Cross Movement so it was still Reach Records but they helped us to market the release of a couple of our albums.
Bella
So it that a good thing to do when you first start out?
BW
It worked well for us but the overnight thing is the same as pretty much everybody else's "overnight success story". I don't know if you read the book Outliers the Story of Success by Malcolm Gladwell but (in the book) he talks about how 10,000 hours is the average amount of time it takes for someone to become an expert at something. So all the stories you read about overnight successes in business, the arts and life in general, usually that person has been grinding for a while. We have been doing this for almost eight years now.
Bella
You describe your label as being part of movement. What do you mean by that?
LM
The movement is bigger than us. We just provide a soundtrack to it. We say the things God's already written in scripture. We remind people of the big picture that they are a part of. We inspire them to live selflessly and sacrificially. We also point people toward messages of hope and restoration. We want to create the music that inspires and motivates people and ultimately changes the way people see the world. Influence the influential. That starts internally though. If we aren't affected internally we'll be ineffective externally.
BW
Well the movement we call 116 Clique or the Unashamed Movement, refers to Romans 1:16 which says "For I am not ashamed of the gospel, because it is the power of God that brings salvation to everyone who believes: (first to the Jew, then to the Gentile)." That is our heartbeat (at Reach Records) that we reach a generation that becomes unashamed of their faith. Not simply on an emotional charge like everybody screaming not ashamed but that people will be confident that their identity is found in the Lord and not of this world.
Bella
What do you enjoy and what has been your biggest challenge about owning your own record company? In other words what has been the biggest lesson you have learned being a business owner?
LM
We have some sense of autonomy. No one can tell us to change our format or formula. We listen and take advice sure, but no one can execute your vision like you. You have to become the expert. You have to have some working knowledge of each aspect of the business so you don't get taken advantage of. Most importantly, you have to lay out the vision for your employees constantly.
Bella
What do you want to do in the future for Reach Records?
LM
We look forward to putting out more music and making some strategic advances in other forms of media.
BW
We want to continue to have a Biblical world view in our records. We want to challenge people to think through their faith, who they are and who God is, (for them) and what their situations are through a biblical lens. We hope that leads to an encounter with Jesus Christ. That is the hope of our label.


Related Articles
Editor's Picks Articles
Top Ten Articles
Previous Features
Site Map





Content copyright © 2022 by Candace Walker. All rights reserved.
This content was written by Candace Walker. If you wish to use this content in any manner, you need written permission. Contact Candace Walker for details.