Financially Wrapping Up Summer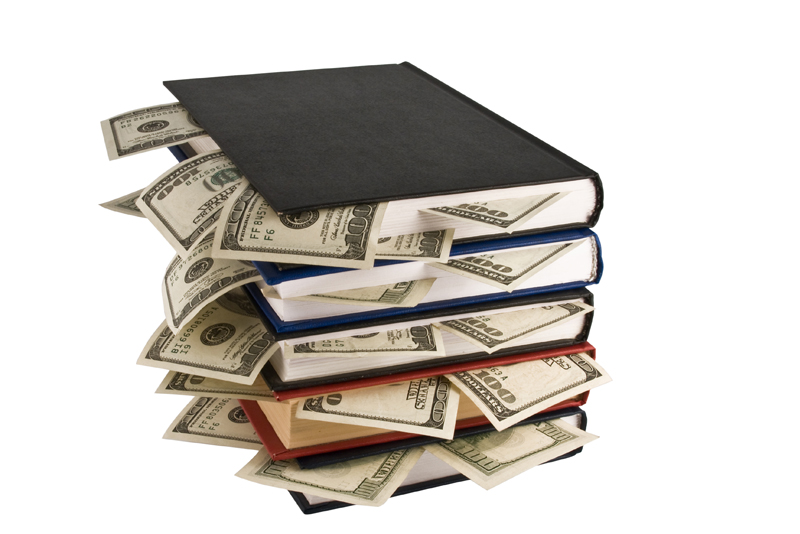 While we're in the midst of savoring the last few weeks of summer, enjoying our favorite activities whether it be swimming, playing volleyball or horseback riding, we can still take some short breaks to wrap up a few loose, financial ends and get an early jumpstart on the upcoming fall and winter seasons.

1. Get rid of paper clutter! Is your workspace overloaded with mounds of old junk mail, bills, financial statements, and other assorted documents? Paperwork can really build up over the summer months. That's probably because we're too busy living life outdoors. Set aside one lazy afternoon to sort out and organize your papers. Go through your financial files and weed out any unnecessary papers. Discard and shred all unnecessary documents. Make backup copies of all relevant financial statements and sales receipts.

2. Take inventory of the contents of your home. Insurance experts routinely recommend that individuals maintain a detailed, up-to-date inventory of their possessions. Yet, it is mind-boggling how many people, even those individuals living in areas prone to mudslides, wildfires or other seasonal, weather-related disasters, glibly ignore such stellar advice. You can photograph or videotape your home's contents. Each photograph should be dated. Attach the following information to each photograph: a pertinent description, the price paid and its value. The videotape should also be stamped with a date and concise commentary provided about each item. Store the photographs or video along with the accompanying sales receipts and documents in a safe-deposit box away from your home. Make backup copies of all receipts, appraisals and documents.

3. Evaluate your health insurance plan and if you don't have coverage, get it. Blustery winds and frigid temperatures can place tremendous stress on our health. Even if you are currently in "prime physical condition", you still cannot afford to go without health insurance! There are a variety of short-term health insurance plans to fit almost any type of budget. When comparing health insurance plans, it is imperative to consider your present and future health care needs. You will want to compare and review the features and benefits of various plans as they pertain to your individual situation. Some key items to analyze are: emergency care, home health care, hospital care, mental health, medical tests such as X-rays, visits to physicians and health care facilities for necessary services, preventive care services, prescription drugs and rehabilitation services. Obviously, you will need to know how long the waiting period is before the coverage actually begins. What are the co-pays and deductibles? You may also want to know if your plan will allow you to see the health care specialist of your choice. As you shop around and compare plans, do not hesitate to ask plenty of questions. Before purchasing a plan, be certain that you have thoroughly read it and understand the scope of coverage, limitations and exclusions.

4. Review your auto insurance. Rough, inclement winter weather can lead to treacherous driving conditions. It is hardly surprising that more auto insurance claims are filed during the harsh, cold winter months than at almost any other time of the year. If it has been awhile since you last checked your auto insurance coverage, now is an excellent time to consult your insurance agent to determine if your existing coverage is still appropriate given your current situation and financial needs. Insurance is a highly competitive industry. Shop around for the best deals on rates and discounts.

5. Look at your emergency savings. Winter, while gloriously beautiful, can also give way to all sorts of unexpected financial emergencies. Consider the adequacy of your cash savings in meeting unforeseen, emergency expenses such as those to cover the repair of burst water pipes or the furnace. Unfortunately, fixed household expenses such as those for home heating can also rise sharply in the winter due to a sudden drop in outside temperatures. You may also need to pay for snow removal if you are unable to shovel the snow yourself. Make sure you have plenty of cash savings to cover any unexpected increases in household expenses during the winter months.

6. Start holiday shopping now. Take advantage of back-to-school and summer clearance sales and load up on stocking stuffers and gifts.

It's A Wrap!

Finally! Celebrate and say farewell to summer by doing something special for yourself. Set aside a small, meaningful personal goal for yourself. The time frame for achieving this goal should be from now until the last day of the 4th quarter. Your goal can be anything: taking ice-skating lessons, learning how to make cheese, losing 12 lbs or enrolling in an introductory automotive maintenance class at a community college.



Related Articles
Editor's Picks Articles
Top Ten Articles
Previous Features
Site Map





Content copyright © 2023 by Reshma Vyas. All rights reserved.
This content was written by Reshma Vyas. If you wish to use this content in any manner, you need written permission. Contact Sandra Baublitz for details.