Top 10 Vehicles to get Speeding Tickets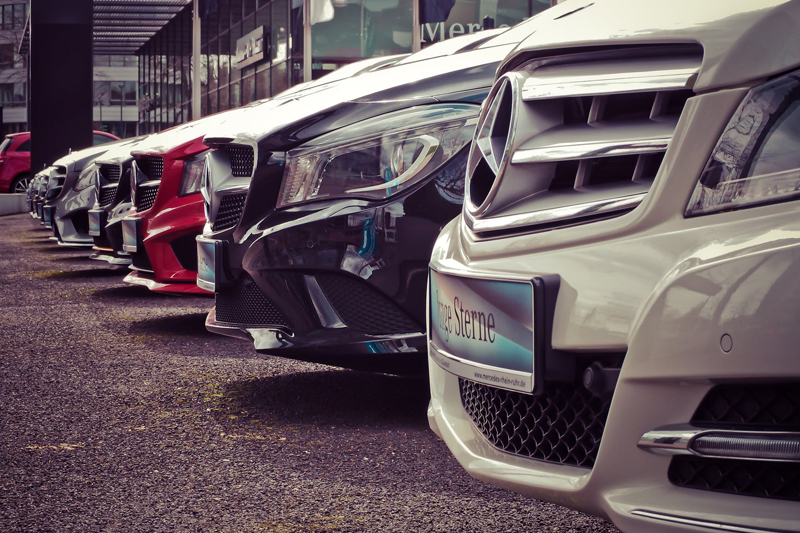 Here are the top 10 vehicles that receive speeding tickets from Quality Planning , an analytics company that works with auto insurers.

These are based on the number of moving violations issued for each 100,000 miles driven. You'll be surprised by many of them for sure. No surprise that, 8 of the top 10 are SUV's or mini-van's. What does that say about us? Certainly that there are more large vehicles being driven. It also tells me that these vehicles, although capable of driving fast, are typically holding families with small children.

When I think of vehicles speeding, I think of sports cars or small, quick cars. Even people driving large vehicles can have heavy feet of course, but it's the smaller cars that are usually the ones driven fast.

Does the vehicle you drive attract attention from the police?

Without further delay, here are the top 10 speedsters:

10. Volkswagen GTI Hatchback

Violations*: 178%
Average Age: 40
% Male: 44%

The GTI from VW is every teenager's dream. It's been in production for 30 years now and is probably VW's most fun car to drive. It's perky, yet has a powerful punch with a turbocharger that kicks in at just the right time.

*Violations/100,000 miles driven, expressed as percentage of average.

9. Mercedes-Benz CLK 63 AMG

Violations: 179%
Average Age: 47
% Male: 44%

Somewhat expensive: Yes. Somewhat fun to drive: Heck, yes! Certainly an older crowd than the VW GTI'ers, but, probably driven with the same zeal. Hey; it's sporty and it's a convertible. Tough not to push the speed limit in this gem.

8. Pontiac Grand Prix Sedan

Violations: 182%
Average Age: 40
% Male: 41%

Don't laugh now. This model is my favorite all time car; although it's the model made in 1977, but that's beside the point.
There are plenty of these little American gypsies around even though Pontiac has been ashamedly discontinued by GM. Some of the Grand Prix's were supercharged also which meant they could easily pop 120 mpg.'s.

7. Acura Integra Coupe

Violations: 185%
Average Age: 33
% Male: 60%

Yes, we said Acura Integra. That's the car that hasn't been produced in about 15 years but makes this list at # 7 because it's sporty, fast, and fun to drive.
Take heed Acura; thou driver's thirst for a spirited vehicle like the Integra again.

6. Mercedes-Benz CLS-63 AMG Sedan

Violations: 264%
Average Age: 46
% Male: 58%

it's no wonder that practically nobody keeps all 507 horses in the stable with this car. Another big, sporty, expensive car that's just dreamy whether sitting in your driveway or prancing along the highway at speeds exceeding 65 mph.
Hey, I'm not advocating that anyone drive it at that speed; I just can't blame them if they do.

5. Scion xB Hatchback

Violations: 270%
Average Age: 37
% Male: 40%

I guess I understand why one would drive this inverted refrigerator at excessive speed. It's different; but then so was the AMC Pacer.
OK, not fair I know, but my preference would certainly be any of the other vehicles on this list. This car has teenage boy written all over it.

4. Hummer H2/H3 SUV

Violations: 292%
Average Age: 46
% Male: 73%

This is a case of intimidating looks. The Hummer just looks mean. Not necessarily fast, but mean. I assume those that drive it fast think that it's their right because it's the meanest vehicle on the road. Well, that and the police car that frequently pulls it over for speeding.

3. Scion tC Coupe

Violations: 343%
Average Age: 30
% Male: 39%

Scion, Scion, where have I seen that before. Oh, right, when I was making fun of the Xb at number 5.
At least this one's got some sporty style. Overall, not a bad looking vehicle at that but, of course look at what we're comparing it too. I know, enough already.


2. Toyota Camry Solara Coupe

Violations: 349%
Average Age: 50
% Male: 39%
Coming in at number 2 in the top ten cars most likely to get a speeding ticket is a Toyota Camry. Stop giggling, this is serious business!
Well, at least it's the more spirited and sporty Camry. But remember, when the top goes down, the speed tends to go up. Such is the case with a great running, sporty convertible.
We're not penalizing here either because the Camry has been the best selling car for most of the last decade. There are more of them out there, so there are more opportunities for someone to get caught driving them too fast.

1. Mercedes-Benz SL-Class Convertible

Violations: 404%
Average Age: 53
% Male: 41%

On most top 10 lists in automobiles you're sure to find at least a few Mercedes, and this list is no different. The SL convertible is the nicest of those Mercedes and any other car on this list.
People who drive them and get speeding tickets probably throw away more money that the typical driver earns in a year so why not take a chance and try to test the mettle of this superior performing car.

So there's your top 10 vehicles likely to get a speeding ticket with you in it.
No worries though. I can give you the secret to driving any of these cars and never, ever getting a speeding ticket. Drive below the speed limit and enjoy!
--------------------------------------------------------------------------------
Need help buying your next fast car or any other? Contact me at ProAutoBuying.com and I'll get you the best deal on any car, new or used.




Related Articles
Editor's Picks Articles
Top Ten Articles
Previous Features
Site Map





Content copyright © 2023 by Stephen M. Hague. All rights reserved.
This content was written by Stephen M. Hague. If you wish to use this content in any manner, you need written permission. Contact Stephen M. Hague for details.