Beaded Bottle Cap Necklaces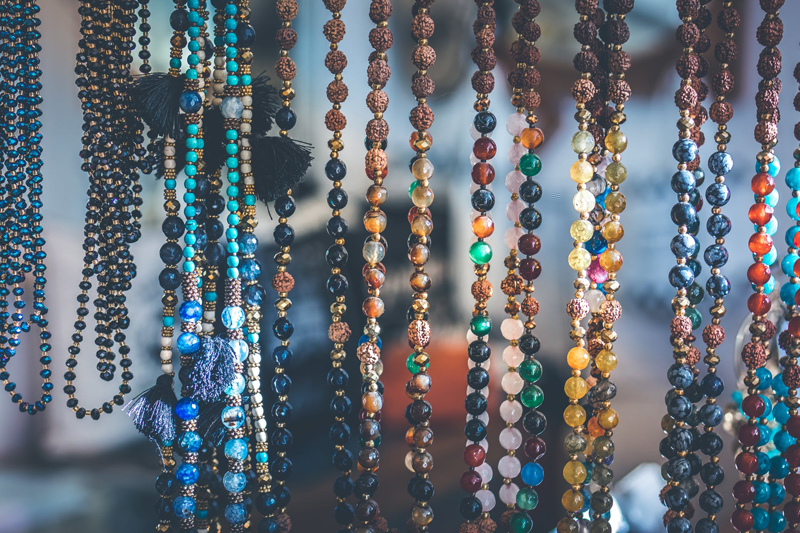 After writing the
bottle cap pendant
article, I had an idea to make soft bottle cap pendants but shelved it until recently.
These are so quick to make, and can be made using almost all recycled items. You could use a bit of fabric left over from making a dress or even a piece of a special shirt. Using bottle caps, well cleaned, from favorite sodas or a night out is my favorite way to do these. This cap comes from a bottle from one of our local beers made by Midnight Sun Brewing Company.
To make these you will need:
Scissors
Permanent marker
For the beading:
Fabric- something fairly tightly woven. I used quilting fabric from a charm pack
Size 14 and size 11 seed beads
Any accents you'd like. I used sequins
Beading needle- I prefer size 12 sharps
Embroidery hoop
White glue
For the bottle caps:
Bottle cap
Craft felt
1 inch circle of cardboard or plastic
Hot glue and mini glue gun
craft punch 1 inch circle- optional
Put the fabric tightly in the embroidery hoop. A lot of bead embroidery is done using a foundation, but this is on a very small scale and stuffed.
The embroidery details can be just over an inch because the stuffing will dome out the fabric a bit. I followed the details of the print I used. For the bead outlines, use a 2 bead back stitch.
Thread your needle and work with a doubled thread. Tie a knot in the ends of the thread, and push up through where you want the beads to start, add 2 beads and go down that distance on the path you are following.
Using the size 14 seed beads-
With the needle and thread, go back up through the fabric and through the second bead. Add two more beads.
Go back down through the fabric and up and through the second bead added. Keep adding beads.
You're using the smaller beads because they are easier to do fine details in.
You can cover the whole piece using just this stitch. I added sequins and held them in place with size 11 seed beads.
For that, you'll go up through the sequin, add a bead, then go back through the sequin and fabric.
Detail:
Draw a circle around the finished piece of beadwork that's 2 inches in diameter. Remove fabric from hoop and cut out circle. Run a thin line glue around the edge and let it dry. This will prevent fraying.
Then do a running stitch around the edge using doubled thread and a long tail.
Prepare the bottle cap by punching a hole in it and putting a headpin through the hole and making a
wrapped loop
. You can add a second headpin dangle if you'd like. Punch the hole using either metal hole punch pliers or a small drill. I use Eurotool's metal punching pliers which are available at most of the beading sites.
Make a circle of cardboard that's 1 inch in diameter. You can either use a punch, or you can draw the circle and cut it out. Trace that circle twice on the craft felt and cut out 2 circles from the felt.
Place the 2 pieces of felt and the cardboard circle on the back of the beaded piece, and pull the threads to gather the fabric around the bottom.
Glue into the bottle cap with hot glue.
Add to a chain or cord to finish.
Read my review of
Sherry Serafini's Sensational Bead Embroidery
if you're interested in learning more about bead embroidery.
Amazon.com links are affiliate links which provide extra income to me personally. I use that extra income to help pay for my book addiction!
You Should Also Read:
Making Beads With Recycled Materials
How to Make Bottle Cap Necklaces
Wonderful recycled materials for making jewelry


Related Articles
Editor's Picks Articles
Top Ten Articles
Previous Features
Site Map



Follow @shala%5Fbeads
Tweet





Content copyright © 2018 by Shala Kerrigan. All rights reserved.
This content was written by Shala Kerrigan. If you wish to use this content in any manner, you need written permission. Contact Shala Kerrigan for details.