Faith and Prayer—Does It Work?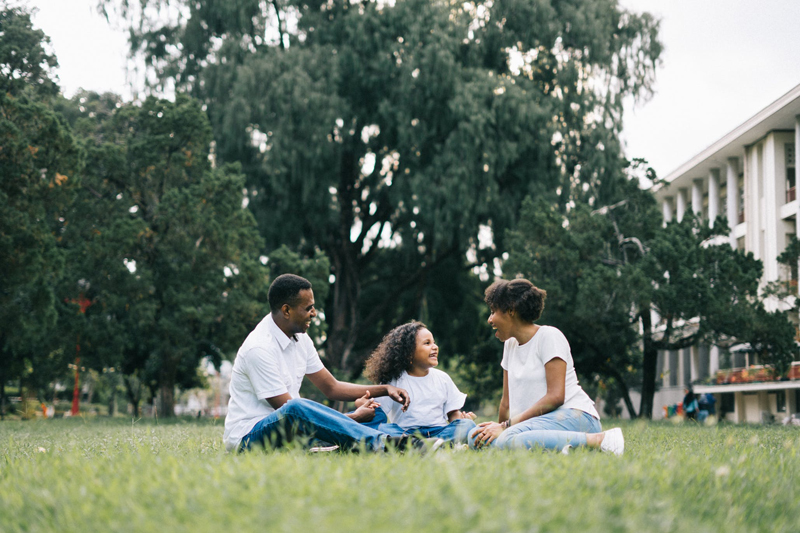 Many of us have been hit hard by loss, disappointments, regrets, and seemingly unanswered prayer. So many of us have given up, when the Spirit of God is encouraging us to press in to the Father, and pray until we see something happen.

I know that there is power in prayer. I know what happens when you are tenacious in your pursuit of God in prayer. But I also know how it feels when it seems as though your prayers have gone unanswered. Or when things seem to be getting worse with every prayer you pray; making it seem as though you were better off before you went to God in prayer.

It only appears that way. Remember: the enemy is a master at smoke and mirrors. He'd love nothing more than for each of us to quit and cease from praying. Why? Because, even he knows the power that comes from prayer and belief. And he will do whatever he can to make you keep your mouth shut, and shut off your communication with God.

I don't know how many times I have wanted to give up, and slack off in my prayer time—but I know it has been quite a few times. Perhaps something just wasn't going my way. Maybe I wasn't seeing the results I desired. Maybe I did not believe that what I was praying for would happen. Or perhaps, things just seem to get worse when I prayed! Whatever the case may have been, I definitely wanted to give up, and God would always tell me: I never give up on you.

How awesome is that? God never gives up on us. He is always stretching forth His hand to pull us up and out. To hold it in the midst of our trials. To carry us, or walk beside us when we feel so alone or abandoned or that life just isn't treating us so well. God is always there. Yet so many of us have shut Him out. We have closed our mouths and hearts in prayer, and haven't communicated or had fellowship with God in a long time, other than to ask Him for something or to get us out of something—promising to do better the next time, only to fall short.

Prayer for us should be like breathing: something that is necessary to live. When I was in college, I remember asking the Lord to hep my prayer life. I wanted my prayer life to become as vital as breathing was. That, I would pray just as natural as it were for me to breath.

Most of us look at 1 Thessalonians 5:17 as an impossible task. There is no way we can pray without ceasing. The Apostle Paul must have been mad! On the contrary; he understood the importance of remaining in constant fellowship with the Lord. Of course we cannot be literally praying 24/7 in the sense of getting on our knees, and bowing our heads before the Father. But we can have a constant posture of prayer in our hearts and minds.

Simply, praying without ceasing is state of heart and mind, where we are conscious of the ways and will of God. Where we are humbled in our hearts and know that our actions are pleasing to God. Prayers don't have to be those long monologues or soliloquies that we often see so many people boasting of. Prayer can be as simple or as quick as saying:Thank You Jesus, The Blood of Jesus, Hallelujah Father, etcetera.

Prayer is: Acknowledging God, Confessing our sins, giving Thanks for all God has done, then Supplicating to the Father on the behalf of others and then ourselves. Prayer should be a vital part of who we are as believers. I have seen those who do not have a relationship with God, come to understand that there is something that happens when someone prays.

Because many of us do not see prayer as vital, or as a natural extension of our relationship with God, we miss out on the wonders that God seeks to do in our lives. We give up just as the blessing is about to manifest. W e walk away when things get to hard or do not seem to be changing fast enough. However, if you really understood the power of prayer, in addition to believing (when you pray you must believe that you received what you prayed for, Matthew 21:22,) you would continue to pray until you seen something happen.

Understand this: within you lies a treasure. And that treasure is open when you open your heart and mouth and begin to fellowship with the Lord in prayer. When you pray, and seek the will of God, God begins to reveal to you the mysteries of His word. He begins to show you things that you have never seen before. Not because they were not there, but because without a deep relationship with the Father, you could not see. Prayer opens many doors. Prayer increases our faith. Prayer is constant fellowship and communication with the Father. When you are in a relationship with God that has been seasoned in a daily life of prayer—you will see things happening in your life that just might blow your mind in—a good way!

Prayer develops your relationship with God. And when your relationship with the Father has been established in prayer, and faith you can ask God for anything, because you now know that the will of God has become your will, and your prayer life has enable you to know and understand the heart and ways of God.

Set time aside for you and the Father. Let the Lord know that you desire what's in His heart and not just His hand. Know that in you is the power to receive all that you need. A strong prayer life is like a soldier with proper attire: always ready for battle.


Related Articles
Editor's Picks Articles
Top Ten Articles
Previous Features
Site Map





Content copyright © 2023 by Ruthe McDonald. All rights reserved.
This content was written by Ruthe McDonald. If you wish to use this content in any manner, you need written permission. Contact Ruthe McDonald for details.