How To Protect Your Camera In The Rain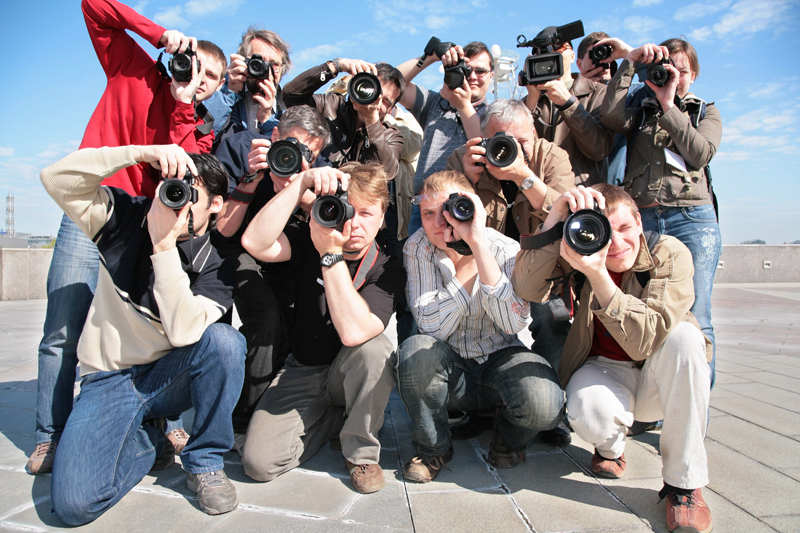 You never know when you will need a protective bag or waterproof cover for your camera. On a trip to South Africa many years ago I was going out to shoot on a bright, clear, hot sunny day. My bags were in the back of the pick up truck to make space for the passengers up front. The driver suddenly declared that it was sure to rain in a minute. Looking at the sky I could not understand why he had said that and laughed to myself. Just a few minutes later the truck was being pounded by heavy rain and as if that was not bad enough, huge hailstones. Of course it had to happen when we were on the freeway and could not stop the car. My camera survived the ordeal unscathed. I have never been so grateful for having the idea to buy quality protective bags before the trip.

Film cameras used to take a lot more abuse but with digital cameras you have to be very careful to make sure that water does not get into the camera's electronics.

The first thing you should consider is the bag that you carry your camera in. Is it waterproof and/or does it have a separate waterproof cover included. If yours is not and you are on a budget, then you can buy a separate waterproof cover online, to put around the bag that you already have. The prices will range from very cheap (won't last long) to a bit more expensive but you get what you are paying for. If you absolutely cannot spend any money then at the very least have a plastic bag or garbage liner in your bag so you can wrap that around your camera bag when the clouds decide to open up. Failing that and if you are caught out in the rain unawares then use your coat, scarf or whatever you have with you that would suffice. You can easily wash an item of clothing but if your camera's electronics are affected, then it could be a very costly affair.

If you intend to go out to shoot in the rain, then consider the accessories on the market specifically for this purpose. As with most things you will have the cheaper and the more expensive options. If it is a one off shoot and you will be relatively guarded from the rain, then using a plastic bag with a hole cut out for the camera lens, or an umbrella (if you have mounted your camera on a tripod) may be all you need. On the other hand if you will be shooting in the rain and want better protection then invest in a rain jacket or rain sleeve for your gear. You can buy these from Op/tech, Think Tank, Lens Coat etc. There are different types and options available so it is worth researching. Some models will also have a sleeve for your hand, so that your hand can stay dry and it will be easier to use the camera's controls. As well as using a rain jacket, I would highly recommend using a lens hood and a UV filter in conjunction with it, as it will protect the front of your lens.

Shooting in the rain can be fun and you may find that you want to go a step further and shoot in water. There are many options for that too but I will save that for topic another day.

Now that your camera is adequately protected, it's time to run into the rain and get artistic.

Enjoy your creativity!






Related Articles
Editor's Picks Articles
Top Ten Articles
Previous Features
Site Map





Content copyright © 2019 by Ewa Sapinska. All rights reserved.
This content was written by Ewa Sapinska. If you wish to use this content in any manner, you need written permission. Contact Ewa Sapinska for details.