neanderthal - Start a Fire With Rock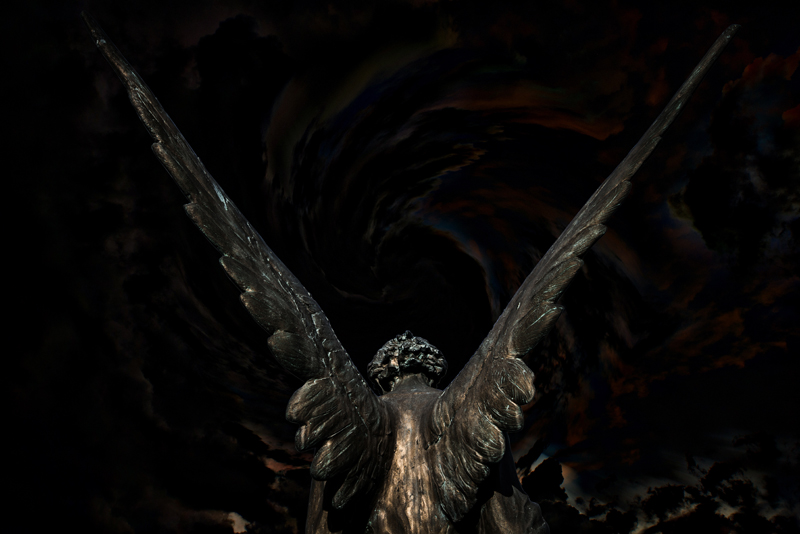 Mick Murphy is of course, the musical visionary behind the California behemoth known as My Ruin. The guitarist apparently has riffs dripping out of his fingers because in between My Ruin records, Mick has released a whole CD of instrumentals, featuring him on all instruments.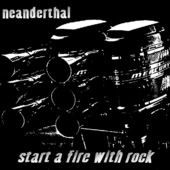 Mick describes it this way:
"Hundreds of thousands of years ago they walked the earth.
Not many remain, but one plays and records instrumental rock just for fun. No words.....only sounds and gestures. Start A Fire With Rock.
Long live lead guitar!"
This actually predates the last My Ruin release but it should come as no surprise that the multi-talented Murphy commandeered the whole project because he was forced to do that with The Brutal Language when the band's rhythm section quit.
With this CD, one thing is quite apparent; Mr. Murphy is one heck of a mutha of a guitar player. These songs all travel places, meaning you can listen to them on their own and they're interesting. This isn't just case of bored guitar syndrome, with Joe Guitarist looking for an excuse to solo. But speaking of solos, Murph can do that with little problem as can be heard in "Down with the Devil" and "High and Mighty". Even more impressive is "murchdadhl" and "norg horns" where he tries to burn his fingerprints off with some laser beam shredding.
You can order this release directly from Mick via MySpace as this is a self-produced disc. And since this is a bit older, you can also find some of the six new tracks he has freshly posted on his MySpace page. All links are below.
Start a Fire With Rock
track listing
1 Down With the Devil
2 Fly Away From a Random Task
3 Norg Horns
4 Troublemaker
5 Eleven Daze in Knoxville
6 Murchdadhl
7 Avisatan
8 High and Mighty
9 Another Realm
10 Throwing Shapes
11 The Seven Daggers of Meggido
12 Speacial Seat in Hell
13 You Wreck, You're Dead
14 Play at One
You Should Also Read:
Official neanderthal MySpace
Official My Ruin MySpace
Official My Ruin website


Related Articles
Editor's Picks Articles
Top Ten Articles
Previous Features
Site Map





Content copyright © 2019 by Morley Seaver. All rights reserved.
This content was written by Morley Seaver. If you wish to use this content in any manner, you need written permission. Contact Morley Seaver for details.