Finding A Part Time Clerical Job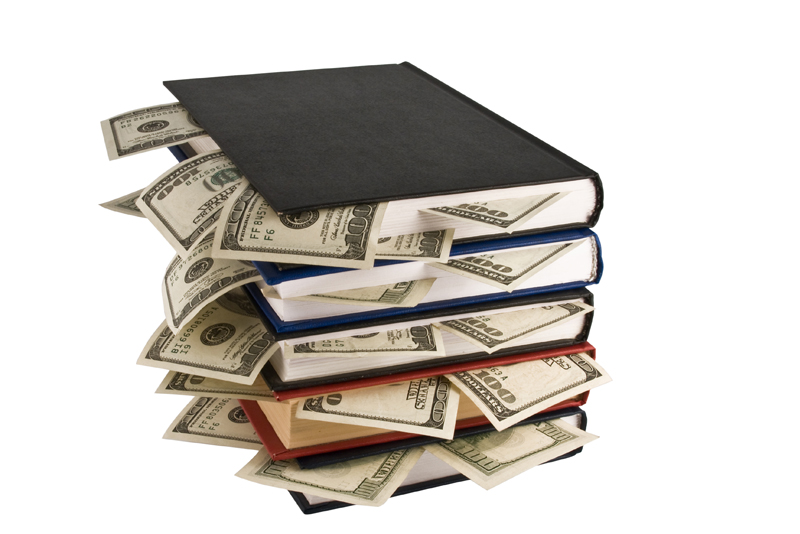 Having a part-time clerical job is a great way to earn extra money, take on varied and challenging work assignments and learn new skills. But clerical and administrative support jobs which have historically defined a critical segment of the employment market and provided foray into middle-management has been steadily shrinking. The competition for clerical jobs has never been more intense. Sadly, any job which can be done at a desk with a computer can be prone to offshoring. Automation has also exerted an impact as companies are still able to generate productivity gains with fewer workers. Clearly, when it comes to finding a part-time clerical position, certain sectors may offer greater opportunity for flexible scheduling, comparatively higher wages and job advancement. And, some employers also offer health insurance along with other perks to part-time employees!

Healthcare: Aside from local hospitals, administrative support personnel are also needed in variety of healthcare settings: assisted living facilities, geriatric centers, home health care agencies, hospices, medical supply stores, mental health centers, nursing homes, occupational therapy and physical therapy clinics/offices, psychiatric hospitals/clinics and rehabilitation centers. Some positions may require specific qualifications such as completion of an accredited medical billing, medical records or medical secretarial program with applicable coursework in medical terminology and ICD-9-CPT4 coding. Other employment opportunities can also be found in the legal, marketing, sales and public relations departments of a large hospital or health insurance company.
Job titles to look for: AP/AR medical office clerk, accounting clerk, administrative assistant, billing clerk or billing associate, business services rep., clerical assistant, clerical associate, communications assistant or communications coordinator, department secretary, file clerk, healthcare enrollment assistant, healthcare marketing assistant, healthcare sales support, health unit coordinator, human resources receptionist, insurance collections assistant, intake coordinator, legal secretary, medical information clerk, medical library assistant or medical library clerk, medical records assistant or medical records coordinator, patient services rep., medical receptionist, patient care secretary, registration clerk or registration coordinator, staff assistant, unit clerk or unit secretary.

Nonprofit/Social Services: Look for nonprofit organizations which appeal to your interests and temperament. Consider your life experience, skills and training as you study the job descriptions. Volunteering at a nonprofit agency can help you gain valuable insight and experience while you look for part-time clerical job openings.
Job titles to look for: accounting clerk, administrative specialist, administrative support associate, benefits processor, clerical accounting associate, communications assistant, counselor assistant, department secretary, development assistant, fundraising support associate, healthcare services coordinator, intake benefits clerk, legal clerical support assistant, marketing assistant, office clerk, outreach services clerk or outreach services secretary, payroll clerk, program administrative assistant, project support assistant, public relations assistant, special events secretary and volunteer services administrative assistant.

Sales And Service: This sector consists of small, mid-size or large local and/or regional companies. Fortunately, many of these companies are in a niche business which has a strong, local market demand and presence. Accordingly, some of the positions may require extensive face-to-face interaction with clients rather than just routine telephone contact. Clerical support positions can be found in a variety of specialized sectors including automotive, insurance, facilities maintenance, light manufacturing, merchandising/retail, logistics/ transportation, real estate and property management.
Job tittles to look for: AP/AR assistant, account assistant or account coordinator, accounting support clerk, benefits assistant, business development assistant, corporate transportation clerical assistant, client retention services assistant, data entry, department store secretary, field sales team assistant, human resources administrative assistant, inventory data clerk, marketing services rep., processing clerk, product sales support assistant, public relations administrative assistant, purchasing/invoice assistant, sales assistant or sales coordinator, sales support administrator, service agreement clerk, traffic clerk or traffic coordinator, training assistant, warehouse administrative clerk and workers comp secretary.

Closing Thoughts

Jobs in the healthcare, nonprofit, sales and service sectors offer a multitude of positions to accommodate a variety of interests, skill sets and qualifications and potential for personal and professional growth. Individuals who are interested in obtaining a part-time clerical job should also broaden their search to include the education/training, finance and pharmaceutical sectors as they may also offer a flexible work schedule, employee benefits and opportunity for advancement.


For informational purposes and not intended as advice.



Related Articles
Editor's Picks Articles
Top Ten Articles
Previous Features
Site Map





Content copyright © 2022 by Reshma Vyas. All rights reserved.
This content was written by Reshma Vyas. If you wish to use this content in any manner, you need written permission. Contact Sandra Baublitz for details.