Agricultural Hobby Farming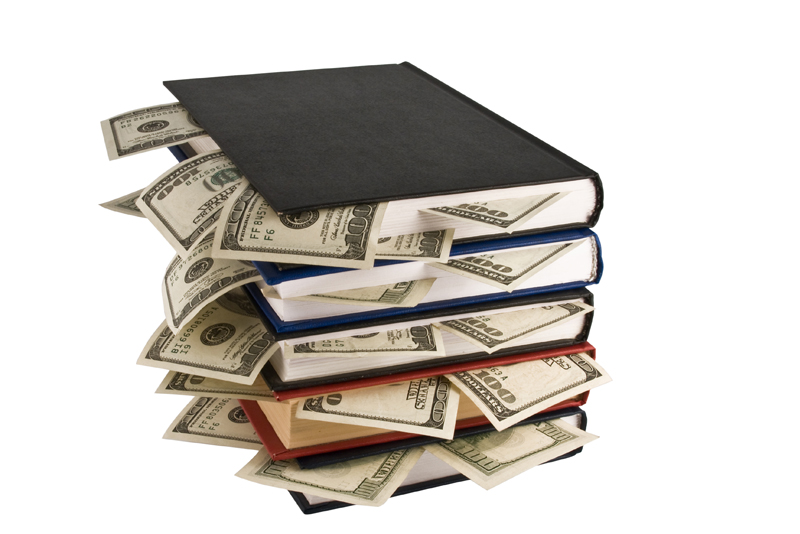 Many individuals and families are discovering the pleasures and challenges of hobby farming. What is particularly noteworthy is that while the number of farms in the U.S. is shrinking, there has been a steady increase in the number of hobby farms. The size of an average hobby farm is approximately 30 acres and many hobby farmers actually work on even smaller lots. The growth of hobby farms is attributable to a wide range of social and economic factors. However, there are two critical factors that account for this growing trend.

1. The "hobby" aspect of hobby farming cannot be overemphasized. In most cases, hobby farming is just that; a hobby. For the vast majority of hobby farmers, their endeavor is their lifelong passion and not their primary source of income. Early retirees as well as families who want to make a lifestyle change from a heavily congested urban area to a semi-rural environment are purchasing homes with acreage (usually 2 to 20 acres or possibly more). There is increasing interest in sustainable living and agriculture. Hobby farming enables individuals and families the opportunity to connect with the land and foster a sense of self-sufficiency.

2. Hobby farming is more cost-effective and practical than purchasing a farm. Open land is becoming a scarce commodity. The soaring cost and limited availability of agricultural land (or land in general) are major hindrances. A hobby farm can be established on as little as 1 acre (depending on the purpose).

Raising livestock is highly complex, requires specialized knowledge and experience and is subject to a wide range of rules and regulations. Beginning hobby farmers may find cultivating crops such as fruits and vegetables easier.

Preliminary Considerations

1. Self-assessment. Successful hobby farmers have a genuine love and respect for the land; boundless enthusiasm matched only by dedication and hard work. They are, often, highly creative and have a clear sense of purpose when it comes to developing and nurturing their hobby farm. They are realistic in terms of the potential and limitations of their hobby farm.

2. Establish a clear purpose for the hobby farm. Do you want to cultivate fruits and vegetables, roses or wildflowers? Do you want to start an herb or lavender farm? Before beginning, one must undertake the necessary research. This involves everything from crop analysis, climate study, networking with local hobby farmers, joining associations and organizations, consulting with outside experts and taking classes in agriculture, botany or horticulture as well as in business management. Individuals who have prior experience and knowledge of a particular crop or gardening niche will be more successful than those who simply jump into hobby farming without prior research and training. Volunteering or working in a local hobby farm will enable you gain a more realistic assessment of the types of situations you will encounter when managing your own venture.

3. Thorough knowledge of the land and surrounding environment. This involves everything from zoning, land appraisal, all the myriad legalities and regulations, irrigation and water management, soil analysis, weather conditions, pest and disease control, etc. Hobby farming and farming, in general, is focused on controlling costs and improving crop efficiency. Would-be hobby farmers should be prepared to learn new techniques, take classes in organic farming and become knowledgeable about solar and wind energy.

Business and Financial Considerations

1. Hobby farming can be a rather expensive endeavor. Most hobby farmers generally finance their venture through their own funds or are employed full-time in another capacity. In order to avoid or minimize debt, it is essential to finance as much as you can by yourself. Entrepreneurial-minded hobby farmers have developed innovative strategies to market their products in order to generate supplemental income that can help cover some of their expenses.

2. Most would-be entrepreneurs often fail because they did not do the necessary research and planning. The chief advantage of hobby farming is that it enables individuals to start small on land they already own. Therefore, one has the chance to fail and start over again with minimal expense. Allocating even 3/4 of an acre to cultivating tomatoes or herbs can help you explore various crops, and develop your skills and knowledge. You will learn what works and what doesn't. Failure is also part of the process. A business plan should be comprehensive in scope and include an estimate of all expenses at every stage including start-up costs. One should also factor in their time and labor as these are also costs. The expenses of harvesting and transportation of crops needs to be calculated. Insurance is another consideration. How are your competitors marketing their products? How will you market your products in order to differentiate yourself from the competition? Cultivating native plants or flowers can give you edge in marketing and sales. Many customers prefer to support local farmers and growers. Can you sell your products online? Will you need to create brochures or catalogs? How will you sell your products to regional retailers? How much effort will you have to expend engaging in community outreach and marketing? Generating revenue on a consistent basis requires constant marketing effort both in terms of money and personal time. By becoming an expert in a specialized niche, you may be able to generate income as a consultant, part-time instructor or writer for agricultural periodicals.

3. Taxes and financial record-keeping. Even if your hobby farm fails to generate a profit, it is still considered a business. It is the responsibility of the hobby farmer to report all financial information and maintain accurate records. Keep copies of all records. It is essential to consult with a knowledgeable tax accountant for guidance.


Helpful Links:
National Sustainable Agriculture Information Service


For informational purposes and not intended as advice.



Related Articles
Editor's Picks Articles
Top Ten Articles
Previous Features
Site Map





Content copyright © 2023 by Reshma Vyas. All rights reserved.
This content was written by Reshma Vyas. If you wish to use this content in any manner, you need written permission. Contact Sandra Baublitz for details.