How to Spot a Flooded Car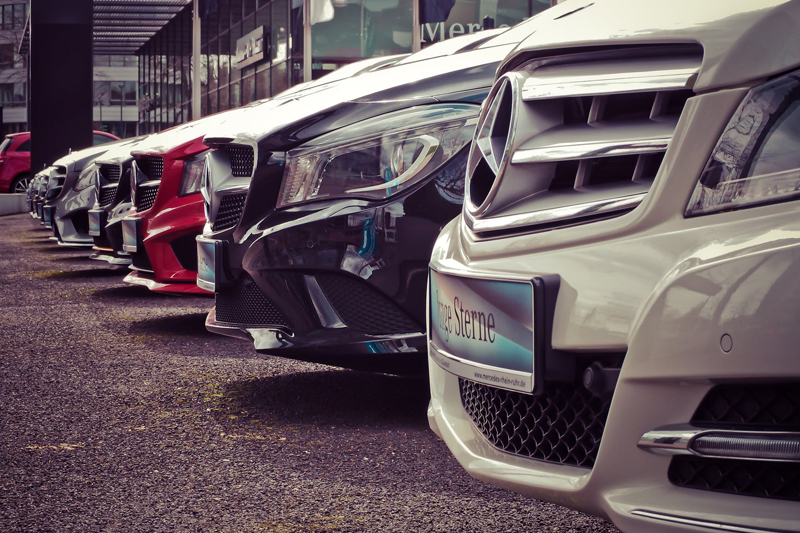 With all of the rain we've had this late summer, flooded cars are a problem that's crept up again in some areas.

It doesn't take much water for a car to be flooded and cause damage. It certainly doesn't need to be submerged as many cars were following hurricane Katrina a few years back.

Flooded cars can be caused by just enough water getting into the engine or through the seam where the doors open.

So the damage can be to the engine or to the inside of the car where it can slowly rot away from underneath the rugs and floor mats.

How do you know if a car's been flooded if you are buying? Here are 10 tips to help save you from buying a flooded car:

1. Check the car's history by using AutoCheck. If you see that the car was registered in the Louisiana area in late 2005 and then suddenly appears in another area of the country following; take note.

2. Check under the hood. Look for any rusting metal in the lower area of the cars' exterior. Depending on the age of the car, do you notice some of the wires and electrical parts look newer than others? They may have been replaced as normal maintenance, but the also could have had to be replaced because the car went for a swim.

3. Check the interior. Is there any odd smells other than the normal or not so normal used car smells? If you smell any mold or mildew, don't buy the car!

4. Lift up the rugs. If you can find areas of the rugs that you can lift up, do so. If you see rusty looking discoloration under any part of the interior rug that's not spilled beverages, don't buy the car.

5. Tap on the floor boards. Sure the owner may think you're crazy, but better to act "crazy" before buying the car then sorry after discovering it medaled in the car water Olympics.

6. Get down and dirty. No, not that way! Get down on the ground and look at the undercarriage. See if the tailpipe is rusty or if you see large areas of rust anywhere else underneath.

7. Ask the question. Yes, ask the owner of the car if it's ever been flooded. You ask if it's ever been in an accident, so why not follow up with asking if the car's ever played speedboat.

8. Let an expert look at it. If you're buying a used car it's a good idea to have a mechanic check it out anyway so while you're there, ask them to check for signs of water damage.

9. Look for a water line. If you've ever had a flood in your basement, once the water is gone you'll see a discoloration on the walls at the level that the water reached. The same may be true for an automobile that was flooded even just a little bit.

10. Check the nooks and crannies. If a car has been flooded at all, it's possible to hide the fact by replacing parts, cleaning, and repainting. There may be areas where the water was able to get in and just stayed until it slowly evaporated. Check for these areas under the hood where you may see erosion or water marks that wouldn't be there otherwise.

Flooded automobiles can run great for a while and then just turn bad. Take caution, especially if you live in an area where flooding takes place. These tips will help you to eliminate one potential problem when buying a used car.
--------------------------------------------------------------------------------
In the market for a new or used car? Contact the professionals at ProAutoBuying.com. We can help get you the best deal possible.


Related Articles
Editor's Picks Articles
Top Ten Articles
Previous Features
Site Map





Content copyright © 2023 by Stephen M. Hague. All rights reserved.
This content was written by Stephen M. Hague. If you wish to use this content in any manner, you need written permission. Contact Stephen M. Hague for details.