'Detective Dee' (2010) Movie Review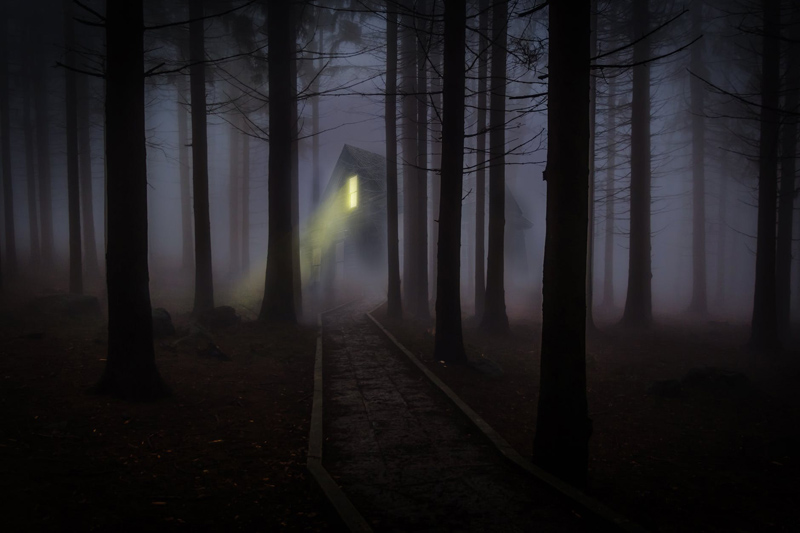 It is difficult to put Detective Dee and the Mystery of the Phantom Flame into a neat movie category, but very easy to sit back and watch this exhilarating movie. It is a mystery within an adventure, all rolled together with a supernatural martial arts romp and based on historical fact.

The mystery element is present right from the start: what – and who – has caused the spontaneous combustion of two high-ranking members of the Empress Wu's court?

This unexpected bursting into flames occurs at a politically very sensitive time, when Wu is about to be crowned Emperor in her own right. The mystery is somehow connected to a huge statue of Buddha, built to celebrate Wu's imminent coronation. Is divine intervention involved? Or are there more mundane political motivations behind the murders?

To solve the puzzle, the Empress orders the release from prison of the famous Detective Dee (played by Andy Lau) and brings him to her court. Dee had been imprisoned eight years earlier, by the Empress, for his opposition to her ruling China as her son's regent.

To help with his investigations, and to keep herself informed of his actions, Wu assigns a favourite servant, Shangguan Jing'er (Li Bing Bing), to work with Dee. Jing'er is not only very beautiful but also highly skilled in the warrior arts.

Reluctantly working with the pair is an Imperial Investigator, the albino Pei Donglai (Chao Deng).

After many twists and turns of the plot, further deaths, and supernatural incidents, the action-packed climax of the movie takes place inside the giant Buddha, and is filled with as much impressive stunt work and special effects action as one could wish for.

The action scenes, which are evenly spaced throughout the movie, are truly spectacular both in terms of choreography and special effects. All of the action was choreographed by Sammo Hung, the Hong Kong born actor and martial arts expert, known to American and British TV audiences for his role in the series Martial Law.

Production design by Sung Pong Choo, and special effects by AZ Works create some dazzling supernatural scenes and also the backdrop of 7th Century China against which the historical drama plays out.

Both Empress Wu and Detective Dee were historical figures who lived during the Tang Dynasty. Wu was known as a ruthless woman who did not hesitate to eliminate anyone she regarded as a threat to her power or position, yet when she did become Emperor her reign was a peaceful and prosperous one.

Great movies, of course, depend upon more than production design and action sequences, however excellent, and it is the actors who really make Detective Dee a stand-out movie, especially those in the major roles.

Andy Lau portrays Dee as a larger-than-life, charismatic action hero with a wry sense of humour (rather like a Tang Dynasty Indiana Jones), who is also deeply intelligent, and wise to all the quirks of human nature.

Empress Wu is played by Carina Lau, who brings real depth to the character. She plays the Empress as a strong, intelligent, politically astute woman who nonetheless carries an air of sadness about the more merciless decisions she believes she must make.

Chao Deng brings a true air of mystery to the character of Pei Donglai, making us wonder whose side he really is on.

The movie runs for a little over two hours; there is some mild violence, one scene of minor partial nudity, and the plot moves at breakneck speed. It is acted in Mandarin and Cantonese, with subtitles, so all in all it may not be to every mystery lover's taste.

But I admit to being a huge fan of this movie. It drew me in straight away and I became so involved in the story that the long running time flew by. I found the movie engaging, exciting, moving and great fun.

If you are willing to suspend your disbelief and simply enjoy the huge historical canvas of the movie, the characters, the action, the effects, even the supernatural attack stags (yes, really), then I highly recommend Detective Dee and the Mystery of the Phantom Flame.

• Directed by Tsui Hark
• Written by Chen Kuo-Fu and Chang Chia-Lu
• Release date 2010
• Rated PG-13

Note: I paid to see this movie from my own funds.




Related Articles
Editor's Picks Articles
Top Ten Articles
Previous Features
Site Map





Content copyright © 2023 by Grace Rostoker. All rights reserved.
This content was written by Grace Rostoker. If you wish to use this content in any manner, you need written permission. Contact Grace Rostoker for details.