Where Has The Village Gone?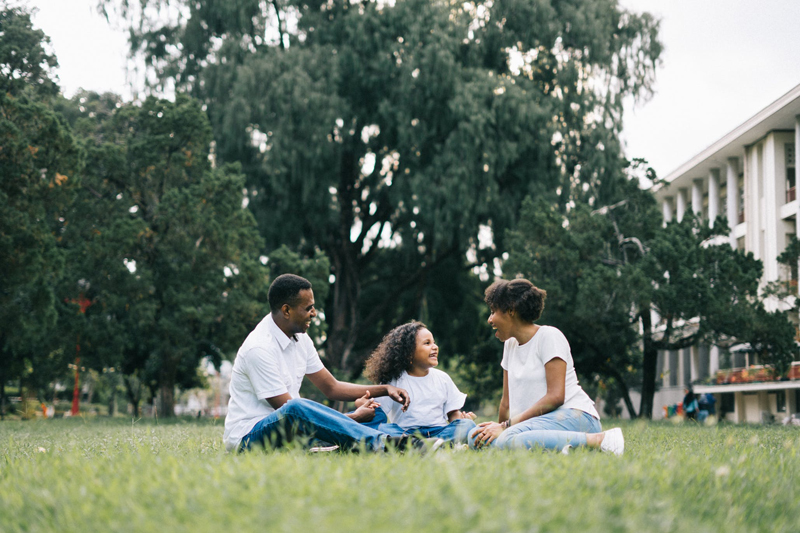 It seems as though every time we turn on the news, that some tragedy has befallen a child. In the past week alone, there have been more reports on children that have succumb to the deadly attack of either a stranger, or worse—their own parent.

Our children are in need of protection. And as sad as it is to say: many need protection from a parent(s). What would make a parent want to end the life of their child? We may never understand the psyche of a parent that commits filicide (the killing of one's child). We may never fully know what it is that would drive a parent to such a devastating act. However, we cannot sit by idly, either, and not attempt to do all that we can to protect our children.

Where has our village gone? Where is the community that used to care and look out for one another, and especially a child? Remember that saying: "It's takes a village to raise a child"? Well, what does it take to protect a child?

Children are walking into danger each and every day. They are surrounded by opportunities that can end their life in a split second. How do we keep not only our children safe, but those that are in our community? It is going to take a collective community, coming together in agreement to make the necessary changes that is needed to ensure that our children make it alive in such the world that we live in now.

How many of us have witnessed things going on in a family and chose not to do anything because we did not want to get involved in someone else's affairs? Or, we backed off because after confronting a parent or guardian, we were told to mind our own business?

There needs to be a safe haven for our children. A place where they can come and take refuge in case they are feeling threatened or are in some kind of danger. Children should know where to go and who to go to. A place of trust and safety.

It is time we get back to village living. To begin to open our eyes to what is going on around us, and to take serious heed to those little signs that we often dismissed, even though in your spirit or gut, you had a suspicion. I rather be wrong and have inquired about a disturbing feeling, than to do nothing and something tragic occurs.

In the case of the mother who shot her two children and then herself in Texas, while in a human services office—it boggled the mind why they would leave the children alone with this woman who had a gun? Grant it; it was their mother. But clearly this woman was not in her right mind and the safety of those children was a fact. Then again, perhaps as many, they felt that in no way would she harm her children. Maybe it was unfathomable to them that a mother would harm their children in such a way as to shoot them. But it happened.

Filicide has been occurring for a long time. And it is on the rise. Whose to blame? Is it the economy? Is it the family situation? Is it depression? Is it some unknown factor or just the evil and depraved mind of a parent that has lost all sense of logic and reason?

Who knows. But we do know that we must do something to prevent this continuing onslaught of our children. We must protect our children and ensure that they have a chance to make it to adulthood. We have to become not only concerned, but proactive in helping each and every child make it in a world that is becoming increasingly volatile toward their survival.


Related Articles
Editor's Picks Articles
Top Ten Articles
Previous Features
Site Map





Content copyright © 2022 by Ruthe McDonald. All rights reserved.
This content was written by Ruthe McDonald. If you wish to use this content in any manner, you need written permission. Contact Ruthe McDonald for details.