DVD review - METAL: A Head Banger's Journey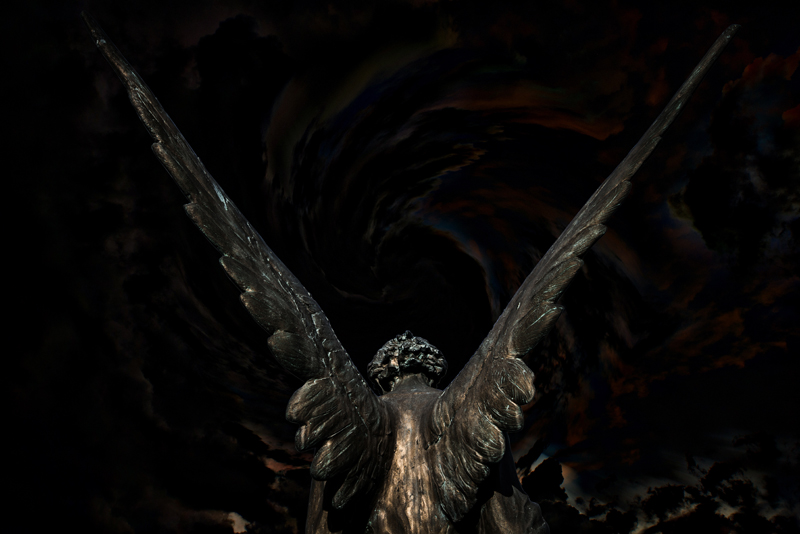 This is a terrific documentary of metal, in all of its unabashed hedonistic, chest thumping glory. Canadian anthropologist Sam Dunn is interested in the study of people and he has certainly picked an interesting topic here. This 96 minute movie attempts to trace the history of the genre as well as breaking down each of the sub genres and does a great job doing so.

Dunn not only speaks to some of the leading figures in metal, he travels to several countries to get some great backgrounding. A who's who of metal are captured on film answering a wide range of questions, from how they got their name to who they consider was the first metal band. He speaks to people like Tony Iommi, Vince Neil, Rob Zombie, Bruce Dickinson, Ronnie James Dio, Lemmy and many more. As most metal heads know, despite the moronic image associated with the genre, many of the musicians are quite well spoken and can carry on a meaningful conversation.

Ronnie James Dio speaks about how misconceptions of his music got it banned post 9/11 while Rob Zombie eloquently sums up his take on the genre. Lemmy is entertaining as always as is Dee Snider from Twisted Sister.

Dunn goes to Norway to find out more about the famous church burnings in the '90s, all reportedly by members or fans of black metal. He also goes to Los Angeles to speak to Vince Neil and find out more about the rise of lace and makeup to metal in the '80s. He goes to Montreal to speak to VoiVod and to Toronto to talk to Anvil, one of the architects of the thrash sound.

The movie is accompanied by a second disc with several other features, all just as engaging as the main flick. Lemmy is interviewed at his home away from home, The Rainbow in LA. Dunn takes a return look at the Norwegian Black Metal scene. There are out-takes from the movie as well as a collection of longer interviews with 12 or so metal stars. For the novice, there is a family tree of metal breaking down the music into the many sub sections like power metal, New Wave of British Heavy Metal (NWOBHM), and Shock Metal.

There are a few grumbles. How it could be 96 minutes, I don't know. Dunn himself said he wanted to make an 8 hour movie but I guess budget restrictions dictated. Given that time frame, he did do a fair representation of metal. However, people can always complain that other stars should have been featured. I mean, no KISS, Metallica, AC/DC, Guns 'N Roses, Ozzy, Priest or Zeppelin? Maybe there were reasons behind the exclusion, who knows but instead of several interviews with say, Cooper or Zombie, maybe these others could have been inserted.

Also, some things are skipped over. He talks about women in metal and talks to Angela Gossow from Arch Enemy. OK, they're big right now but what about The Runaways, Karyn Crisis, Tairrie B from My Ruin to name but a few? And what about one of the pioneers, Lee Aaron, the Metal Queen? Doro only gets a few lines and Girlschool is in there briefly.

These are minor complaints though and everybody will have their own opinion on this according to their likes and dislikes. Overall this is a pretty entertaining package and I'm looking forward to Volume 2.


Related Articles
Editor's Picks Articles
Top Ten Articles
Previous Features
Site Map





Content copyright © 2019 by Morley Seaver. All rights reserved.
This content was written by Morley Seaver. If you wish to use this content in any manner, you need written permission. Contact Morley Seaver for details.