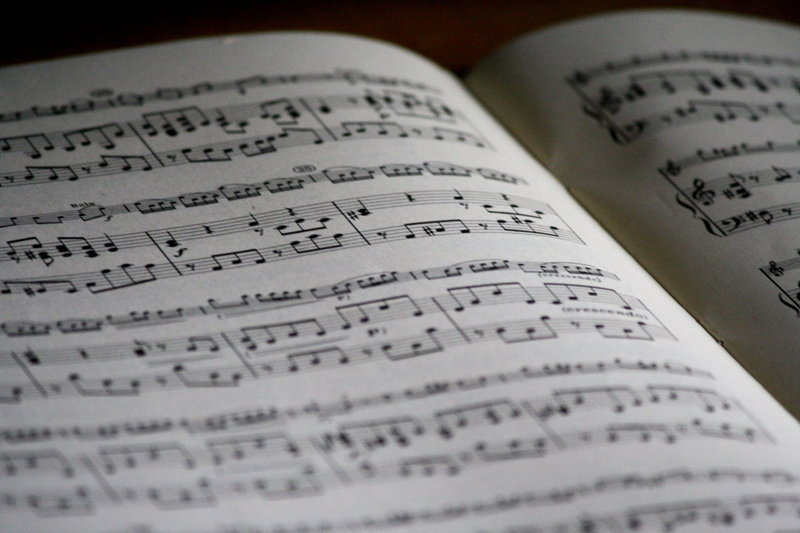 I was having a rough day with memories of my beloved son running around in my mind. I was wishing that his death had never happened and going down that long road of why and what if. Then I turned on my radio and was hit by lyrics so profound that it touched my soul immediately, "What if trials of this life are your mercies in disguise," and that is when I fell in love with "Blessings" by Laura Story.
Oh I knew who Laura Story was, the gifted singer and songwriter who has given us such wonderful songs including; Indescribable, (which was covered by Chris Tomlin and reached the top of the Christian music charts) and the powerful Mighty to Save. Her latest single Blessings has impacted so many people that the minute you Google the word blessings her name and the many YouTube videos of her song pop up. The song hit the number one spot on the Christian Music charts and stayed there for weeks. That is a feat that only a few women have been able to reach. Her music is well known and timeless.
Story wrote the song during a time when her husband Martin was diagnosed with a brain tumor. He went through several surgeries and came through them with most but not all of his capabilities. Story stated in an interview "I believe that God is 100 percent powerful and I believe He is 100 percent loving and in my mind that should equal perfect and total healing for my husband, but for some reason that hasn't been the case." She stated that what she learned during that time of her life was "sometimes the Lord gives us what we need rather than what we want." Sometimes, said Story, "God allows us to stay broken so that we can be that shattered vessel that His light can beam through." This is where the song "Blessings" came from and now she says her husband Martin has a light that shines through even with his disability.
Since I knew Story lived here in Atlanta, I reached out to her PR team and we set up an interview to talk about Blessings and about her career. I told her why I loved her song "Blessings" and what it meant for so many. I found her to be warm, kind and just a humble spirit. When it was time for her to go I really didn't want things to end but of course all things must come to an end at one point. Below is our conversation and from it I'm sure you will learn that Laura Story is a gentle soul with, as her last name implies, a great Christian story to share with us all.
Bellaonline.com
What do you think about the response that you've had and the success that you've had with your latest single Blessings?
Laura Story
I'll tell you we have just been blown away! As a songwriter I've written a lot of songs over the past few years and you just never know what God is going to use. For us Blessings was more of just a journal entry and so I was just startled that God used it that way but I was also just thankful that He used a song that was so close to my heart.
Bellaonline.com
You mentioned that blessings came from the time your husband was battling a brain tumor and he was not receiving the complete healing you expected. You talked about how you just wanted God to fix it and couldn't understand why he wasn't doing that. I can truly relate to that because before my son's death, he had seizures on a daily basis and we took him to all of these doctors and yet nobody could tell us what was going on. Later he died and I really questioned why God did not reveal to us that he had a heart defect which lead to him not getting enough oxygen to his brain, which caused the seizures and eventually that heart defect is what killed him. I mean it really made me question my faith.
LS
I can imagine you questioning your faith. You wouldn't be human if you didn't. The evil one will try to get you to second guess every decision you make and every step you didn't take when in actuality God holds the number of our days in his hands. At the end of the day we either believe it or we don't. We either believe that He giveth and taketh away in His perfect timing or we don't.
Bella
Exactly. That is someting I later learned for sure. Now let's start at the beginning. In my research I found out that you started with a band called "Silers Bald". Tell me about that time with them?
LS
Yes it was band I was with in college and we just toured around the southeast and would play at any church that would have us there. I played the bass and a little bit of keyboard. I wasn't really a singer and never pictured myself as a vocalist.
Bella
Really
LS
Yes!
Bella
Well you have such a beautiful voice!
LS
Well your very, very kind to say that but (laughs) I certainly wouldn't say that it (singing) is something I feel the most comfortable doing, but God has really stretched me to a point that I truly do love singing in front of people now.
Bella
So your manager convinced you to do a solo album. How did that happen?
LS
Yea I was just writing songs and I met with someone who was willing to record the songs but they told me that it would help so much more to actually do a CD rather than a songwriting demo. He told me that "this way if you ever want to do a show you can have something." I thought (laughs) why would I ever want to do shows.
Bella
(laughing)
LS
It's been neat because I thought that as a songwriter I feel like God has given us a story to share. So we are very thankful just for the ministry God has given us.
Bella
Your first album you didn't win a Dove but you did on your second one. How did it feel to win Best Inspirational Album that year?
LS
As far as the awards go it is a neat encouragement for people that are in this Christian music industry but it certainly isn't why we do this thing. There are tons of people, whether it's musicians, pastors or missionaries, that serve and work ten times as hard as I do and they will never get any awards and the fruit of their labor we may not see until we get to heaven. So I always want to keep in mind that the awards, even though they are encouraging, should be held lightly. God talks about storing our treasures in heaven other than collecting shiny gold trophies here on earth.
Bella
Well that's true but I'm sure there are some wonderful things that have happened because of your ministry. What would you say are the most rewarding things that you have had happen in your career?
LS
Well yeah I'd say having the opportunity to minister alongside of people we count as heroes. I mean we have toured with Third Day, Chris Tomlin, Natalie Grant, Mercy Me and all of our favorite bands and artists. That's been more than we could ever ask or imagine, but I say that the greatest blessing is when I sing a song about the promises of God and how those promises are truly serving as an anchor of my life. When I can look out and see someone have the light bulb go on in their head and they are connecting the dots of how Gods promises are true and real in their life. When I talk to a woman who has heard something I've sung and it has given them hope to live out their faith in their season of life. That is more rewarding than any tour I can be offered or any award I could be given. That truly is the thing that serves my heart with the most joy.
Learn more about Laura Story at
www.laurastorymusic.com


Related Articles
Editor's Picks Articles
Top Ten Articles
Previous Features
Site Map





Content copyright © 2022 by Candace Walker. All rights reserved.
This content was written by Candace Walker. If you wish to use this content in any manner, you need written permission. Contact Candace Walker for details.