News items - Dissection - American Heartbreak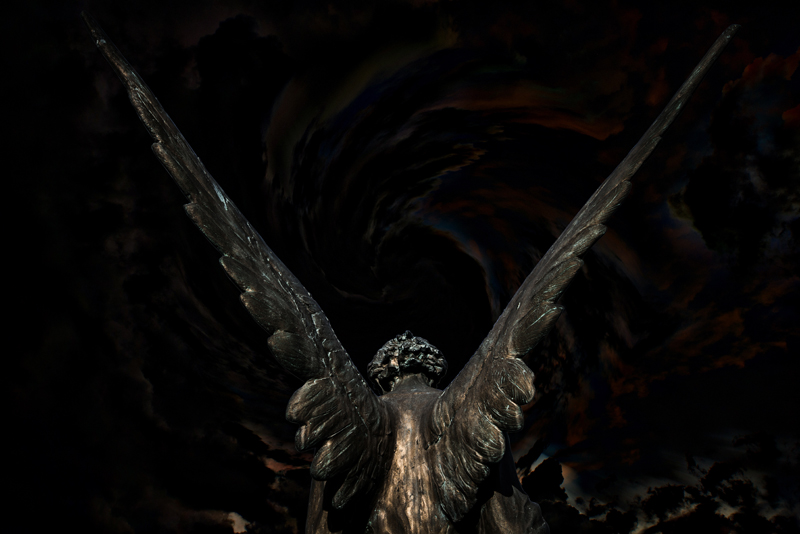 The Swedish band Dissection announced today they will not be coming to North America as planned this summer due to entry problems. The band was due to play in New York at B.B. King Blues Club on September 6 and at the House of Blues in Los Angeles on September 5. Guitarist and vocalist Jon Nodveidt was informed he is not allowed to enter the United States. This is as a result of a prison sentence from 1998 where he was convicted of helping to murder a 38 year-old Gothenburg man. There had been many delays before this decision was handed down.

Dissection was formed in 1989 by Nodveidt after he and three bandmates from the town of Stromstad had some previous experience with a band called Siren's Yell. Various lineup changes ensued. Dissection released their most recent record this past summer entitled "Reinkaos" and announced plans to break up after their North American shows.

* * * * *

San Francisco-area rockers American Heartbreak will see their newest release, a self-titled sophomore record get a Japanese release via Big M.F./B-Gram Records on July 26. The band is made up of Billy Rowe (former Jetboy guitarist), Lance Boone, Michael Butler (formerly of Exodus), Casey Crenshaw and Paul Scavuzzo.

The band will also appear at the following locations:
August 2 San Francisco, CA @ The Elbo Room (w/The Flairs)
August 10 Seattle, WA @ The Sunset Tavern
August 12 Bellingham, WA @ The Nightlight Lounge
August 24 San Francisco, CA @ Bottom of the Hill (w/All Time High)
November 9 Tokyo, Japan @ Outbreak
November 10 Tokyo, Japan @ Outbreak
November 11 Tokyo, Japan @ Live Freak
November 12 Tokyo, Japan @ Live Freak

Their arena rock recalls some of the best of contemporaries such as Cheap Trick and KISS.

PILLAR'S NEW RELEASE SET FOR OCT 3

The Oklahoma-based band Pillar has announced it will be releasing their fourth record, "The Reckoning". There will also be a special edition with a bonus CD, featuring over 3½ hours of extra material, including live footage and commentaries from the band.

Here is the Confirmed Track Listing:
Everything
Awake
When Tomorrow Comes
The Reckoning
Tragedy
Last Goodbye
Angel In Disguise
Elysian
Crossfire
Resolution
Sometimes
Wherever The Wind Blows
Chasing Shadows at Midnight

* * * * *

NUCLEAR ASSAULT RELEASE THEIR FIRST EVER DVD

Mark October 10 on your calendar as that is the date that thrash masters Nuclear Assault release their first DVD. With over three hours of footage, there is a lot to watch. Front and center is a June 2005 concert as well as older, rare footage along with studio sessions where we will be treated to unreleased songs. There will also be interviews with long-time members Danny Lilker and Glenn Evan, music videos and slide shows.

* * * * *

DVD RELEASE FOR SEVEN WITCHES, NEW SOLO JACK FROST CD

Seven Witches will release their first ever DVD "Years of the Witch" on September 26, combining both recent and classic live footage. There will also be a band bio, interview with band leader Jack Frost and much more!

Here is the concert footage listing for this DVD:
1) Open
2) Dance With the Dead
3) Apocalyptic Dreams
4) Metal Tyrant
5) The Answer
6) Johnny
7) Jam Session
8) Can't Find My Way
9) Incubus
10) Metal Asylum
11) Warmth of Winter
12) Camelot
13) Natures Wrath
14) Cries of the Living
15) Passage to the Other Side
16) Mental Messiah

In other Seven Witches news, Jack Frost will release his newest solo CD, "Out in the Cold". In addition to his material, Frost covers three '70s hits; Foreigner's "Cold As Ice", .38 Special's "Hold Only Loosely" and April Wine's "Sign of the Gypsy Queen".
You Should Also Read:
Official Dissection website
Official American Heartbreak website
Pillar website


Related Articles
Editor's Picks Articles
Top Ten Articles
Previous Features
Site Map





Content copyright © 2022 by Morley Seaver. All rights reserved.
This content was written by Morley Seaver. If you wish to use this content in any manner, you need written permission. Contact Morley Seaver for details.