Single Black Mothers and Their Sons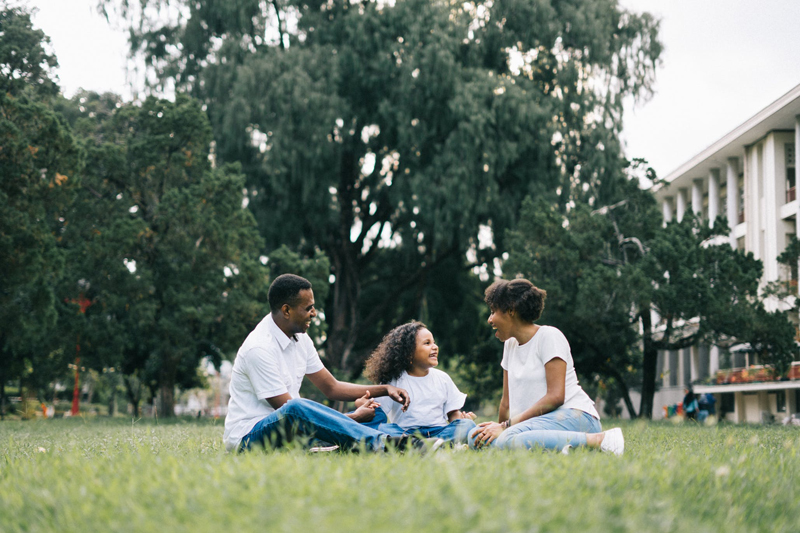 I'm not looking to score any brownie points with anyone. I'm not looking to stir up any trouble or even start an argument. But I would like to stir up a conversation. A conversation where we can look at our relationship with our sons as single Black women, and what we can do to make sure that we are giving our Black sons every opportunity to become a productive, loving and caring Black man.

I do not mean to leave out the daughters. Because the relationship between them and their mom is just as important. But, for now, I want to concentrate on the mother-son relationship, and its various dynamics.

The other day I was having a discussion on single mothers and their sons. I made the statement (which I firmly believe and stand by) that, an angry, embittered, rejected single mother—regardless of ethnicity—is the worst enemy to a young boy.

My reasoning is: when you have been rejected and hurt and perhaps disregarded by a man, and you are the mother to a son; you may not realize how much of an influence that you have on your young son; especially when you are walking around with all that anger and hostility and you do not exercise discretion when it comes to your opinions on men, relationships, and the father of that child.

Here's what I know for sure: Hurt people, hurt people. You don't necessarily intend to hurt or harm your child. But that is exactly what you are doing, when you speak disparaging remarks against the father of that child, or men in general, and your son is in ear-shot.

To further impact the situation, is if there are no other positive male role models around your son that can bring in a different view or help to nurture and educate him on becoming a responsible and mature adult.

There are approximately 4 million single Black mothers. Of course, not every single mother is angry or embittered or has a negative outlook concerning men and relationships. No. I am just referring to those mothers that are, and do not realize the impact they are having on their sons development.

I've heard it. I've seen it. Been witnessed to it many times; especially as a former worker with a juvenile delinquent center. I don't know how many times I heard a mother say to their son, that they were just like their father, and that they were no good.

This is not to tear down our single Black mothers. Because, there are many single mothers doing their best, and raising sons that are phenomenal. However, sometimes our dirty laundry needs to be addressed so that we can do what we can to change the behaviors that are contributing to the continued malignancy of our young Black men.

Let's face it; our jails are overcrowded with many young Black men. Many are not finishing High School. Many are killing one another. I don't mean to harp on the negative when I know there is a number of positive things happening in the lives of our young Black men.

Yet, as long as there is still ONE young Black man getting arrested, or dropping out of school, or killing another young Black man...then we have to address all avenues when it comes to reaching our sons.

Part of this is addressing some of the not so nice things that we do as single mothers, and how we can give our sons a starting chance. An opportunity to make it in life.

The power of a mother is fierce. We have the ability to raise Kings, Presidents, Leaders. A single mother can, and has had a profound impact on the lives of their sons. And we must continue to do so.

My Personal Do Not List

Our sons do not need to hear disparaging remarks concerning their father or men in general. At eight years old, they should not be given the responsibility, and told that they are the man of the house and must grow up accordingly. They are eight years old! Allow your son to be a boy before placing adult responsibilities on his shoulders that he has no idea how to deal with.

Do not continually berate, or malign their father to them. They are not their father, and cannot be their father. They are their own person, and need the reassurance that they are their own being, and can become whatever they choose to become.

Do not berate them for being a male. That's who they are. Encourage them daily. Find positive male role models that can be a positive influence in their lives.

Do not treat them as your man. They are your son. They still need to be nurtured and mothered. And they need boundaries. This includes not being jealous or possessive as they grow into young men and enter into relationships. Let them grow!

Do not introduce numerous men in and out of their lives. If you are in a relationship, be certain that you have dated a while, such as 6 months before you even attempt to introduce your child to them. The protection of your child is paramount.

Do not discourage your son from asking questions. Be open and honest with them. If you don't know something; tell them, and seek to find the information they need.

Do not stifle him or be overprotective. Learn all you can about your son. Maintain that parent and child relationship, while encouraging him, and facilitating other healthy relationships with positive male role models that you know thoroughly.

To Do List

Do be honest. But also being attentive and understanding when it comes to their relationship with their father. Some things an 8 year old does not need to know, that maybe a 16 year old might.

Do encourage him to be his own person.

Do be courteous to his needs for male attention.

Do understand that they may act protective of you. That is in their DNA.

Do encourage them to seek out positive, male influences to help them throughout their life's journey.

Do encourage them to get involved with extracurricular activities. Boys have a lot of energy they need to expel.

Do encourage them to have healthy relationships by being in healthy relationships. Children are sponges; taking in everything you do or say.

I applaud every single mother that is doing what they have to do. And I celebrate each victory we have when we see the accomplishments of our children.

Yet, we still cannot be ashamed to address certain issues that we see that needs to be spoken on. We have to be fully armed and prepared to battle for the lives of our children; especially our sons. A son's relationship with his mother affects all of his other relationships in life; especially with women.






Related Articles
Editor's Picks Articles
Top Ten Articles
Previous Features
Site Map





Content copyright © 2022 by Ruthe McDonald. All rights reserved.
This content was written by Ruthe McDonald. If you wish to use this content in any manner, you need written permission. Contact Ruthe McDonald for details.