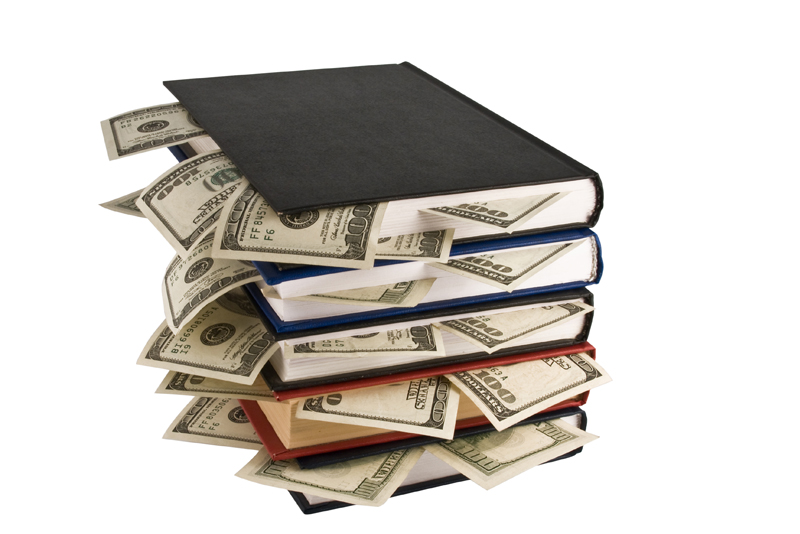 Every few months, I spend a weekend on my bulk baking projects to include a variety of "healthy" breakfast and snack bars, coffeecakes (yeast and quick-rising) and cookies. I also prepare many "real" desserts such as cheesecakes. Making and freezing these items ahead of time is extremely convenient. All my recipes are completely original. Over many years, I have refined my "healthy baking" recipes to include a higher protein content and a greater variety of fruit and nuts. As much as I relish my baking projects, there is only one drawback: I need to have a large assortment of ingredients in stock which makes bulk buying essential.

Organizing Your Bulk Baking List

You may want to begin by reviewing your favorite recipes and cookbooks first and take note of core ingredients. It is also helpful to decide which items you want to make from scratch and what is simply more cost-effective, both in terms of price and convenience, to buy from discount food clubs and supermarkets. I enjoy making my own applesauce, fruit butters, nut butters, granola and trail mix. It is not necessary for me to buy "nut flours" because I can make my own with a food processor and only need a small quantity. I make my own oat flour by grinding rolled oats in a food processor until it resembles a fine powder. For my recipes, it works just as well. However, these may not be feasible options for others.

The following list is a basic "starter". While the focus of my list is clearly on baking with whole grains, fruit and nuts, a bulk baking list can be easily adjusted to suit individual preferences and needs. I substitute pumpkin seeds for flax seeds as I do not like the flavor of flax seeds. Some of my recipes require protein powder but not everyone cares for this. I don't buy cake mixes because I prefer to bake from scratch.

Bulk Baking Foods Starter List

Flavorings And Extracts: almond extract, anise extract, maple extract, maple nut flavoring (make your own), orange extract and vanilla extract. Rather than buying citrus zest, you can save money by making your own. Liqueurs. Imitation extracts (optional).

Dried Fruit: select a broad array including apple rings, apricots, cherries, craisins® (or cranberries), peaches and prunes.

Fresh Fruit: all seasonal fruit. Fruit that works particularly well: apples, bananas, berries, cherries, peaches and pears. Buy a sufficient quantity and variety of fruit for canning/freezing, to make jams and jellies or to prepare fruit butters. Fresh fruit can also be bought in large quantities for a weekend, bulk baking project.

Flours And Meals: all-purpose flour, barley flour, buckwheat flour, cake flour, cornmeal (all varieties), gluten-free (for allergic individuals), grits, light whole wheat, multi-grain, quick oats, rolled oats, self-rising flour, unbleached all-purpose flour, wheat bran, wheat germ (toasted and untoasted), white whole wheat and whole wheat pastry flour.

Miscellaneous: all varieties of sugar, baking chocolate including bittersweet chocolate and dark chocolate, bakers yeast, baking chips and pieces, baking mixes (optional), baking powder, baking soda, blackstrap molasses, broad selection of boxed and bagged candy including marshmallows, candy sprinkles/decorating sugars, canned fruit, canned pie filling, canned pumpkin, caramel sauce (or make your own homemade), chocolate syrup, cider apple vinegar, cocoa powder, condensed milk, corn syrup (all varieties), evaporated milk, flaked coconut, gelatin mixes, hot fudge topping, marshmallow creme, molasses, organic honey, prepackaged cookies for cheesecake crusts (optional), prepared pie crusts (optional) and a large assortment of ready to eat cereals, preferably whole grain and low in sugar.

Nuts And Seeds: all varieties of raw and roasted nuts. Almonds, cashews, filberts, hickory nuts, macadamia nuts, pistachios, pecans and walnuts. Pumpkin seeds and sunflower seeds.

Oil/Shortening: canola oil, olive oil, safflower oil and vegetable oil. Baking sticks (depending on brand preference) and vegetable shortening.

Spices: allspice, cinnamon, cardamom, cloves, ginger, nutmeg and pumpkin pie spice mix.

Vegetables: acorn squash, butternut squash, carrots, pumpkin, rhubarb, sweet potatoes, and zucchini (all varieties).


For informational purposes only and not intended as advice and/or recommendation.



Related Articles
Editor's Picks Articles
Top Ten Articles
Previous Features
Site Map





Content copyright © 2023 by Reshma Vyas. All rights reserved.
This content was written by Reshma Vyas. If you wish to use this content in any manner, you need written permission. Contact Sandra Baublitz for details.