Reading for Pleasure Enhances Comprehension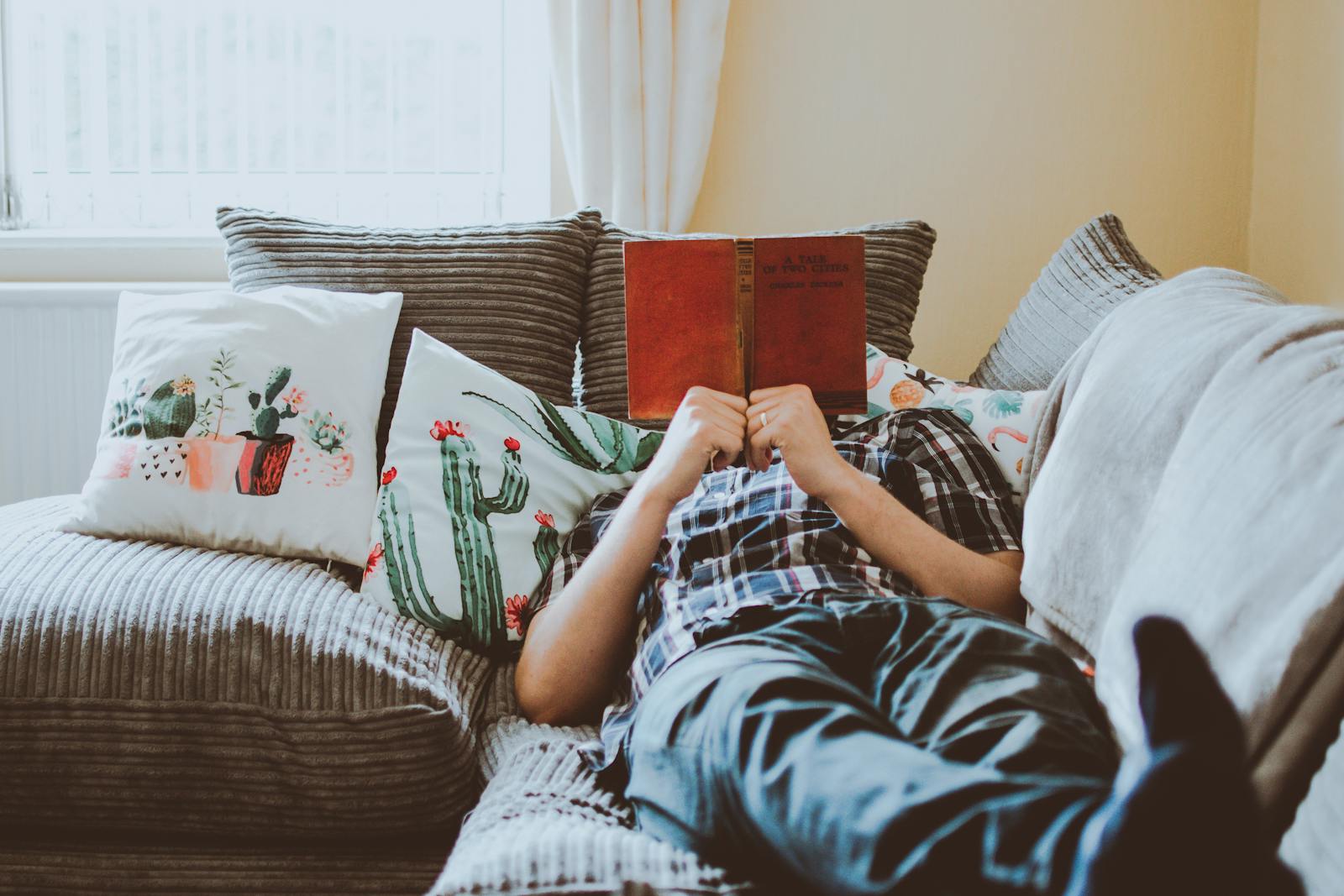 One of my big gripes about the reading instruction that is practiced in the schools is the emphasis on discrete reading skills. They are forever tearing stories apart, looking for the different structures within the story, in order to help the kids "comprehend" what is going on. It reminds me of what summer baseball would be if they only practiced swinging the bat, proper arm motions when throwing, building running speed, and didn't actually play very many games. Where's the fun in that?
After a child learns to decode words, I think that the best way to help her read well is to let her read. A lot! Read, read, and read some more! Make reading fun, yet make it mindful. When I was taking classes for my Master's degree, I was taught a reading strategy called "Reading for Pleasure." It is a powerful tool to help students improve their reading and to read at higher levels. In addition, it was simple and a lot of fun for students. You just need books at the child's reading level and a spiral notebook for a reading journal. This strategy can be done at school or at home. You could even use this program as a family activity. It's very versatile.
Have the child select a book of their choice at their reading level. How can you tell if the book is appropriate? You don't need to be a reading teacher. If they can easily read a random passage of about 100 words from the book, it's a good choice for them. If they stumble over words and hesitate while reading, then it is too hard. They need to find another book.
Reading for Pleasure is done daily, at least five days per week. Once the child has their book, they need to read it for at least 20 minutes per day. After the 20 minutes of reading, the child writes in her journal. She puts the name of the book (the first time she writes about the book), the date, and which pages were read. Then, the student paraphrases what they have read. They tell about the story in their own words. They do not copy any sentences from the book. In fact, it helps them learn to retain information when they seldom look at the book after they finish reading. I discourage, but do not forbid, looking back in the book. One thing that helps is if they can discuss what they read with somebody else. That helps them get their thoughts in order. Then, have the child share what they wrote in their reading journal with another person. That's it!
I have known middle and high school students to increase their reading scores 2-3 grade levels in one semester when they are doing this program daily. One of the peak experiences in my teaching career came at the beginning of a Reading for Pleasure class. Books and notebooks were being passed out, when I had to step out into the hall to speak to a parent. After a minute, I stuck my head into the door, and without looking to see what was going on, I said, "Go ahead," and I was going to tell them to get started. I got as far as saying "ahead" and the whole class looked up from their reading and said, "SSSSHHH!!!" They were totally into their books and didn't appreciate my interruption. Now that's what reading is all about!
Here are some books that kids enjoy reading. Check to see that the reading level is appropriate for your child. If the child is a little on the young side, these might make good read alouds. If you enjoy Roll of Thunder, there are four other books in the series that tell about the Logan family.
The Underland Chronicles Book Series
Roll of Thunder Hear My Cry
NEWSLETTER:
I invite you to subscribe to our free weekly newsletter. This gives you all of the updates for the Reading Site. Sometimes, this newsletter has information on books and reading that is not in the articles. Fill in the blank below the article with your email address -
which is never passed on beyond this site. We never sell or trade your personal information.
Related links:
The Related Links below this article may be of interest to you.
There are times when I recommend an item related to my article and add an Amazon link, so that you can check it out. I am an Amazon Associate, and when you purchase an item after clicking on my link, I do make a commission for purchases made through that link.
You Should Also Read:
Ella Autie Book Review
The Gifting 3 Book Series Review


Related Articles
Editor's Picks Articles
Top Ten Articles
Previous Features
Site Map





Content copyright © 2022 by Connie Mistler Davidson. All rights reserved.
This content was written by Connie Mistler Davidson. If you wish to use this content in any manner, you need written permission. Contact Connie Mistler Davidson for details.