Super Bowl Gospel Wrap-Up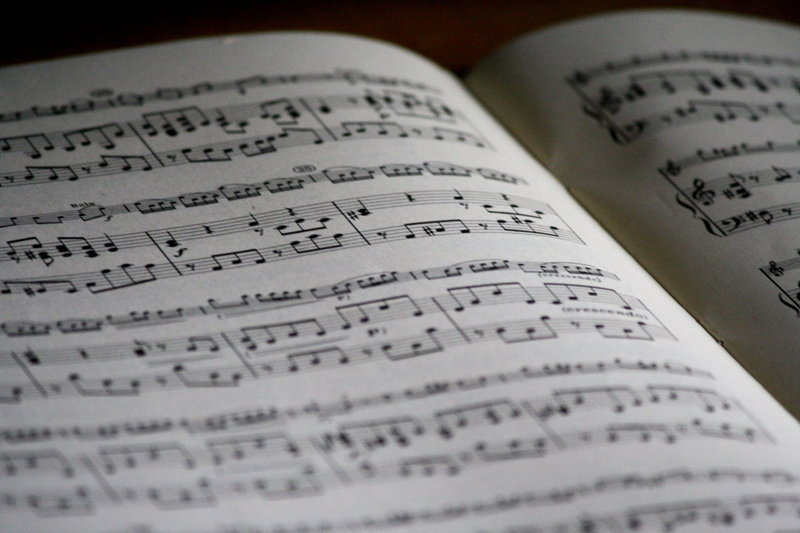 Every year I cover the Super Bowl Gospel Celebration but this year as soon as I stepped off the plane in Indianapolis I knew things would be different. Melanie Few-Harrison and the team at Results Inc. always put on a great star studded concert that showcases faith and football in a fine fashion; this year however they did things that raised the bar even higher for the event.
Let me just say that Indianapolis was a great host city for the event. When I first got off the plane there were several volunteers standing inside the airport lobby waiving signs that said Super Bowl 2012 on them and greeting everyone warmly. There was a live band playing the famous Jimmy Buffett tune "Margaritaville" and a wonderful festive air was set the minute you landed in Indianapolis.
This year we were told by the Results team, that instead of just going to the Super Bowl Gospel press conference we would also be allowed to participate in a full NFL Media Day along with the thousands of other reporters covering the event. Well I love some football but to say that I am knowledgeable about which player is who or what team they play on that would be a bold face lie. So I had to call in some back-up and that is where my baby brother Phillip came in-he was my secret weapon. I called him up and asked him if he could come with me and take pictures of the event and he immediately said yes.
Off we went to NFL Media Day where we heard Commissioner Roger Goodell speak about wanting a mandate for the players to receive across the board concussion protection equipment and practices. When asked why he didn't enforce the mandate for concussions offered by the NFL, the commissioner answered, "That's the problem…we don't have a mandate and I would like to put one in place but that is a tough fight" he stated. We then watched as the two Super Bowl coaches Tom Coughlin and Bill Belichick were interviewed about the big game. Coach Coughlin spoke about his theme of "Finish" that was the fight call for his team. "It was the first thing they heard when they came to camp and it will be the last thing they hear before they take the field on game day, said Coughlin" Finish is what they heard and finish is what they did indeed. Congrats to the New York Giants on their Super Bowl win.
Ok so back to media day before the game…now my brother is an avid Green Bay Packer fan and shareholder who wore his Green Bay jacket, jersey and hat to the press conference. There was no way you wouldn't know which team he was cheering on and as luck would have it we ran into his favorite player for Green Bay, Clay Matthews who graciously allowed Phillip to take a picture of the two of them. As it turned out my brother took plenty of pictures of the players and stars that were there on the scene and also informed me easily of who was who and who played for what team. He told me towards the end of the day "Can (he never calls me Candace) I am having the best time of my life!" Well what is a girl to say after that statement? Media day was wonderful and I can't thank Sandra Tarver, Melanie Few and the NFL staff for making it possible for us to take part in it this year.
Next it was off the press conference for the Super Bowl Gospel Celebration. Sponsored by Verizon Wireless and American Family Insurance, Few Harrison immediately thanked the sponsors, players and performers for their support and participation. Wes Morgan, the artist chosen by the players to perform, spoke about how humbling it was to be asked to perform at the event by the players. "I was talking to my father and I said you just never know whose life you will impact. I mean we write songs and share our experiences with God and it goes out over the radio and it's just amazing that we've reach so far…even outside the Gospel community," said Morgan.
Troy Vincent, former defensive back for the Miami Dolphins and now current Vice President of the NFL Player Engagement Organization and board member of the Super Bowl Gospel Celebration, spoke emotionally of how much the gospel concert meant to him and the players of the NFL. "I'm so proud of these guys up here" said Vincent as he choked back the tears "This is what it's all about. We don't see this often and it is important to see our men worshipping God. God has put me in this position for a reason to do these things. We all have different testimonies and different walks of life but I am so proud to be associated with everyone in this industry" he added.
Finally it was time for the concert which took place at Butler University at Clowes Memorial Hall. The event was hosted by CeCe Winans and Rev. Run who stepped in for the original host, Wayne Brady who had a personal conflict at the last minute. For Rev. Run to be a replacement he did an excellent job. CeCe was beautiful and wonderful as always.
There were awesome performances by; Natalie Grant, Wes Morgan, Hezekiah Walker, Donnie McClurkin and the NFL All Star Choir, which featured the American Family Insurance Dream Jingle Winner, Joseph Dowdy. The Verizon Wireless How Sweet the Sound 2011 winners, Salvation and Deliverance Church Choir, also gave a rousing performance. The show stopping performances for the night came from Fantasia and her mother Diane Barrino whose rendition of the Beverly Crawford hit "He's Done Enough" had the crowd on their feet. Fantasia performing the Richard Smallwood "Total Praise" also shut down the show.
It was a great concert and blessed so many. The Super Bowl Gospel Celebration will air on various channels around the country. Check your local listings to see when it comes on in your area and make sure you check it out. Check out my slide show below to see pictures of our fun time.


Related Articles
Editor's Picks Articles
Top Ten Articles
Previous Features
Site Map





Content copyright © 2022 by Candace Walker. All rights reserved.
This content was written by Candace Walker. If you wish to use this content in any manner, you need written permission. Contact Candace Walker for details.