Phuket - Thailand's Tropical Destination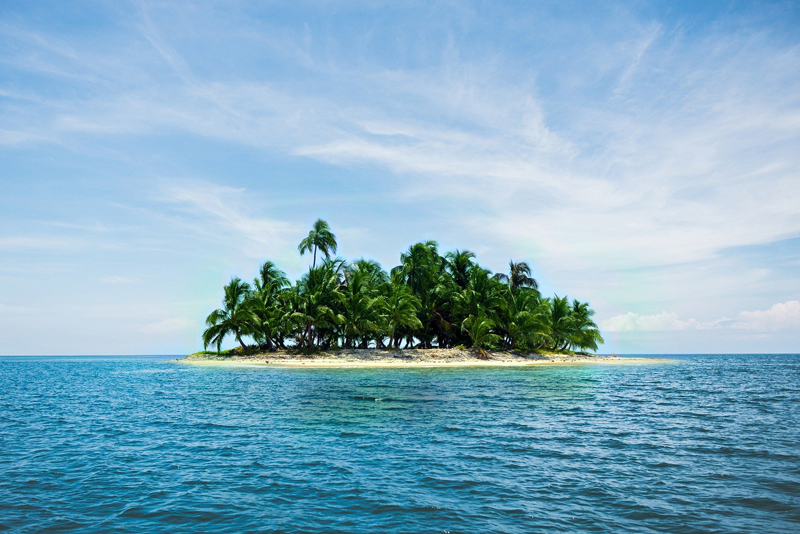 Thailand, the ancient kingdom of Siam, is filled with fascinating places to see and things to do. Boasting over 2000 miles of coastline around the Gulf of Thailand and the Andaman Sea, tropical island tourism has become a prime source of income for Thailand. And the largest, most well-known of the tropical Thai islands is Phuket.
A little over 500 miles north of the equator and a little over 500 miles south of Bangkok, the island of Phuket is connected to the Thai mainland by two bridges and is surrounded by the warm waters of the Andaman Sea. Although the island is only about 30 miles long and 13 miles wide, 70% of it is covered by a mountain range, leaving the beach resorts crowded along the edges. The less than ideal road conditions combined with high levels of tourism create frequent traffic jams and I highly recommend letting someone else do the driving to avoid stress on your vacation.
The best sand beaches in Phuket are on the west side of the island – Patong Beach, Kata Beach, and Karon Beach being the most popular. Beaches on the east side of the island are apparently fairly muddy and therefore less crowded. The golden sand on the west side makes for beautiful generally shallow beaches, but unfortunately it means limited snorkeling opportunities without taking a boat trip. So don't expect to snorkel (let alone scuba dive) directly off your hotel beach – plan day trips for that. Also, be aware that excessive tourism combined with the 2004 tidal wave has caused extensive coral reef damage and bleaching in the area. So many reefs directly around Phuket have been closed to divers during 2011 to allow them to rebuild. There are still places to dive, just not quite as many as before. If you're not huge on snorkeling and just want to soak up the sun on a beautiful sandy beach or enjoy the luxurious resort pools, then the above-mentioned beaches are the best. But keep in mind that all beaches on Phuket are public – that means they are not owned/maintained by the resorts – so if you want a chair/umbrella on the beach you'll have to pay for it; the resorts generally provide chairs around the pool and on the grassy areas leading to the beaches.
One of the best day trips from Phuket is to go "sea kayaking" in Phang Nga Bay. This bay is famous for its unusual limestone karst formations – dozens of islands jutting sharply up out of the water while the bases of the islands are eroded away leaving huge overhangs dripping with stalactites. The best-known of these rocky pinnacles is aptly named the "James Bond Island" due to being featured in "The Man With the Golden Gun" and many tours revolve around it and the nearby Muslim fishing village of Koh Panyee, built out over the water on stilts.
But more uniquely interesting for those of us who appreciate oddities of nature are the islands with "hongs", or "rooms", which are essentially collapsed cave systems open to the sky. On a sea kayaking tour, you ride a large speedboat out to where these islands with caves and hongs are, and then board the inflatable sea kayaks, each paddled by an experienced local guide. We paddled through the darkness of the "bat cave" where provided flashlights highlighted the thousands of bats clinging to the ceiling, and the "diamond cave" where there was a wall of quartz sparkling against the limestone. These caves can only be traversed at low tide and even then you need to duck to avoid some of the stalactites around the openings into the hongs. The water inside is very shallow and many kayakers make it seem crowded, but there are fascinating rock formations to see and friendly monkeys to feed bananas to as they wade out to your kayaks. But most fascinating for me was catching a glimpse of the "walking fish" – yes, fish that actually walk around in the mud and climb around in the roots of the mangrove trees when stranded at low tide, able to survive out of the water for hours or even days at a time!
Other popular day trips from Phuket take you to other surrounding islands – the most popular of which are the Phi Phi Islands. If I were to return to the area, I would probably choose to stay on the Phi Phi Islands rather than on Phuket, but that's because I prefer daytime snorkeling and diving to any sort of nightlife. If you want nightlife, then your best bet is to stay on Phuket near Patong Beach. It has numerous bars and clubs along a stretch of road, though families may want to avoid it at night due to the in-your-face prostitution business.
Phuket is a major travel destination for Australians and Asians. It's a long way to go for Americans and Europeans, so to make it worthwhile it's best to combine it with some time visiting the other fascinating parts of Thailand such as the elephant camps, hill tribe villages, and handicraft centers of Chiang Mai or the floating market south of Bangkok. But if you get to Phuket, be sure to take at least one sea kayaking trip in Phang Nga Bay.
Note: no promotional consideration was provided or paid for this article.


Related Articles
Editor's Picks Articles
Top Ten Articles
Previous Features
Site Map





Content copyright © 2022 by Laura Hartney. All rights reserved.
This content was written by Laura Hartney. If you wish to use this content in any manner, you need written permission. Contact Malika Bowling for details.