St. Martin - Cosmopolitan Caribbean Island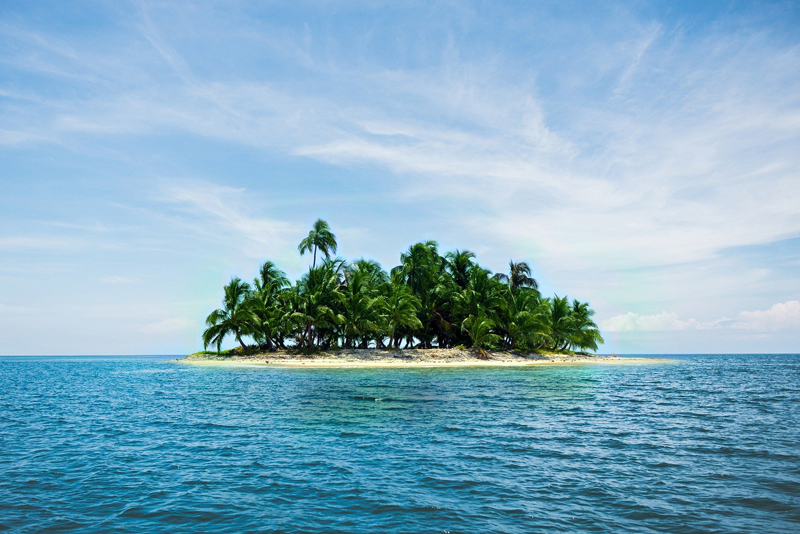 Some of the most beautiful beaches in the Caribbean Sea can be found on the island of St. Maarten. This small island, only 37 square miles in total, hosts two separate countries – the Dutch side known as Sint Maarten, and the French side known as Saint-Martin. It is very easy to move back and forth between the two, and the European cultures mixed with the Caribbean have created a somewhat unique atmosphere. The water is spectacularly clear, the beaches glisten white in the sun, and the temperatures are warm year-round. What's not to love?
Well, actually there are some aspects of St. Martin that I personally do not "love", but other people do. So it really is a matter of taste. Of all of the Caribbean islands I have been to, St. Martin is one of the most commercialized. For me, that is a disappointment. But for others it promises the thrill of extensive duty-free shopping opportunities, numerous bars, nightclubs and casinos, and innumerable tour operators to choose from.
One benefit of the extensive commercialism in St. Martin, at least for me, is the plethora of good restaurants. You will occasionally hear St. Martin referred to as the "Gastronomic Capital of the Caribbean", and rightfully so. The island boasts a very extensive array of cuisines, scattered throughout the island, with some of them being extremely high quality. The price, of course, does go up with the quality, but at many restaurants on St. Martin it is well worth the extra cost for the view combined with the exquisite taste of the fresh seafood.
The temperatures on St. Martin are pleasurably warm year-round, but the average rainfall does vary from month to month. The highest rainfall is in the fall hurricane season, from August through November, while the lowest rainfall is generally in February and March. So these would seem to be the best months to visit. However, with a drinking age of only 18 and a vibrant night life on the island, St. Martin attracts a large portion of the U.S. college "spring break" crowds, especially in March/April. So beware that visiting during the "dry" season, at least from a weather perspective, may result in a not so "dry" party atmosphere. If that type of excitement is what you like, then it's the perfect time to visit! Just book well in advance and expect to pay a bit more for "high" season.
St. Martin, on its small 37 square miles, apparently has at least 37 different beaches. Though I didn't get to visit most of them, you would hope that this large number of beaches would provide a little something for every taste. The few I visited were truly spectacular! But another word of warning is in order – topless sun-bathing is considered "the norm" on St. Martin and quite a few beaches are "clothing optional". So if you are traveling with children or are more conservative in your preferred dress code, then you should be sure to check out the beaches carefully before visiting.
Snorkeling in the crystalline waters of St. Maarten is always a pleasure and you will often spot sea turtles and numerous varieties of colorful fish. From a scuba diving perspective, St. Maarten itself is not considered a major scuba diving destination, but it is within an easy day trip of the island of "Saba", which is often ranked as one of the more interesting dive sites in the Caribbean. Here there are giant underwater pinnacles rising from the ocean floor that, together with the ocean currents, tend to attract some large pelagics such as sharks, barracudas, grouper and more. There are also lava tunnels, hot springs, and, of course, richly populated coral reefs. Dive afficionados visiting St. Martin should definitely make time for a day trip over to Saba.
St. Martin also hosts a couple of wonderful side ventures for those who do not want to spend ALL of their time in the water. The Butterfly Farm (or La Ferme des Papillons) in Quartier D'Orleans provides a wonderful alternative activity. It is recommended to visit in the morning when the butterflies are at their most active, and you might even see some emerging from cocoons. Another, more active, alternative is visiting Loterie Farm at the base of Pic Paradis, where there are multiple zip line courses with varying degrees of difficulty. Apparently they are also in process of building a spring water pool there to relax in after your zip line adventures. And for a truly unique experience – take some time to visit the Tijon Parfumerie & Boutique where you can take an hour-long class on perfume-making and create your own personal scent combining Caribbean scents with traditional European techniques.
St. Martin is truly a very beautiful island. And the crystal clear water provides unforgettable swimming. There are other facets of St. Martin that will greatly appeal to some and not to others. Just take the time to find the parts that most interest and attract you!
Note: no promotional consideration was provided or paid for this article.


Related Articles
Editor's Picks Articles
Top Ten Articles
Previous Features
Site Map





Content copyright © 2022 by Laura Hartney. All rights reserved.
This content was written by Laura Hartney. If you wish to use this content in any manner, you need written permission. Contact Malika Bowling for details.