Aran Islands - Irish History and Scenic Beauty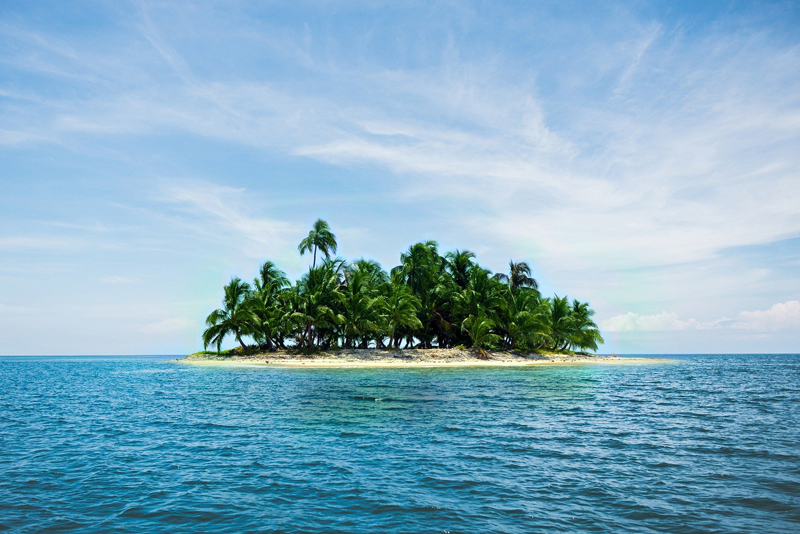 One of my favorite scenes in the movie "The Matchmaker" was the day trip to find the old genealogist – filmed on the Aran Island of Inishmore. Watching Janeane Garofalo revel in the salt air, open space, and seaside cliffs of this spectacular island made me truly wish to be there. (If you haven't seen this 1997 romantic comedy, check it out – it's quite amusing and has some great Irish scenery!)
And if you love starkly beautiful open spaces, then you'll want to take your own trip to visit the Aran Islands. Located off the west coast of Ireland, at the mouth of Galway Bay, these three islands (Inishmore – "the big island", Inishmaan – "the middle island", and Inisheer – "the south island") are rife with history and dramatic scenery.
Extremely harsh winters, due to bearing the brunt of Atlantic winds and storms, combined with very poor soil conditions make it somewhat surprising that anyone has chosen to live on these islands. But there are small populations on each - about 900 on Inishmore, 200 on Inishmaan, and 300 on Inisheer. These inhabitants are often outnumbered in summer by the tourists coming to see the islands from the mainland, especially on the most visited island of Inishmore. The good news is that means there are actually decent B&B's or inns, restaurants and pubs on all of these islands. So don't feel obliged to be just a common "day tripper". You'll get a better feel for the islands and enjoy more solitude if you actually stay a night or two.
If you only have a day to spend, then Inishmore is your most likely destination. It's the home of Dun Aengus (also called Dun Aonghasa) – the most famous and possibly most impressive of the circular Iron Age forts scattered around the Aran Islands. It's a bit of a hike over rough ground and slippery rocks to reach the top of Dun Aengus, but the views from the top are so spectacular they are not to be missed. The semi-circular walls of the fort lead to a perpendicular cliff dropping over 300 feet straight down to the Atlantic Ocean. And be forewarned – there are no safety ropes or anything else to keep you from falling over the edge. So this is not a place for young children. And even most adults choose to approach the edge on their hands and knees or even on their stomachs via an "army crawl".
When you visit Inishmore, plan to do more than just visit Dun Aengus. The ferries that take you across to the Aran Islands do not allow you to bring a car, but you have various options for modes of transportation once you get there – you can take a mini-bus tour, rent bikes, just hike or, my favorite – take a horse and buggy tour. The island of Inishmore is only 9 miles by 2 miles, yet in this small space it has a number of interesting sites to visit – the "Worm Hole" and various blow holes, fascinating geological formations that capture the dramatic impact of the tides on the island; the ruins of Teampall Bheanain, one of the smallest churches in the world; Clochan na Carraige, a rare perfect example of the ancient "beehive" dwellings on the islands; Dun Duchathair or "The Black Fort", another Stone Age fort known for the black limestone it was built out of, less visited but with equally dramatic views as Dun Aengus; and more.
You can get to the other two islands of Inishmaan and Inisheer directly from the mainland, or as side trips from Inishmore. They do not get nearly as many visitors as Inishmore, so if you are looking to enjoy greater solitude they may be a good option for you.
Inishmaan has ancient forts too – notably Dun Fearbha and Dun Chonchoir – but it also has some other interesting historical sites: Teach Synge – a 300 year old cottage restored to its original state and maintained as a museum to the life and work of the celebrated Irish playwright John Millington Synge who stayed at this house in the late 1800's; Leaba Dhiarmuid agus Grainne – a collapsed Neolithic tomb named after tragic lovers from ancient Irish mythology; and a knitwear factory for those who wish to purchase some of the famous Aran sweaters or other handicrafts.
Inisheer is the smallest of the three islands but is equally blessed with numerous interesting historical sites such as Caislean Ui Bhriain – a three-story castle built in the late 1500's, Cnoc Raithni – a bronze age burial mound dating from 2000 B.C., and Cill Ghobnait – a small 9th century church. This island is also popular with botanists and birders – offering sightings of birds such as red-billed choughs, jackdaws, cuckoos, mute swans, stonechats, linnets, skylarks and wheatears.
So if you find yourself on the western coast of Ireland in the summer months, make time for a visit to the spectacular scenery of the Aran Islands. It's well worth the extra time and effort to get there. Just pray for good weather!
Note: no promotional consideration was provided or paid for this article.


Related Articles
Editor's Picks Articles
Top Ten Articles
Previous Features
Site Map





Content copyright © 2022 by Laura Hartney. All rights reserved.
This content was written by Laura Hartney. If you wish to use this content in any manner, you need written permission. Contact Malika Bowling for details.