Mackinac Island - History, Nature and Fudge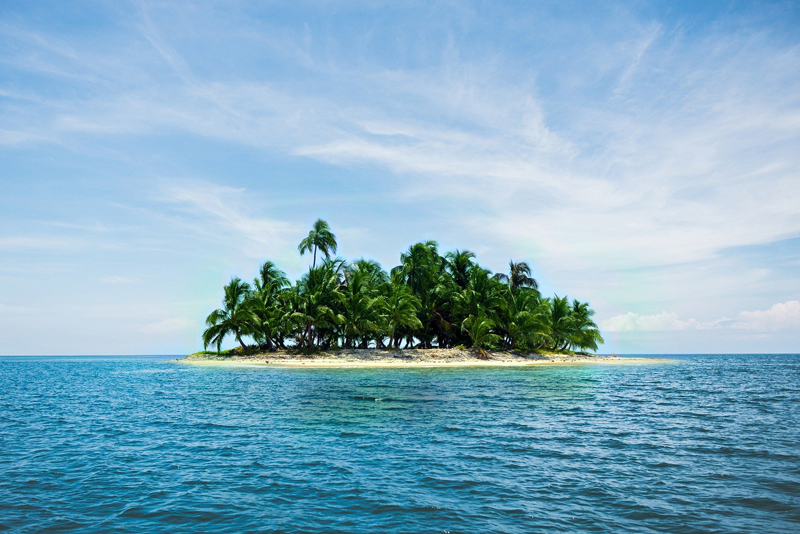 A quick quiz for you - what U.S. island offers the scenic beauty of a boreal forest and limestone bluffs, a mix of architectural structures encompassing 300 years of style, a complete escape from motor vehicles, and some of the best fudge in the world? Any Michigander instantly knows the answer to this question – Mackinac Island, of course!
And it's amazing that all of these treats can be available on an island with an area of only 3.8 square miles. Located in Lake Huron in the Straits of Mackinac east of the Mackinac Bridge between Michigan's upper and lower peninsulas, this island has a permanent year-round population of only slightly over 500 people. Yet in the summer "season" the population booms with seasonal employees in order to take care of an estimated 15,000 visitors per day. If you truly want to enjoy the flavor of Mackinac Island, then I highly recommend that you actually stay on the island. Many of those 15,000 visitors come across from the mainland on ferries just for the day, especially on weekends, so those who stay overnight during the week get a much more intimate knowledge and view of the island.
Where to stay? The island has several large resorts, many nice hotels and quite a few B&B's so there are many options. If you're willing to splurge a bit, then the most famous place to stay is The Grand Hotel. Open only from late April/early May through October, this beautiful Victorian style hotel opened in 1887 and to this day maintains some of the grace and charm of that era, including the world's largest "summer porch", a beautiful art gallery, extensive well-cared for gardens, and even a labyrinth for meditation. If you don't want to splurge for the high cost of a room at The Grand Hotel, then at least pay the small entrance fee to tour the hotel and grounds during your stay on Mackinac. And cap off your visit with refreshments at the Grand's Fort Mackinac Tea Room with beautiful views of downtown Mackinac and the straits.
Old-Fashioned Surrey Type Carriages on Mackinac Island Outside Grand Hotel
Buy From Art.com
The Grand Hotel also hosts many popular special events such as their Labor Day Jazz Weekend with nationally acclaimed jazz musicians, a unique geocaching event in April pre-season, a murder mystery weekend, and a Big Band Dance Extravaganza. Best of all for us movie fans, they host a "back in time" weekend, in recognition of the 1980 movie "Somewhere in Time" that was filmed on location there. Some cast and crew members are usually there to reflect on their experiences filming on the island, and guests have fun dressing the part.
Mackinac Island is rife with historical treasures that have been well-preserved or restored and the entire island, therefore, has been listed as a National Historic Landmark. There are architectural structures spanning the 300-year recorded history of the island from pre-European structures built by the Anishinaabe, Ojibwe and Chippewa people, to remaining structures from the French settlement in the late 18th century, to the revolutionary era Fort Mackinac (now restored to its late 19th century state), to the Victorian era structure of the Grand Hotel. Architectural tours are a popular pastime on the island. Also, there are historical military reenactments daily (during season) at Fort Mackinac which include Victorian era dances and games.
But Mackinac Island is also filled with scenic beauties. Over 80% of the island sits within the Mackinac Island State Park which is open year round free of charge. Automobiles have been banned on Mackinac Island since 1898, so nature enthusiasts can be assured of peace and quiet as they bike, hike or ride horses over 70 miles of trails covering over 2250 acres. Some of the better-known natural sites to visit on the island include the photographic Arch Rock, the historic Skull Cave, the lore-surrounded Sugar Loaf Rock, or what's fondly referred to as "the beach of a bazillion beautiful skipping stones". One of the best times to visit Mackinac Island is in the fall when the boreal forest erupts into glorious fall color (and you can also avoid some of the summer crowd!).
As mentioned, the Mackinac Island State Park is open year round, and the island sponsors fun events through the fall, winter and spring, such as the Samhain Celebration (or Celtic Harvest Festival) at the end of October, a Christmas Bazaar in December, the Winter Festival in February, a "Presidential Pig Roast and Great Marshmallow Toast" for President's Day, a street hockey tournament for St. Patrick's Day, and more. And the benefit of going in the off season, of course, is that there are far fewer people, so more peace and quiet. But if you plan to go off season, be sure you know what's open and what's not. Most of the hotels and resorts are closed (though some very nice ones do remain open year round), many of the restaurants close too, and the historic sites are all closed. The ferries also stop running when the straits freeze over, but you can always fly to the island.
So if you're thinking of a visit to Mackinac Island (and I do recommend it!), then be sure to plan it based on what interests you most – the fun and amusing festivals, the natural beauty of the limestone formations and coastline, the architectural uniqueness and historic treasures, or maybe the feel of Victorian life. But while you're there, be sure you don't miss out on tasting the world-famous fudge! Yum!
Note: no promotional consideration was provided or paid for this article.


Related Articles
Editor's Picks Articles
Top Ten Articles
Previous Features
Site Map





Content copyright © 2023 by Laura Hartney. All rights reserved.
This content was written by Laura Hartney. If you wish to use this content in any manner, you need written permission. Contact Malika Bowling for details.