Extra Ways To Save On Household Expenses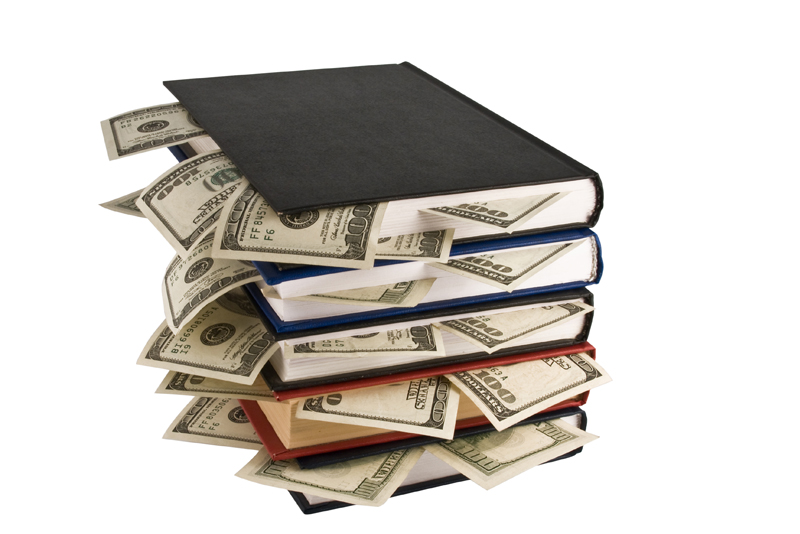 You are already doing all you can to save money: you take public transportation to work, brown bag your lunch to the office, clip coupons regularly and buy "everything on sale." But you still need and want to save more money. Is it possible to save more without having to give up even more? Let us take a look at 3 of the biggest household expenses and see how we can increase our savings.

1. Groceries: What if you already have an effective strategy to save on groceries? You have a well-organized price book, clip coupons, buy in bulk, keep a well-stocked pantry which can handle just about any food emergency, prepare economical menus ahead of time and consistently shop on double coupon days. What other ways are there to save? There are always "hidden costs" associated with grocery shopping. Sometimes, these costs stem from redundant food purchases, not checking food prices thoroughly enough, not scrutinizing "sales bargains" more closely and loading up on unnecessary items simply because they are "screaming buys". The only way to eliminate these hidden costs is to become more selective about food items. To get the most savings without foregoing nutritional value, you may have to spend more time in the produce, meats, dairy and cheese sections. Take time to learn about various cheeses and their sodium and cholesterol content, for instance. Before putting any item in your grocery cart, determine its nutritional merits and true cost. Most of us are just too eager to get out of the supermarket and it is not until we get home that we realize we wasted far too much money on food we really did not want or need. Developing the prudent habit of always checking your grocery cart thoroughly before proceeding to the checkout aisle can save you more money over time. When you review the food items in your cart, compare how closely they match the items on your shopping list. Weed out any impulse buys that obviously were not on your list. Count how many junk food items you have. How many redundant food items do you have? Look for any food items that you can do without. Calculate the total cost of your groceries before proceeding to the checkout aisle. If you feel you are over your budget, you can always put back some of the items. Even trimming your grocery bill by an extra 5-15% on each and every shopping excursion can help over time.

2. Insurance: Insurance can be a costly household expenditure because there are different types of insurance that one may need. Every circumstance requires specific insurance. Life is filled with risks. There is always the risk of becoming disabled and not being able to procure a regular income, the risk of not leaving loved ones with enough life insurance to help provide for their financial well-being or the risk that one's house can be damaged or destroyed in the event of a natural disaster. However, insurance needs can change over time as personal circumstances change. Continuing with outdated policies that no longer fit your personal situation is simply throwing your hard-earned money away. One way to reduce your insurance expenses is, of course, to eliminate insurance that you do not need. If you have not kept up to date with insurance quotes, it is helpful to do comparison shopping. It may be possible to obtain lower premiums. You may want to discuss your current insurance needs and existing policies with your insurance agent in order to lower your insurance costs and boost your savings.

3. Hobbies/Social Recreation: Hobbies are fulfilling but they cost money. A hectic social life is wonderful but can also be expensive. No one likes to think about money when they are enjoying themselves. However, these expenses can quickly add up to a small fortune over time, leaving you with fabulous memories and little in the way of healthy savings. One way to get a handle on how much you are actually spending for all this "enjoyment" is to take a realistic appraisal of your expenses. Break down your expenses by hobby and activity and be sure to pay close attention to any associated costs (e.g., "makeovers", spa treatments and wardrobe purchases). Are you an avid sports fan? Do you have season tickets for every professional sports team in your city? How much do you spend on food and drinks when you go to a game? How many times a week do you go to new nightclubs and how much do you usually spend? Do you have outdoor hobbies that require specialized clothing, equipment and accessories? If so, how often do you purchase new clothing, equipment and accessories? How much of your actual social life revolves around dining out with friends? Sadly, eating has become a social event. How many vacations do you take in a year? How often have you exceeded your vacation budget? In order to gauge a more accurate assessment, you may want to review your vacation expense sheets for the past 2-4 years and try to identify areas in which you overspent. By calculating your total expenditures including all the associated costs, you will obtain a clear picture of just how much of your income goes to entertainment, hobbies, social and recreational activities. The magnitude of these expenses may be a jarring realization. However, reducing these expenses to a more manageable level should be your goal. Saving an extra $50-$150 monthly by simply cutting back on the frequency of these activities may be all that is needed without truly depriving yourself. When you dine out at restaurants with friends, just try to spend 10-15% less. Even these small steps can still make a measurable impact on your savings in the long-run.

For informational purposes only.


Related Articles
Editor's Picks Articles
Top Ten Articles
Previous Features
Site Map





Content copyright © 2022 by Reshma Vyas. All rights reserved.
This content was written by Reshma Vyas. If you wish to use this content in any manner, you need written permission. Contact Sandra Baublitz for details.