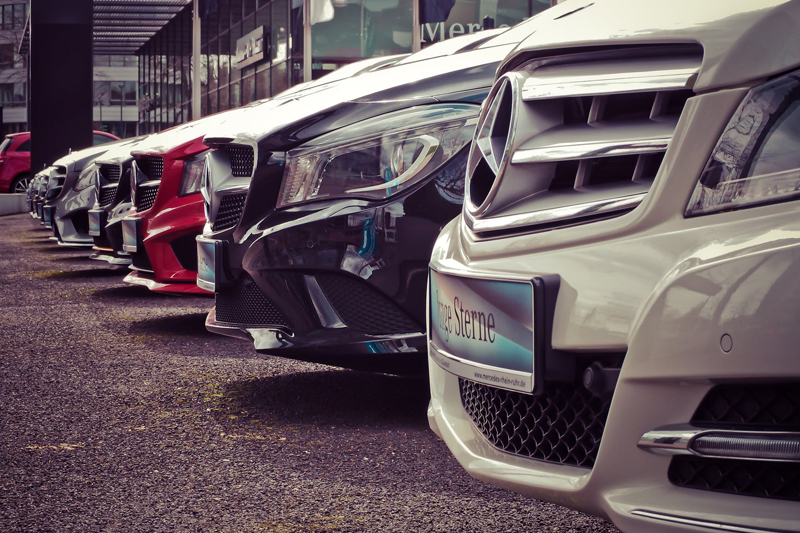 There is now an American made vehicle for drivers with disabilities manufactured by a company headquartered in south Florida called, The Vehicle Production Group LLC (VPG). The companies mission is simple as described on their website. "Help those with mobility issues find mobility solutions by developing vehicles that allow them to travel with comfort and dignity." The MV-1 was designed for that purpose. This vehicle was built from the ground up specifically for the members of the disability community and those who help service them.

The vehicle is assembled by AM General LLC at their facility in Mishawaka, Indiana.
The designers knew when developing the vehicle that being able to enter and exit quickly was important. It has a deployable ramp capable of holding up to 1,200 lbs., a low step-in floor and spacious entryway and interior providing accessibility that is unmatched by any other wheelchair accessible van.

Other features highlighted include:

• An integrated deployable ramp with a shallow ramp angle, an anti-slip surface, and the ramp is stored under the floor of the vehicle so you don't lose any interior space.
• The optional power ramp deploys at different aspect ratios to address various vehicle entry and exit scenarios.
• 36" by 56" doorway featuring low step-in that allows easy entry for all passengers.
• Best-in-class interior room, seating up to 6 comfortably.
• Passengers in wheelchairs or scooters can easily enter and turn effortlessly, so they can sit next to the driver.
• Commercial driver's seat for maximum operator comfort.
The MV-1 is built like a truck but is more like an SUV in that it has a reliable body-on-frame vehicle architecture and a smart suspension system. They designed the MV-1 with input from fleet owners and drivers, and then road tested it in all different kinds of weather and terrain. The ramp design and operation was also tested for long periods of operation to insure that it won't break down.

Other highlights include:

• Built like a truck, yet rides like a car:
o Front Short Long Arm (SLA) suspension that provides a tight turning radius and a rack and pinion steering gear.
o A de Dion rear suspension with steel leaf springs and air shocks to deliver an extremely comfortable ride for all passengers.
• Ford 4.6L 2V EFI V8 Engine.
• Ford Electronic 4-speed Automatic Transmission with Overdrive.
• The frame is coated with a rust inhibitor to increase longevity of the vehicle.
Most importantly are the safety features designed for all passengers protection. Like most vehicles today, the MV-1 has Electronic Stability Control (ESC) to keep your ride steady.

Other safety features highlighted by the manufacturer include:

• Electronic Stability Control (ESC) and Traction Control reduces the chances of spinout or roll-over.
• 6:1 ramp slope (power ramp) for ease of wheelchair and scooter entry and exit.
• Anti-slip surface on the floor and ramp.
• Four wheel power-assisted anti-lock disc brakes (ABS).
• Unique side-entry ramp system that allows passengers to enter and exit away from street traffic.
• Multiple grab handles provide additional support and stability for all passengers.
• 10 universal floor tracks to secure wheelchairs and scooters.
• Flexible seatbelt location for wheelchairs and scooters.
• Fully boxed frame with high-strength steel reinforced front and rear bumpers and steel side-impact beams.
• Floor-to-ceiling height of nearly five feet to provide ample head room.
• Driver's side airbag and collapsible steering column to maximize driver protection.
• Electronic cutoff switch to prevent driver from operating vehicle while ramp is deployed, and to prevent unintentional deployment while vehicle is in operation.
• The power ramp is equipped with a manual override if necessary.

The MV-1 starts at about $39,000 for the base model and about $43,500 for the deluxe version with power ramps. With the MV-1 vehicles do not have to use after-market parts since they have been built with mobility issues in mind. To the VPG company and the MV-1, "after-market means after-thought."

In the market for a new or used car? Contact the professionals at ProAutoBuying.com. We can help get you the best deal possible.



Related Articles
Editor's Picks Articles
Top Ten Articles
Previous Features
Site Map





Content copyright © 2022 by Stephen M. Hague. All rights reserved.
This content was written by Stephen M. Hague. If you wish to use this content in any manner, you need written permission. Contact Stephen M. Hague for details.