Storing Patchwork Fabrics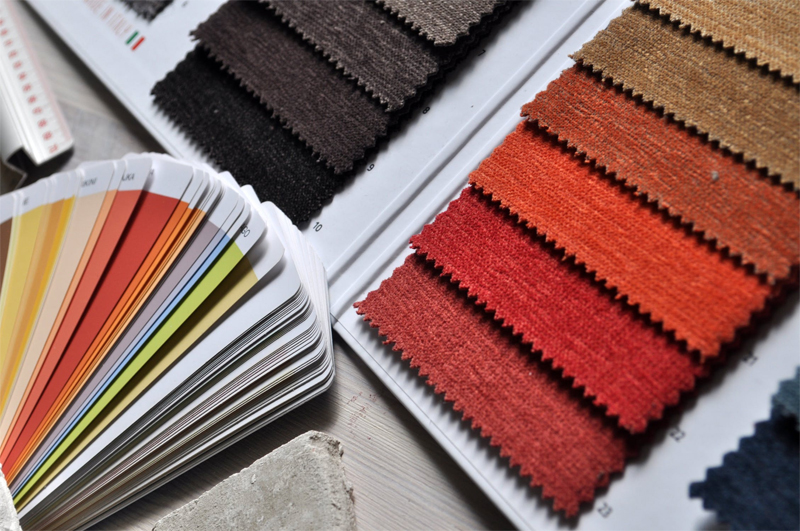 Most quilters have a stash of fabric. That is a given. That is a fact. How to store the fabric stash is a question that is asked time and time again by quilters. Is it best to store in color way? Is it best to store in value? Is it best to store in sizes? Is it best to store in light, or kept in the dark? Is it best to prewash before storing? I will attempt to answer these and other questions in this article.
Firstly, it is important for quilters to have a stash of fabric. Often a quilter will have a project that doesn't require an enormous amount of fabric, and that is why a reasonable sized stash is imperative. The ability to access a stash of fabric at home, at any time of day or night saves time and money for the quilter.
The most appropriate way to store fabric is to have it in a cupboard preferably with doors that close off the dust and the light. If the stash is being stored on shelving, it is worth remembering that fabric fades, even if it is not exposed to direct sunlight. Fluro lights are notorious for causing a fade line on the fold of the fabric facing the light source. So where possible have doors on the shelving to keep the fabric in the dark. This method of storage will go a long way to preventing spoilage of your fabric, and the consequential waste of money.
It's very popular to store your fabrics in plastic see through containers. These small boxes are easy to access and if possible easy to see type of fabric being stored. See through plastic boxes are very handy. Again, this avoids spoilage and fading of fabrics, and in turn saves time and money. I don't think air tight is essential, but a lid of sorts does help to keep the inevitable household dust from settling in the fabrics, thus avoiding the necessity for cleaning of the fabric prior to sewing.
Personally, I don't pre-wash my fabrics
unless
I have colors that are likely to run, such as maroons, reds and the like. If I do wash my fabrics, I snip a tiny corner off each of the four corners. This stops any fraying that might occur, and once I've stored it in my stash alongside other fabrics, tells me that this fabric has been washed.
I personally store my fabrics in color ways. I find I am usually inclined to be looking for fabrics by their color than say, the texture or pattern. I usually start with color requirements, and then look to pattern, texture etc afterwards.
One other consideration of storage of fabrics is that it is important to allow air flow in and around the fabrics. If you live in a humid climate, make sure there is room for air to circulate amongst your fabrics, or you might find you have a little layer of mould to contend with before you start stitching.
I'm interested to hear how quilters store their fabrics. Pop over to the forum and tell us how you manage your stash. See below for the link.
You Should Also Read:
How do you store your fabric Stash?
Managing your Fabric Stash


Related Articles
Editor's Picks Articles
Top Ten Articles
Previous Features
Site Map





Content copyright © 2022 by Judie Bellingham. All rights reserved.
This content was written by Judie Bellingham. If you wish to use this content in any manner, you need written permission. Contact Judie Bellingham for details.