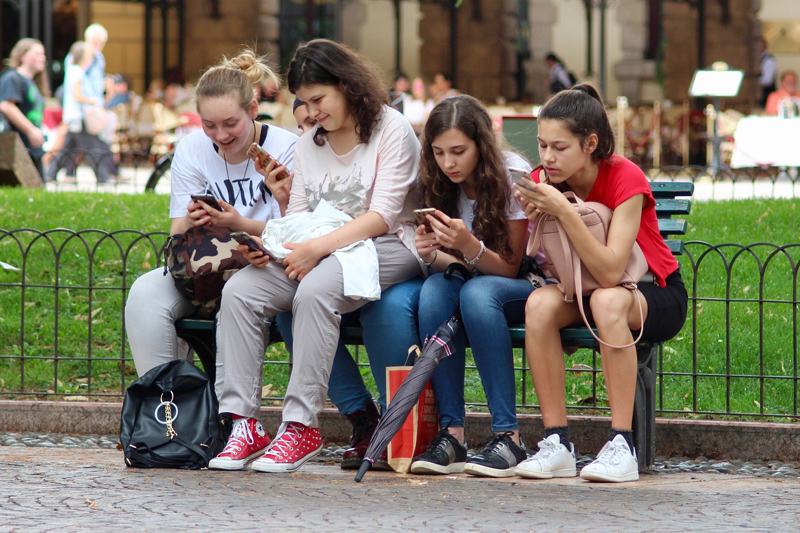 NinJump is an easy to understand, fun to play scrolling arcade style game. In this case the direction you're scrolling is UP, as you move ever higher between a pair of skyscraper buildings.
The controls are very simple. The ninja is always running. Apparently that's what ninjas do. He runs straight up the wall he's on. When you decide you want him to jump to the opposite wall, you simply tap. He leaps over to the other wall and keeps running up it.
Of course, there are obstacles to this diligent little ninja's progress. If he runs into one of them, he falls and it's game over. Time to start again.
Luckily, by jumping at the right time, he can avoid the obstacles. So that is the first part of the game - jump to the opposite wall in order to avoid hitting something in front of you.
The other half is where it gets fun. There are occasionally objects in the middle air area between the two walls. Sometimes they're flying birds. They can even be sharp-edged throwing stars! Whatever they are, your dextrous ninja can grab them mid-air as he leaps. You get points for collecting them, but even better, if you get three of the same thing in a row you get special powers.
So for example let's say you're running along and you grab a bird. Now you have to deftly avoid the squirrels and other items, focusing on birds. If you're able to get two more birds without touching anything else, now you become a super-bird, blasting everything in your path! Three throwing stars turns you into a spinning whirlwind, and so on.
In the end, you always fall. Your goal is to see how far you can get before you do, and how many points you can rack up along the way. Maybe it's an analogy to life!
This is a great way to spend a few minutes while you're waiting in line, waiting for a bus, or waiting for your never-on-time friend to show up for dinner. It doesn't involve epic quests to keep track of. It's easy and fun. It keeps those little grey cells in your brain active.
Any down side here? The game is all about reflexes. There isn't thinking-pondering time. If you're the type who enjoys mapping out your plan and taking your time, this won't be the game for you. It's definitely constant-run, quick-jump.
But if that's a game style you enjoy, you'll have fun.
I bought this game with my own funds for the purpose of doing this review.
Buy NinJump from Amazon.com
Buy the Kindle Fire from Amazon.com


Related Articles
Editor's Picks Articles
Top Ten Articles
Previous Features
Site Map



Follow @lisavideogames
Tweet





Content copyright © 2022 by Lisa Shea. All rights reserved.
This content was written by Lisa Shea. If you wish to use this content in any manner, you need written permission. Contact Lisa Shea for details.