What is With All the Pillows?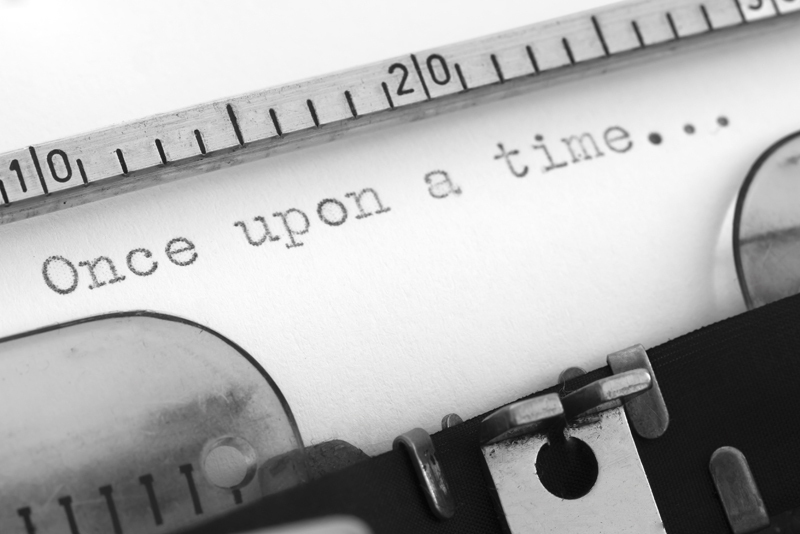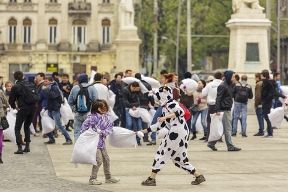 What on earth is going on in this photo writing prompt? What's with all the pillows? Check out the formal, classical architecture in the background. Where are these people? What has happened to strand them here with their bedclothes? First, get an overall impression from the people milling around as a group. What is the main emotion you are picking up? Confusion? Silliness? Do they look united as a group in that they are all working together on some project such as filming a movie, locating their luggage, or sleep-walking en masse? Or do they look divided against each other as if they are competing in some somnambulant Olympics to see who can fall asleep quickest or who can make his bed look tidiest?
Or maybe you see something more dire in this group image. Are these people refugees from some disaster who have lost everything but their lives and the pillows with which they were sleeping? Have the space aliens landed on Earth and rousted all humans from our beds only to enslave us? Maybe everyone is under a spell like the children who followed the Pied Piper. Do you see a horror novel taking shape here? Describe who could be responsible for enchanting this hapless group of people and luring them outside to clutch their pillows, blinking in disorientation. How and why did the puppet-master do it? What plans does he or she have for these poor victims?
Where is this taking place anyway? The surroundings are unusual. It doesn't look to me like these people have ended up in some generic parking lot in a typical American strip mall that features a coin-operated laundry, a Taco Bell, an insurance office, and a nail salon. Are they standing outside a museum? Perhaps they have taken shelter at an Ivy League university. Are they even in the New World or does this environment look more European or Asian to you?
Focus on the two individuals in the foreground. How old is the young girl in the purple jacket? Does she strike you as special in some way, as if she might be the only person to resist the enchantment or escape the space aliens? If so, write about what unique personality quirk or amazing ability she brings to this scenario. And who is the bigger character in the sinister costume who swats at her with a pillow? Perhaps it is a villain disguised as a friend who will attempt to betray her. Or maybe it is a faithful retainer or family servant who will spirit her off to safety. Does this entire photo lend itself to a certain genre such as fantasy, children's literature, or horror? Explore these questions and see where your imagination leads you.
I purchased this photo with my funds at Dreamstime Stock Photography
.
You Should Also Read:
Picture Writing Prompts
Text Writing Prompts
Why Use Picture Writing Prompts?


Related Articles
Editor's Picks Articles
Top Ten Articles
Previous Features
Site Map



Follow @Val%5FKovalin
Tweet





Content copyright © 2022 by Val Kovalin. All rights reserved.
This content was written by Val Kovalin. If you wish to use this content in any manner, you need written permission. Contact Val Kovalin for details.