What Does This Couple Want?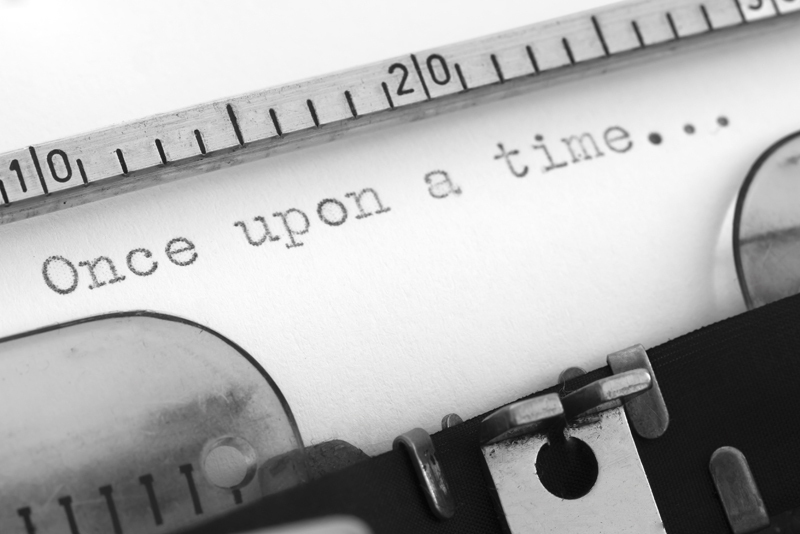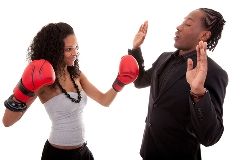 Here is a picture writing prompt for you. What is this cute young couple up to? Clearly they are sharing a moment of intense communication over some issue or question. First, go with your overall impression. Is there a conflict here between the woman and the man? If so, how serious is it? Do you think one of them is taking it more seriously than the other? Explain. What do you think is at stake for each of them? How literal is the photo? By that I mean do you think what you see is exactly what you get?
Explore this for a moment. She has boxing gloves and he is shying away. Does the woman want the man to return to his boxing career and he is protesting that those days are behind him now? Why would she want him to go back to a sport as dangerous as boxing? Maybe they really need the money for some reason. Why? Or possibly she enjoys the status of being seen on the arm of a boxer. Is she really that shallow and can she redeem herself? What reasons would he have for refusing to return to something like boxing that once formed his identity? Maybe he had a near-death experience in the ring. Describe it. Perhaps he is a man of God now and is studying for the ministry. What caused such a huge shift in his identity? Possibly SHE wants to start a career in women's boxing and he fears for her safety. She might want a coach and he has his doubts about her ability. How can she prove herself? Or maybe the situation boils down to nothing more than she wants him to take up a fitness program and he is too finicky to do it.
(What? Me, getting sweaty? Never. I refuse to even contemplate it.")
But the issue between them could center on anything – finances, household chores, in-laws, child raising, sex, careers – that is symbolized by the boxing gloves that she joking (or pointedly) wears. She has probably initiated the conflict and is not backing down, but he looks less eager to fight or less confident about his position. What issue do you think lies between them if it isn't actually boxing or physical fitness? Why does she look more confident? Maybe she has a more forceful personality than he does. She might have the moral high ground or a secret ace in the hole. Explain. What about him? Is it guilt or resignation or a glimpse of the bigger picture that lies behind his unwillingness to engage?
Finally, look at each of them as individuals. Do you like one of them better than the other? Why? (To me, her clothes and expression makes her seem fun and warm and lively and his clothes and hair make him look like a pretentious hipster, so my sympathies immediately go to her. But there are many different ways to see it. He might look cool and soulful to you whereas she reminds you of your mean fourth-grade gym teacher.) What assumptions do you automatically make about their age, time period, careers, nationality, residence, education, and personalities? Explore these things and see where these characters take you.
I purchased this photo with my funds at Dreamstime Stock Photography
.
You Should Also Read:
Picture Writing Prompts
Text Writing Prompts


Related Articles
Editor's Picks Articles
Top Ten Articles
Previous Features
Site Map



Follow @Val%5FKovalin
Tweet





Content copyright © 2023 by Val Kovalin. All rights reserved.
This content was written by Val Kovalin. If you wish to use this content in any manner, you need written permission. Contact Val Kovalin for details.