Review - Darin Bennett & The Requiem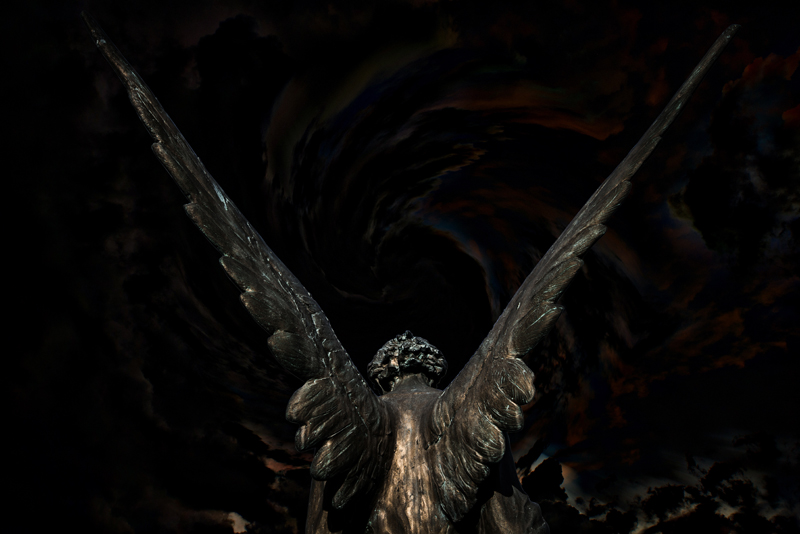 Ok, this isn't a hard rock or metal release but there are enough hard-hitting elements that I know many of you would be interested in.
Darin Bennett
is a singer-songwriter from Los Angeles playing a down and dirty blues-based rock that is extremely compelling. Listeners are drawn like a moth to a flame by his two powerful attributes: a riveting voice combining the best of Tom Waits and a more sedate Jimmy Barnes, along with an intriguing guitar sound augmented frequently by banjo.
Darin released his debut record
20 Scarlet Monkeys
in 2006 and blew me away with some truly unique songs. Well, he's back with a new band and tougher sound and a batch of wicked new songs (once again co-written with his partner Tiffany Winget)on the EP
Midnight Storybook
. Recruiting guitarist
Redbone
, bassist
Gerrod Miskovsky
and drummer
Cosmo Jones
, he's knocked out five tracks that sound polished and raw all at the same time.
The first three songs are all cut from the same cloth and each one can compete for the record's best. First off is the "single" "Holdin' Me" which is an updated version of the song from his debut record. Having the band play on the track gives it a more intense atmosphere but the banjo does not get lost in the shuffle, acting as the skeleton that holds the song together. Talk about gritty…this one has late night deep in the desert written all over it. Darin's anguished voice really helps sell this one which is just steeped in character. The song is just truly --- to repeat a word I already used --- compelling!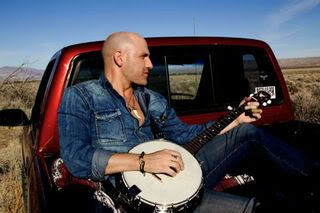 Equally stark and therefore powerful is the next track "Dead Where I Stand". The verses all have lots of space for the song to breathe with Darin's voice hijacking your attention and the chorus will stick in your head long after it's done.
At the moment (although it changes by the day), my favorite track is "Blow, Wind, Blow". It's a deceptive song in that it starts off with a rattle-snake shuffle that seems easy-going but there is also a hint of danger that permeates the track, along with a lyric that suggests foul play is the order of the day.
Things move away from the dark stuff for the following song, "Here and Away", a love song that is a perfect vehicle for Darin's distinctive vocals. "Where Dreams Remain" is the lighter-in-the-air moment of the record and smacks slightly (OK, maybe more than that) of early Springsteen.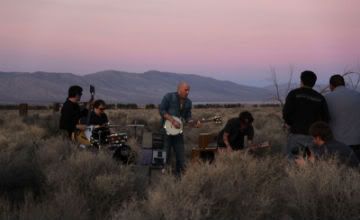 The difference between Darin's first record and this one is certainly evident. The band brings a more well-rounded dressing to each song --- cranking it harder when called upon but able to provide a light touch that complements the structure of the song just as well.
If I had one complain with this record is that there isn't more of it. Darin says this is kind of a taste-test for the material but I'm way past taste-testing. I want the whole darned main course!!!
I've said this elsewhere but these songs are perfect soundtrack fodder. Tarantino, are you listening???
For total disclosure, I received this material free of charge from the artist.



Related Articles
Editor's Picks Articles
Top Ten Articles
Previous Features
Site Map





Content copyright © 2019 by Morley Seaver. All rights reserved.
This content was written by Morley Seaver. If you wish to use this content in any manner, you need written permission. Contact Morley Seaver for details.