Bakery Story - Kindle Fire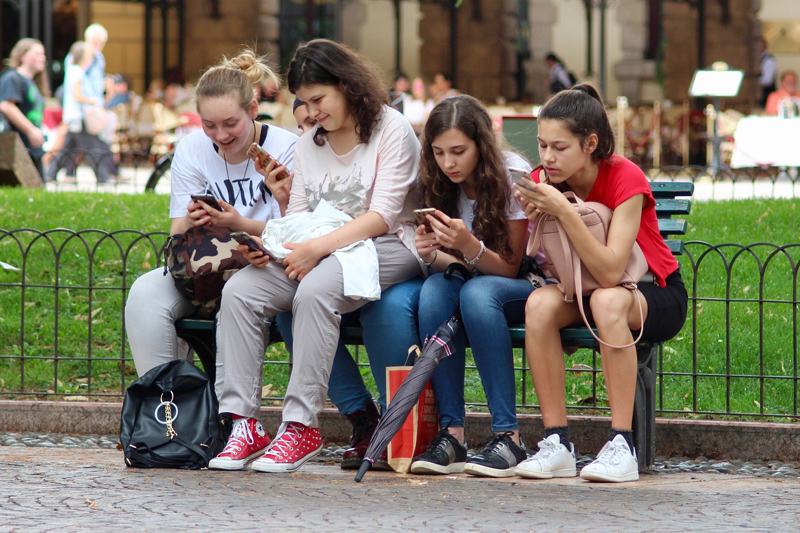 Bakery Story is a free game available on the Kindle Fire and many other platforms. In this fun, relaxing game, you manage a bakery shop, feeding customers and decorating your little store.
Here's the basic layout of the game -
You have two real tasks. First, occasionally you tell one of the food prep areas to make a new food. So you can make coffee, tea, brownies, chocolate chip cookies cake, and so on. There is a small amount of managing involved, but mostly the foods sit there and bake in "real time". So you leave your Kindle Fire sitting on the table while you watch TV (in real life) and the oven sits there baking things while people come in and out of your store.
Your other task is to decorate your store so it's pretty. This can be a little confusing without instructions. For example, if you look at my image I have tables set up with multiple chairs at them. It looks pretty, like a real bakery cafe would! However, for some bizarre reason people will not sit with each other. They will stalk out, angry, if the only seat left makes them (gasp) share their table with someone else! So you have to be anti-social, giving each person their own tiny little island of area.
You can decorate the walls with different paints, use a variety of tables and chairs, add in windows and plans, and even decorate the floor. Over time you gain access to a larger variety of items - both bakery things to cook and items to decorate your store with. As customers come in they pay you money for your goods, which gives you the currency to buy those items.
It's great because it's just the perfect amount of interaction. You can choose to start a carrot cake cooking and then the game merrily runs along for a few hours while that bakes. You don't have to sit there checking on it. The people go in and out without effort. You don't have to deal with "taking cash" from each person manually, and you don't have to clear the tables. It is all fairly seamless.
As with much of life, things start slowly when you can only afford to make cheap items and therefore only get a few coins coming in a minute. But over time you add more tables, get more customers, and sell higher priced items. So now you can afford the fancier tables and chairs. It's about pacing yourself and building up your shop.
Of course the game does allow you to bypass that process if you want - you can use real life cash to buy in-game money to spend. It's a concept I don't mind. The developers are giving away this fantastic game for free, and somehow they should be paid for their time. There's no ads in this to interrupt you. You can play it without spending any money. So if some people want to "super charge" their bakery quickly and are willing to pay to do that I think it's a delightful trade-off.
The game is suitable for all ages - it's pleasant, fun, and relaxing. It teaches valuable time management and money management skills.
Is there a down side here? Well certainly it requires patience. If you're looking for a fast action game to keep your fingers tapping, this isn't it. In this you could easily let it run for hours without touching it at all, so your income builds up enough to buy a new table. It's about long term goals, not short term quick satisfaction.
Still, with that being said, it does very well at what it sets out to do. Highly recommended.
How to Reset Bakery Story
I get this question a lot - it's very easy to over-spend, especially in the beginning of the game when you don't realize how it works. And then you're stuck with angry customers and no food. Unfortunately, there is NO way to reset bakery story. Even deleting it from your device and re-downloading it doesn't work. It comes down with your same game state. So even if your little sister screwed up your entire game on you, you're fairly stuck. The best you could do is email the TeamLava people and plead with them to reset your account for you. Otherwise, be patient, or pay the $5 (real life) money for 24 gems to get your money flowing again.
This game was free - I downloaded it in order to do this review.
Get Bakery Story from Amazon.com


Related Articles
Editor's Picks Articles
Top Ten Articles
Previous Features
Site Map



Follow @lisavideogames
Tweet





Content copyright © 2022 by Lisa Shea. All rights reserved.
This content was written by Lisa Shea. If you wish to use this content in any manner, you need written permission. Contact Lisa Shea for details.