Review - Anneke van Giersbergen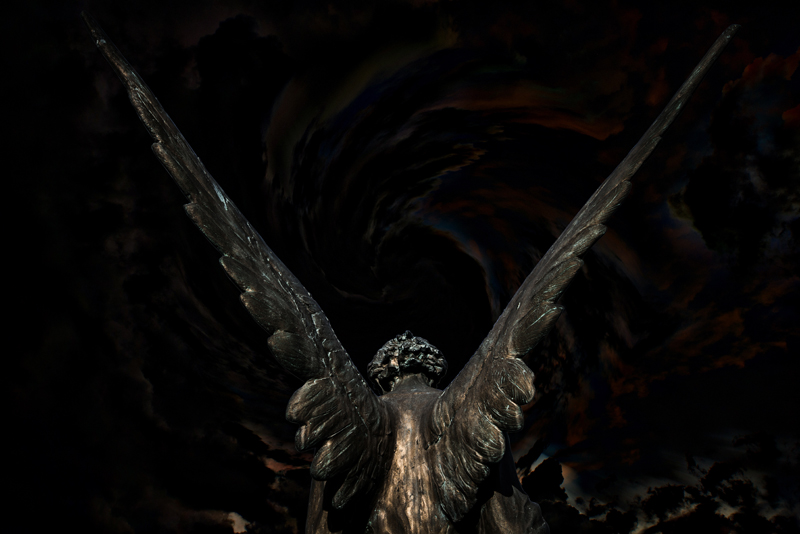 I was going to keep this secret to myself but being the humanitarian that I am, I absolutely have to share. OK, to be truthful, I also want the credit for bringing forward this extraordinary thing. I've found the most complete, the most trustworthy, the most enjoyable solution /cure to a host of medical woes. Best of all, it can be had for the cost of a download. Did I mention also…no side effects? Except maybe wanting more….
The secret, my friends, is simply the stunning voice of
Anneke van Giersbergen
. The golden tones are at once soothing and comforting, as well as being, at times, arresting as well as singularly unique. Now that in itself is not a revelation. Most people have known that for years. But should you need proof of her healing properties, a recent hangover of mine was sent packing in short order after I put on Anneke's new record
Everything is Changing
. A cut on my hand positively healed over and virtually disappeared overnight upon exposure to the same songs. A flock of annoying birds outside my office window were brought to silence while I was playing Anneke, evidently daunted by the glorious notes they were unable to match. OK, that's not really a medical woe but their hush helped my state of mind, alright? Further testing will be expanded and recorded on an ongoing basis. More results at a later date.
Seriously, is there a finer voice than that of the former vocalist of
The Gathering
? Her latest solo record sparkles from start to finish with extremely strong songs that do justice to her vocals.
Everything is Changing
contains 12 songs with no passengers. Almost every one could be a single. There is enough variety to hold your interest through many playings. Believe me --- I can attest to that because this record has been rarely off my playlist since I received it.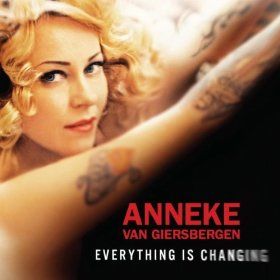 While all of the songs battle for your ears, there are two that tower above the rest, absolutely created in that special place reserved for greatness. "My Boy" just reaches out and grabs your ears right off the bat with some great verses. However it's the glorious chorus that reaches the sweet spot. OMG, what a song!! Effortlessly spilling out note after rapturous note…I could go and on. Adele, who?
The other song, "Stay", is a bit more aggressive and a very welcome direction for my liking. Once again, great verses and a particularly wicked chorus. Some nasty guitars rule the way and Anneke's voice just soars. Like……WOW!!!!
The record actually opens up and sets the bar high with a really inviting song called "Feel Alive" that scores big courtesy of the strong, strong chorus. A cool synth line leads "You Want to Be Free", a song that percolates like a fresh brew of java.
The tempo gets lowered for the beautiful title track which serves to showcase not the power…not the range….but the enormously magnetic quality of Anneke's fantastic vocals. No highlights….just positively striking.
Providing a well rounded palate is a mandate of this record and the bouncy "Take Me Home" serves to bring the pop/rock-level material to the fore. And I mean pop in the best way. Actually, the mean guitar in the choruses sort of removes it from true pop but it's the closest on the record to that kind of material. "I Wake Up" is like receiving a wave of frozen air as you're walking across the desert. Kind of similar to the vibe of the
Solace
record by Sarah McLachlan, it's a moody piece that shows the ethereal qualities of Anneke's voice.
"Circles" is completely entrancing. With just a piano and keyboards building a shimmering walkway, Anneke is given the most naked platform to show off her incredible talents.
"Hope Pray Dance Play" is kind of a bi-polar twist with some sinister verses, full of atmosphere, before emptying out into a totally engaging chorus that bleeds sunlight. "Slow Me Down" barrels along with some wild stallion-like drumming before hitting you with another incredible chorus…and the bridge is simply sublime.
"Too Late" is a boisterous punch at your ears, both powerful and melodic at the same time. "1,000 Miles Away From Home" is a moody snake-charmer that closes out the record as strong as it started.
I saw The Gathering at one of their last shows with Anneke and was amazed by the obvious joy that she got from singing/performing --- more than anybody I've ever seen (and I've send a lot of shows). She wore a smile for the entire performance and looked like one that was simply born for the stage. I can't get the image out of my head whenever I hear her sing.
Everything is Changing
is the definitive showcase for Anneke's voice and songwriting abilities. Every single song is excellent and created with a high degree of care. It's early in 2012 but suffice to say this has my vote for the record of the year!
So go out and buy it and get healed……


Related Articles
Editor's Picks Articles
Top Ten Articles
Previous Features
Site Map





Content copyright © 2019 by Morley Seaver. All rights reserved.
This content was written by Morley Seaver. If you wish to use this content in any manner, you need written permission. Contact Morley Seaver for details.