Mahavatar – From the Sun, the Rain, the Wind, the Soil (Escapi Records)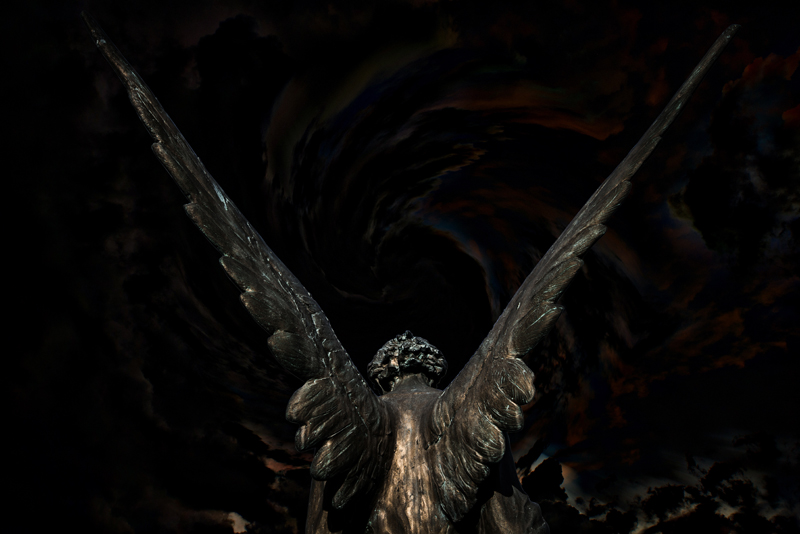 You ever have one of those records that you play a couple of times and you like it but it's nothing special and you play it a few times and your opinion changes drastically for the better? Well, I'm pretty in tune with what I like. I know instantly from the first listen whether I like it or not and don't often change what I think. But, with the debut record from Mahavatar, man was I wrong! Maybe I had an ear impairment for a week or so.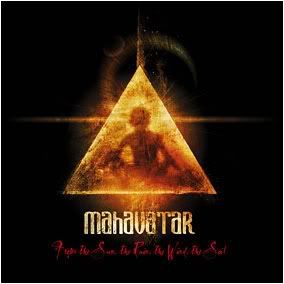 I got the CD, played it and dismissed it as another solid metal record. Big mistake. After several spins, this is my favorite record of recent memory. I'm just loving the crap out of it. As most of my peeps know, I'm a huge Crisis fan and with their demise earlier this spring, Mahavatar fills the bill for me. They have the same aggressive bent to the music, and sprinkle it liberally with doses of ethnic flavor. They're heavy, make no mistake but they have a fantastic handle on melody and song structure. The record is not just a sludge-fest.
Mahavatar is a New York band that has lots of non-metal influences. It was formed by vocalist Lizza Hasan who came to the U.S. from Israel in 1995. A few years later while she was putting together Mahavatar (which means energy in Hindu), she came across a kindred spirit in Jamaica-born guitarist Karla Williams. The pair clicked and they began to build the band. Today, the lineup includes bassist Szymon Rapacz (from Poland), guitarist Shahar Mintz (from Israel) and the newest member, drummer Eran Asias (also from Israel).
From the Sun, the Rain, the Wind, the Soil
has 10 cuts that draw you in like you're caught in a vortex. And I think I know what the problem was initially --- play this one LOUD!!! Cranking it up, you can you can really appreciate subtleties of the band. The first cut "Cult" charges out of the gate like a samurai waving his sword blender-style. Lizza has a voice that sounds like Karyn Crisis (Crisis) and Angela Gossow (Arch Enemy) but she uses the full range of her voice more than those two. One second she's growling and the next she uses her natural singing voice to deliver a line or two. The buffet of sounds is one of the highlights of the record because you never know what's going to come next.
While the entire record is excellent, there are several cuts that go a couple of notches beyond that. The first one is the second cut "By the Numbers" (Lizza's favorite). A galloping rhythm takes hold of your ears off the top before the guitars slice and dice you up. Lizza's commanding vocals hold your attention through a couple of great verses before hitting you with an absolutely awesome chorus. The next cut "Raw" is almost as good. A "Black Dog"-ish staccato opening power the first part of the song before going into another excellent chorus, quite possibly the most beautiful part of the entire record.
"BH" is one of those songs that you don't appreciate upon first listen but slowly it gets you. "Open Your Minds" is perhaps my favorite cut on the record (although it's hard to pick a favorite with all these gems). The snarly-ass guitars open the song and Lizza's vocals on this one just stick in your head forever. I can just press repeat on this one and let it run. Just awesome!!
"Psychos" is another terrific cut that allows Williams' tasty guitar runs to show through. The record changes gears with "The Prophecy" which has a few minutes of African drumming to start it off. It then slithers into a slow but deadly guitar-powered verse before surprisingly changing gears for a hyperactive passage masquerading as a chorus, except the lyrics are not repeated in the song.
"Deep Cobble" is a dark piece that just blazes away while incorporating little subtle bits around it. Lizza just wails away in the chorus and this just eclipses anything Arch Enemy has ever done. A funky bass line ushers you into "Anger", a winner that has a guitar line that undulates like a cobra, hypnotizing you before striking. "The Time Has Come" is a song of epic proportions (Kashmir-like), slowly building before hitting a frenetic middle section and then building again.
Reportedly a captivating live act, Mahavatar have all the goods to find themselves on the top of the heap of metal-dom. Their songs are top-notch, the instrumentation (particularly guitarist Williams) is excellent and Lizza has the ability to hijack your ears. If this is just the debut of this amazing group, it's almost scary to imagine what they're capable of in the next few years. This is essential buying --- pick it up now!!!
You Should Also Read:
Mahavatar website
Mahavatar MySpace


Related Articles
Editor's Picks Articles
Top Ten Articles
Previous Features
Site Map





Content copyright © 2019 by Morley Seaver. All rights reserved.
This content was written by Morley Seaver. If you wish to use this content in any manner, you need written permission. Contact Morley Seaver for details.