Bali - Island Activities Galore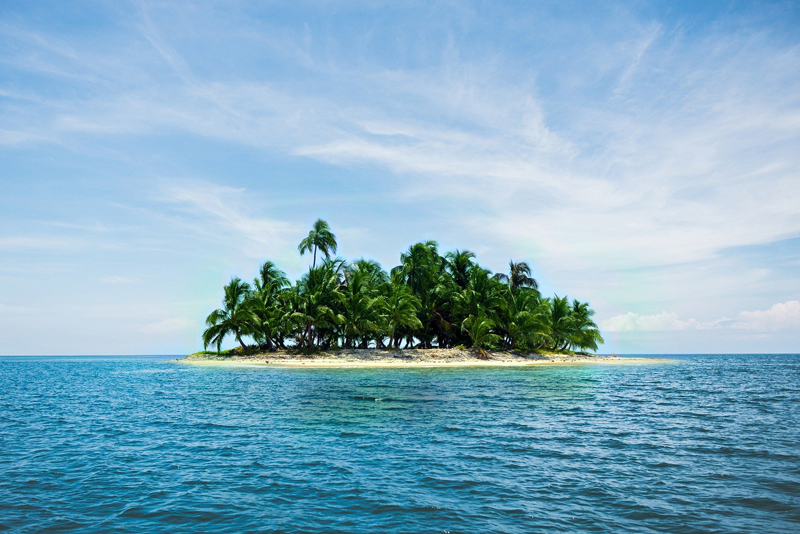 Since my last article included a reference to the fictional island of "Bali H'ai" (see
Moorea - Tahiti's Little Sister Island
), I felt it only fitting that my next article be about the very real island of Bali. And no, the two are actually not related in any way, other than sharing a name. Rather than being part of the South Pacific island chains like Bali H'ai is written to be, Bali is actually one of the 17000 or so islands that make up the Indonesian Archipelago. Situated between the Indian Ocean on the south and the Bali Sea on the north, with the primary Indonesian island of Java to its west and the lesser-known island of Lombok to the east, Bali is the most popular tourist destination in Indonesia. And deservedly so!
Bali has a huge variety of activities to tempt just about everyone away from just sunbathing on the beautiful beaches. Start with numerous amazing dive sites for scuba enthusiasts to enjoy, probably the most famous of which is the Liberty at Tulamben – a WWII shipwreck about 30 m. offshore fully encrusted in coral and anemones with literally hundreds of different species of fish and other marine life teeming around it. And there are dozens of other great dive sites off Bali ranging from coral reefs to steep walls to more shipwrecks. Some of the more exciting ocean life to spot? How about the mola-mola, or ocean sunfish, which grows to an average length of six feet and average weight of over 2000 pounds! If you're lucky you might also see manta rays, sea turtles, dolphins, whitetip reef sharks, blue whales and sperm whales. Snorkeling is excellent at many of these sites too, or even directly off the beach in some places. And for real turtle lovers, you might want to check out the small sea turtle sanctuary/hatchery in Pemuteran.
Although Bali is a relatively small island – approximately 84 miles long by 48 miles wide – it offers an infinite variety of beaches with varying surf and current conditions. And absolutely every water sport or activity you could possibly be interested in can be found somewhere on Bali. From reef surfing to body surfing, from parasailing to kite sailing, you can find a beach for advanced skills or for novices. (It's just a question of how much you're willing to pay to do it!) But how about some water sports you might not think of when visiting a tropical island? Like heading to the hills below sacred Mt. Agung for some white water rafting -- class 2 to 4 rapids depending on the time of year. Or kayaking your way across the hidden volcanic crater Lake Bratan to photograph the picturesque temple of Pura Ulun or to try bird watching in the rain forest. Or even try a traditional dugout canoe.
And hiking enthusiasts have a myriad of choices as well. The most challenging hike is reported to be the climb to the peak of Gunung Agung, the tallest point on the island at 3100 m. Or you can choose other paths that will take you through rice paddies, past waterfalls and traditional villages, to hidden temples or caves. Or maybe you'll want to wander the Bali Barat National Park in western Bali for some amazing bird-watching opportunities, maybe even spotting the endangered Bali Myna.
Since Bali is such a small island, it is amazing to think that it is actually home to an estimated 20,000 "puras", or temples. And there are some truly unique temples that definitely warrant a visit. Tanah Lot is probably the best known and most photographed temple on Bali due to its picturesque setting built into a craggy rock formation right out in the ocean surf. But because of that it is also the most crowded and the most commercialized of all the temples. It is truly a beautiful sight, if you can get around the crowds; but you have many other choices too. Pura Luhur Uluwatu is another stunning temple situated on a cliff above the ocean, and has the added "attraction" of being known as the "monkey temple" since the local macaques live throughout the temple and hillside. A word of warning – although it may seem fun to go see the monkeys, they are well-known thieves and completely unafraid of humans so they will steal anything they can right out of your hands or off your head. Or maybe you'd like to try Pura Goa Lawah, also known as the "bat cave temple". Yes, the temple is really built around the entrance to a "holy" cave, which is filled with thousands of fruit bats. And if you just want to see a "normal" temple without the added attractions of animals or excess crowds, don't worry – there are thousands! But one thing to check on if you go – find out what festivals will be happening while you're there. With so many temples celebrating anniversaries with a festival, you can almost always find at least one somewhere on the island and experience a bit of the local culture.
Bali is also known for its beautiful handicrafts and the best place to explore them is in the area of Ubud (recently made even more famous by being featured in the movie "Eat Pray Love"). Here different villages are famous for their paintings, wood carvings, stone carvings, gold and silver jewelry, or unique fabrics. Traditional performing arts are another great source of entertainment on Bali. Besides public shows, almost all temple festivals or rituals include some combination of music, dance and drama. Because the population of Bali is about 93% Hindu, much of the music and dance relate to Hindu epics or traditions, but mixed with the Indonesian musical styles. And Balinese musicians also have their own unique styles, too, such as the Kecak – a style of singing which is meant to imitate the sound of monkeys.
There is so much more to do on Bali that I could keep on writing – watching water buffalo races, exploring the elephant cave, bathing in hot springs, dolphin spotting….. The list goes on! And when you're resting after all of these adventures around the island of Bali, perhaps you'll enjoy some of the world-famous "kopi luwak", or civet coffee. Just be sure that you don't ask why it's called that until after you've tasted it and decided if you like it or not!
As you take your leave of the friends you have met during your visit to Bali, remember to wave goodbye with your right hand, since the left hand is considered "impure". And then start planning your return to Bali, to be able to do all of the things you missed on your first trip!
Note: no promotional consideration was provided or paid for this article.


Related Articles
Editor's Picks Articles
Top Ten Articles
Previous Features
Site Map





Content copyright © 2022 by Laura Hartney. All rights reserved.
This content was written by Laura Hartney. If you wish to use this content in any manner, you need written permission. Contact Malika Bowling for details.