CeCe Winans Talks Always Sisters/Forever Brothers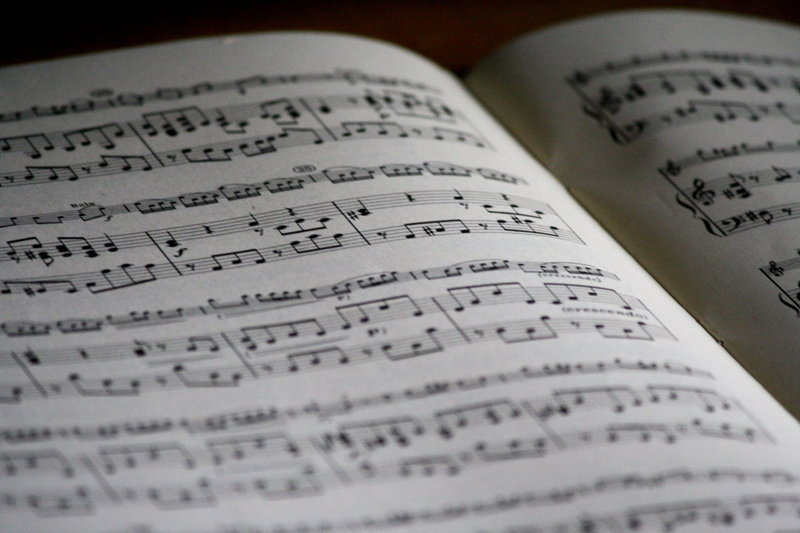 I hear my phone ringing and I pick it up expecting to hear the voice of a person representing CeCe Winans instead I hear "Hi Candace this is CeCe" and my mind goes blank. I manage to stammer a few "thank you for the interview" type words out of my mouth but I'm thinking "Wow she made the call herself!" That really says it all about Priscilla "CeCe" Winans, even though she is easily one of the most successful gospel artist on the planet, she is humble, kind and one of the most unassuming people in the business. Yes Winans is beautiful inside and out.
Winans has come to Atlanta to tape BET's Sunday's Best and we chatted about many things including; how she became a judge on the show, hosting her youth conference and going into the studio to work on a new project.
You have a lot going on these days but tell me about what I hear is near and dear to your heart and that is your upcoming youth conference Always Sisters/Forever Brothers which will take place July 19-21 in Nashville.
The Lord just put it in my heart to create a platform to pour into the next generation. You know when I started singing I was really young. I was a teenager myself and as time went on I always got letters from teenagers just asking for direction and so that is really where it (Always Sisters/Forever Brothers) came from. I understood that I wouldn't be who I am today if people didn't take out time to pour into me, to cover me and to encourage me and I realized that a lot of young people were lacking that so I wanted to give them a safe place where they could go and receive that blessing. That is where the inspiration came from and I carried it for years, wanting to do it, but with my schedule and life as it was happening I just thought I would wait on the perfect time. Then I finally got wise enough to realize the perfect time would never come. (Laughs) So I had to just start it. We did and it has been amazing and every year it has grown!
That's awesome.
Yeah we are real excited about this year because this will be the first year that we are offering free registration! It's something I've wanted to do for a while because even though our crowds have grown each year we still have empty seats. We tried to keep registration low but a lot of our single parents really couldn't afford it. We are doing the conference to touch every child and so we are offering free registration to reach more children. We are going to have a great time this year. Now we need donors to help keep it free for the children! We have a budget of over $300,000.00! It only takes $150 to sponsor a child but people can give anything. They can donate at
www.alwayssistersforeverbrothers.com
In the beginning it was just for the girls but now the boys are included. I read that you thought of that after talking with Donnie McClurkin?
Well Donnie did bring it up but really from the first conference when it was a girl's conference the mothers would come and bring their daughters and would ask "Are you going to do anything for our sons" and I was like hold up a minute (laughs) we need to see how this works out. Then after a couple of years we stepped out and did it. (Added boys) This will be our third year doing that and being a mom, I only have two children, a son and a daughter, I just know first-hand the importance of having things that your son and your daughter can go to and be poured into and encouraged to do the right thing. So many of our young men are in trouble because they haven't had mentors, they haven't had fathers in their lives to help them make the right choices.
What are some of the things that the youth can look forward to at the event?
This is a conference where we deal with things. Do they have fun? Yeah they have fun; Akintunde will be there, so we are going to laugh. We end every conference with a concert so KiKi Sheard, Jessica Reedy, Canton Jones, Israel Houghton will be there, so we are going to enjoy worship. I'm excited because people like Judge Mathis are going to be there. He is going to tell his story from jail to judge. We got to stop this cycle of so many of our youth going to prison. Most of it is worship, hearing the word, interaction and they can leave out of the conference equipped to be successful in life. They can be bold and make the right choices and understand that God has a wonderful purpose for their lives.
You are here for Sunday's Best so how did you become a judge, what's it like working with BET and being here in Atlanta?
Well you know I'm having fun! We did our first taping the other day and hanging with Donnie, Yolanda and Kim Burrell is hilarious; their all funny. To see young people wanting to do Gospel music is great. Everybody has been really nice and I'm enjoying it.
What's next for you after the conference any new projects coming up?
I'm in the studio now and I don't have a name for the CD now. We are getting all the songs and producers lined up and I should have something out at the end of the year.
Do you solicit from other writers? I mean I run into people who tell me they have songs for you all the time how can they send it to you?
They can just look on the back of my CDs and my address is there. We are always looking for new songs. Get it to me that's how I got Alabaster Box, I had never heard of the young lady (who wrote it) and look at what a jewel I found. So yeah send it to me because I haven't had time to write too much on this project. I would love to get them! (laughs)


Related Articles
Editor's Picks Articles
Top Ten Articles
Previous Features
Site Map





Content copyright © 2022 by Candace Walker. All rights reserved.
This content was written by Candace Walker. If you wish to use this content in any manner, you need written permission. Contact Candace Walker for details.