Pick Great Vacation Destinations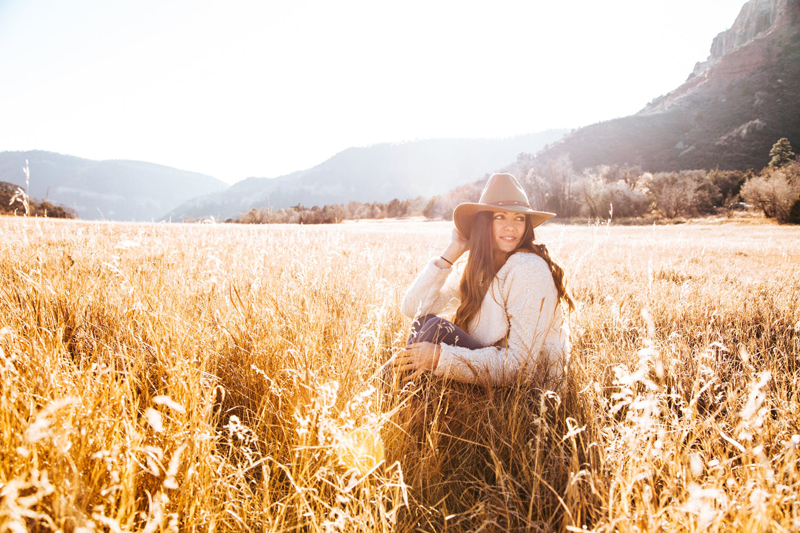 What is the best way to pick a great vacation destination to a place you have never been to before?

The key to determining where one wants to go is to start with the reason behind the trip first. Is someone choosing a family vacation destination? Does someone want to have a romantic getaway for two? Is someone celebrating a special occasion? would someone want to star in a sporting event or an extreme physical adventure? Does one simply want to enjoy tranquil surroundings?

Everyone must agree upon an activity they want to pursue upon arrival. How do they find that? Each state, divided into geographical regions, showcases the environment around them. If rock climbing is their preference, find a place where conditions exist to carry out these feats.

Let's use Oklahoma as an example: Oklahoma is divided into six regions they are; Northwest, Northeast, Southwest, Central, South Central and Southeast. Each region has unique, physical geographical features.

Where would one find mountains to go rock climbing?

They would find them in Oklahoma's Northwest region; the state's highest point is in Kenton, in the Wichita Mountains. Mount Scott, the highest point, is 4,973 feet high. This is where the climbers make those exhilarating climbs. The Oklahoma Climber's Guide explains where the climbing routes are and rates the difficulty to make sure everyone has a safe adventure. Other activities exist here as well, Wichita Mountains Wildlife Refuge and Little Sahara State Park. Little Sahara State Park has 1600 acres of sand dunes ideal for off-road fun using dune buggies, motocross bikes, ATVs or 4 wheel drive vehicles.

Would anyone like the perfect atmosphere to pop the question, or celebrate an anniversary that would be extraordinary?

The Southwest region is relatively flat and open, perfect for night stargazing and hang gliding. Wide Open Skies in Geronimo offers ultralight hang gliding and tandem ultralight flying. What a memorable proposal, high in the sky overlooking miles of scenic beauty. Skyway Balloons in Collinsville offers balloon rides and balloon flight instruction. They also manufacture the balloons right on the premises.

For a more down to earth proposal, Medicine Park Resort Town, established in the 1920's and 30's is a charming, romantic, cobblestone village rumored to be Bonnie and Clyde's hide-out after robbing banks in the area. The town provides shopping, health spas and an artists community. Medicine Creek flows through the center of town and surrounds it wholly by nature.

Is everyone looking for a fun family vacation destination?

There are several places through out the state that offer family fun. The Northwest region offers the Leonardo's Discovery Warehouse and Adventure Quest Playground in Enid which all children will love. It is a place for hours of hands-on playing-as-they-learn experiences.

The South Central region offers the Cross Bar Ranch Park in Davis. They provide 6,500 acres of wilderness and nearly 46 miles of trails for ATVs, dirt bikes, mountain bikes, horseback riding and hiking. The family is sure to have a fantastic time.

The Central region boasts the Frontier City Theme Park, established in 1958 at Oklahoma City. It engages your family with gunfight reenactments on Main Street. If your family like thrills, the rides will be of interest to all. Ride the Log Flume, the wooden Wildcat roller coaster, the Wild River Rafting ride, the Steel Lasso, a suspended roller coaster and the Bungee Tower ride. Everyone can also enjoy the musical productions if they choose to keep their feet on the ground and their heart in their chest.

The Oklahoma Motorsports Complex is south of Norman. It is the number one go-cart track in the country and ranks fifth in the world. For some high-speed family fun, they have incredibly fast carts that are fun for everyone from young to old.

The town of Guthrie offers a cable wake-boarding park called the Wake Zone. It boasts wake-boarding without the boat, so no one is driving the boat and everyone can get in on the fun.

Where can someone find a peaceful romantic getaway?

In the Northeast region the Grand Lake with Sail Grand Waterfront, offers the answer everyone has been looking. They rent wave runners, pontoons and ski boats as well as offer Pará sailing for the adventurous. Sail boats provide the peaceful portion of your trip as they sail noiselessly across the lake. For the romantic getaway they suggest private yacht charters. They can have your weekend catered so no one has to lift a finger. A captain drives the yacht for the customer and all they do is sit back and enjoy.

All of these activities exist in Oklahoma, but these places are specific to the environment they need to exist. It is essential in planning a fabulous vacation to know what one desires in the beginning.

Each state has an official visitor's guide website. On this website, the regions are listed as well as what activities are available in each. This narrows the search down for everyone. It might surprise all of us what each state has to offer.




Related Articles
Editor's Picks Articles
Top Ten Articles
Previous Features
Site Map





Content copyright © 2022 by Jacqueline Rosenbalm. All rights reserved.
This content was written by Jacqueline Rosenbalm. If you wish to use this content in any manner, you need written permission. Contact Jacqueline Rosenbalm for details.