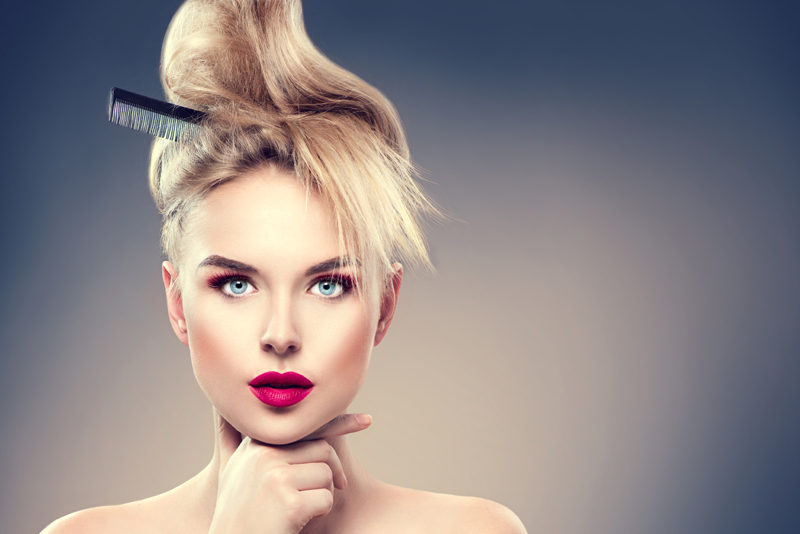 You probably love cosmetics and the looks you can achieve with them. But if you're not careful you can run into trouble. Many things that can go wrong, but some mistakes are more common than others. With a little know-how, you can avoid these common makeup mistakes.
1. Raccoon eyes
Running mascara and eyeliner can transfer to the skin under the eyes, leaving you looking like an adorable, wild animal – the raccoon. While this furry, masked creature may be cute, you probably don't want to resemble one too closely!
Keep your under eye area free from unsightly, dark marks with these tips:
Skip mascara and liner on bottom lashes.
Use waterproof eyeliner and mascara. Not water-resistant, but waterproof.
Don't use oily products in the eye area; they can cause mascara to transfer.
Allow eye creams and moisturizer to be absorbed by the skin before applying eyeliner and mascara.
2. Feathered lipstick
Lipstick can feather outside of the lip line, giving lips a fuzzy, undefined appearance. It can run into tiny lines around the mouth and emphasize them. Luckily, a few fixes can help:
Use a lip pencil.
Use a lipstick primer like Lip Insurance Lip Primer by Too Faced.
Use a lip stain.
3. Ring around the lips (when your lipstick wears away, but your lip liner doesn't)
So you choose a lip liner to match the color of your lipstick. As the day wears on, your lipstick wears off, leaving you with an unattractive line around your lips – but no lipstick. Lip liner is great for keeping lipstick from ending up outside your lip line. So what's the solution?
Use a nude lip liner that matches your natural lip color. It still provides the benefit of keeping lip color in place. When your lipstick wears off, no one will notice.
Use a clear lip liner like Urban Decay's 24/7 Glide-On Lip Pencil in Ozone. It keeps lip color in place and you don't have to be careful where you apply it.
Skip lip liner.
4. Eyeshadow creases
Many of us have creases or lines on the eyelids. Eye shadow can settle into creases and look messy. There's a simple fix for this problem.
Use an eyeshadow primer, like Urban Decay's Eye Primer Potion. It will prevent creases and keep color looking fresh all day.
5. The makeup line – when foundation (obviously) stops at the jawline
Some women apply foundation and don't bother to blend it well. Others use the wrong shade in the first place. This practice guarantees that there will be an unwanted "makeup line." This happens when there's a contrast between natural skin color and foundation. The solution?
Buy a foundation that matches natural skin color. To test makeup, blend color on the jawline. If it blends in with your skin color, it's a match. If not, keep trying. Get help from a makeup artist or cosmetics salesperson, if necessary.
6. Lipstick on your glass or cup
This blunder doesn't affect your appearance, but it's still embarrassing. You're at a party or out with friends and you take a sip of your drink only to leave behind a lipstick stain on the glass. There are a couple of solutions.
Use a lip stain instead of lipstick.
Use a long-wearing product like Stila Cosmetics Stay All Day Liquid Lipstick or L'Oréal Paris Infallible Never Fail Lipgloss.
If you must wear lipstick, just lick your lips before you take a sip. It works!
Avoid lip glosses.
Makeup can be your best friend. It enhances your appearance. And you can create different kinds of looks with it. But, if you make an embarrassing beauty blunder, the makeup you love can actually detract from your looks. By using the suggestions above, you can avoid these errors and look your best.
You Should Also Read:
Alternatives to Mascara
Minimizing Large Pores


Related Articles
Editor's Picks Articles
Top Ten Articles
Previous Features
Site Map





Content copyright © 2023 by Kimberly Williamson. All rights reserved.
This content was written by Kimberly Williamson. If you wish to use this content in any manner, you need written permission. Contact Katrina Simmons for details.