Review - Europe - Bag of Bones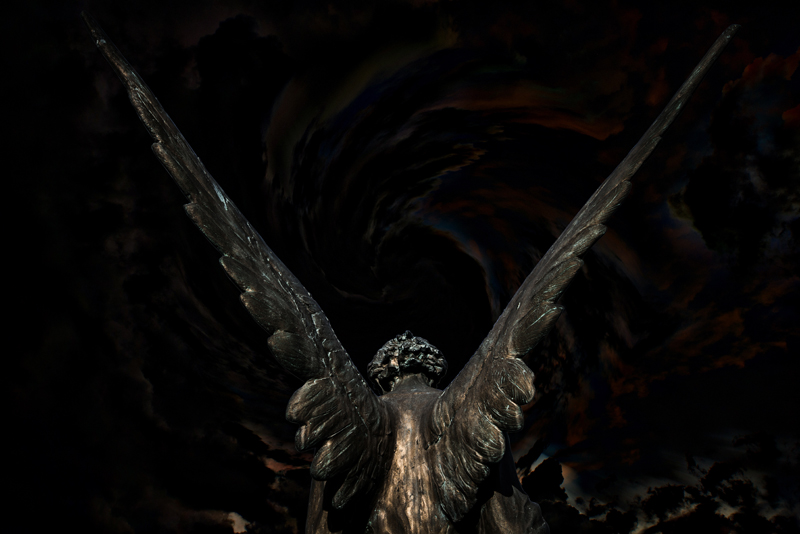 Very possibly --- and very strangely --- rock's best-kept secret right now would have to be
Europe
. Since reforming in 2003, the band has put out four absolutely remarkable records. Even though the band has made waves on their side of the globe, they are without a record contract for North America.
And that's a damn shame as people are missing out on some real quality stuff. Their latest record
Bag of Bones
is a barnstorming affair. If you haven't heard them since "The Final Countdown" days, you may be in for a bit of a culture shock. The band (vocalist
Joey Tempest
, guitarist
John Norum
, keyboardist
Mic Michaeli
, bassist
John Leven
and drummer
Ian Haugland
) has slid back the synth lines and semi-prog trappings for a more guitar-oriented attack and it has paid off in spades to these ears.
Churning out delicious hooks like they own the melody factory and are giving out free samples, there is nary a clunker in this whole set. It's like somebody took Jersey boys (and rulers of the higher end of most record charts) Bon Jovi and gave them some Oxford or Cambridge finishing-school polish. Call it mature without sounding old. Sonically impeccable, the record was produced by
Kevin Shirley
who is on a roll of late with high profile releases by Joe Bonamassa and Black Country Communion.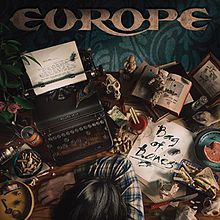 The record opens with the band busting through the door, unwilling to wait until you usher them in, via the track "Riches to Rags". You'll be snapping your neck within the first few notes and then Tempest's soaring voice takes centre stage. Powerful, classy and confident, it's a hell of a way to start the record. Did I mention there's also a blistering solo from John Norum that very nearly set my speakers on fire?
As far as I'm concerned, the star of the set is the next cut and first single, "Not Supposed to Sing the Blues". There's a real swagger to this one and Tempest's impassioned vocals cut to the bone. The band converges and becomes a potent weapon, especially during the tasty chorus where keys (is that a bit of "Kashmir"-like coloring there or is it just me?) and six-strings blend like a handshake.
"Firebox" explodes out of the gate like lighter fluid on a bbq (much like the opening song) and throttles expertly back and forth tempo-wise from verse to chorus weaving dynamics that keep your ears intrigued.
For the title track, we're treated to some terrific slide guitar courtesy of the aforementioned Joe Bonamassa. "Bag of Bones" is slightly schizophrenic in that it veers from a tranquil (think campfire-worthy) opening verse before slamming into a muscle-bound rocker that wouldn't sound out of place on a
Freight Train Heart
era Jimmy Barnes record. The band works this transition back and forth to great effect --- an absolutely gorgeous song.
A short instrumental by Michaeli is the prelude to the hard-driving "My Woman, My Friend". While for the first few bars, the solo piano gets you thinking this will be a soothing little blues number, Norum is there to remind you that he is in the band, with a stinging guitar that punctuates every line.
"Demon Head" is a straight-ahead rocker that is faintly reminiscent of Deep Purple's "Black Night". While we're on a comparison bent, "Drink and a Smile" has some more Zep-isms to it and that, my friends, can only be considered a good thing. "Doghouse" is a fun and frisky number that, along with "Mercy You, Mercy Me", continues to bury the band's past.
After using up a lot of energy through this energetic set, the record closes out in fine style with the "You'll Never Walk Alone"-sentiment of the elegant "Bring It All Home". This song fits Tempest's voice like a glove and winds things up perfectly.
From cap to boots,
Bag of Bones
is a tremendously engaging disc. With layers of controlled emotion, befitting a mature rock band, the boys are still allowed to run wild just enough to keep the energy level at an all-time high. The result is a record that is among the best, if not the best, released this year.
* Editor's note: In the interest of full disclosure, I received this CD free of charge from the PR company involved.


Related Articles
Editor's Picks Articles
Top Ten Articles
Previous Features
Site Map





Content copyright © 2019 by Morley Seaver. All rights reserved.
This content was written by Morley Seaver. If you wish to use this content in any manner, you need written permission. Contact Morley Seaver for details.