Bedford County, TN Bible Records, Vol 1 Review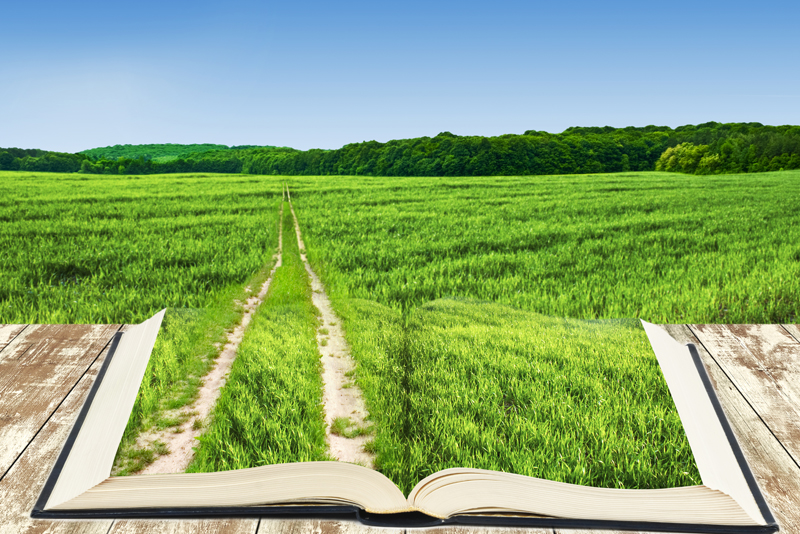 The Bedford County, Tennessee Bible Records, Volume #1 was written by Helen and Timothy Marsh. In their Introduction they write,
"After many hours of collecting, copying and traveling many miles, we have just compiled our first Volume of Bedford County Tennessee Bible Records. We have had the pleasure to meet so many lovely people in this endeavor……We shall continue to search for and copy any and all Bible Records, so that they will benefit the people of Bedford County, Tennessee, and also to those who live outside our County and State. As long as the Bedford County Bible Records can be found, we will continue this project."
Helen and Timothy have done an excellent job transcribing the Bible Records of those families they visited. Some of the data included are births, marriages, deaths, relationships and notes. Bible Records can be a great resource to find birth, marriage, and death information on our families. Personally, while documenting to join the DAR, I used a Bible record to prove the birth for my grandmother. The book does have an index at the end listing all the surnames and individuals included which is a great help. Here are some of the surnames included in this book, but definitely not all of them:
Acree, Adams, Agnew, Aiken, Ailes, Akin, Alden, Alexander, Allen, Allison, Ameck, Anderson, Anshutz, Anthony, Appleby, Arendale, Armstrong, Arnet, Arnold, Ashley, Awalt, Ayers, Azar, Bagley, Bailey, Baird, Ball, Banet, Banough, Barber, Barbour, Barkdull, Barnes, Barrett, Barringer, Bartlett, Basham, Baskett, Bass, Bates, Batte, Beams, Bearden, Beasley, Bechman, Bedwell, Bell, Bennet, Bennett, Berry, Bevel, Black, Blackman, Blackwell, Blake, Blakemore, Blanton, Boles, Bomar, Boone, Booth, Bostwick, Bounds, Bowen, Bowling, Boyd, Braden, Bradshaw, Brandon, Brantley, Brazelton, Brevard, Bridges, Briley, Bristol, Brittain, Brock, Borden, Brooks, Brown, Brunson, Bryan, Bryant, Bryson, Buchanan, Bullock, Bunn, Burlin, Bruba, Burns, Burrow, Burton, Butler, Buxton, Byers, B yler, Bagley, Caddell, Caldwell, Calhoun, Calloway, Calwell, Cameron, Camp, Campbell, Cannon, Cantrell, Caples, Capshaw, Carney, Carter, Caruthers, Cashion, Caswell, Cathey, Caughran, Cawyer, Chambers, Chandler, Charles, Chelders, Cherry, Chesshir, Child, Chilton, Chittam, Chitwood, Christian, Chunn, Clapp, Clardy, Clark, Claxton, Clay, Cleek, Clendenin, Cleveland, Clifft, Cline, Clower, Coats, Coble, Coffee, Coggins, Coldwell, Cole, Coleman, Collis, Comer, Conklin, Conwell, Cook, Coop, Cooper, Corbin, Cordell, Corlett, Cortner, Couch, Couser, Cowley, Cowan, Cowden, Cowser, Cox, Craig, Cravy, Crawford, Crisp, Critton, Cross, Crow, Crowell, Csuy, Cumming, Cunningham, Curlein, Daley, Dallam, Damron, Dance, Dandridge, Daniel, Darnell, Dashielle, Daughtrey, Davidson, Davis, Dawson, Dayton, Dean, Deason, Delk, Derrick, Dice, Dickens, Dickensheets, Dickerson, Dickey, Ditto, Dixon, Dogan, Downing, Dozier, Dryden, Drumright, Dugger, Duguay, Duncan, Dunn, Dutreaux, Dyer, Eads, East, Eckenberger, Elam, Ellis, Enochs, Fisher, Floyd, Fogleman, Francis, Gage, Gardner, Gentry, Giles, Gowan, Groover, Hart, Haskins, Head, Hester, Hogan, Ingle, Ingold, Irons, Ivie, Jack, Jennings, Johnson, Justice, Keele, Keller, Keyser, Lamb, Landis, Lawler, Lawrence, Lusk, Lynch, Mabee, Mallard, Marsh, Massee, Melville, Miles, Morton, Neal, Neese, Newton, Nichols, Nowlin, Orr, Osborne, Ott, Palmer, Paschal, Pennington, Perry, Pickle, Primrose, Reaves, Reese, Rich, Rozear, Ruth, Sandusky, Scarberry, Scuddar, Searcy, Shofner, Stancell, Tarver, Temple, Thompson, Tilly, Tilmon, Titus, Vance, Vannoy, Vaughan, Warren, Webb, Welsh, West, Wheelhouse, Windrow, Yancey, Yates, Yell, Young
If you have had family living in or around the Bedford County, Tennessee area, this book can be a great resource to you. Some of the other books that Helen and Timothy Marsh have written are:
Disclaimer: I was asked to review this book for the
Tennessee Genealogical Society
. If I have a family to research in the Bedford County or surrounding areas, I will definitely refer to this book to see if their ancestor had a Bible with family data that was transcribed.


Related Articles
Editor's Picks Articles
Top Ten Articles
Previous Features
Site Map





Content copyright © 2022 by Tina Sansone. All rights reserved.
This content was written by Tina Sansone. If you wish to use this content in any manner, you need written permission. Contact Tina Sansone for details.