FamilySearch Updates Databases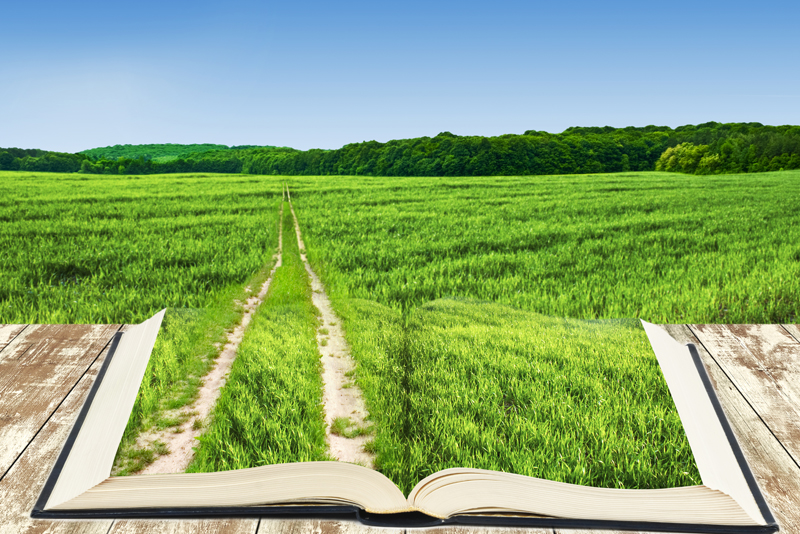 Familysearch
has recently updated their databases. Records are added to the collections as they are completed. Check out these databases!
Billion Graves Index - Name index of burial records courtesy of BillionGraves which is an expansive family history database of records and images from the world's cemeteries, all tagged with GPS locations.
Colorado, Denver County Probate Case Files, 1900-1925 - Probate case files acquired from the Colorado State Archives in Denver.
France, Quimper et Léon Diocese, Catholic Parish Records, 1772-1910 - Name index and images of Catholic parish registers recording events of baptism, marriage and burial in the Diocese of Quimper et Léon. Parishes in this diocese lie within the department of Finistère.
Germany, Mecklenburg-Schwerin Census 1867 - Census records of the Grand Duchy of Mecklenburg-Schwerin, Germany for 1867. Towns are arranged under their enumeration district. The Bevölkerungstabelle lists heads-of-households and provides a numerical count of other household members. The Zählungsliste provides a complete list of all household members and gives the date of birth, religion, marital status, occupation and nationality.
Hungary, Civil Registration, 1895-1980 - Images of births to 1920, marriages to 1950, and deaths to 1980 reported to and recorded by civil registrars. Coverage varies by locality. Please visit the wiki or browse the collection to determine current coverage.
Illinois, County Naturalization Records, 1800-1962 - Images of naturalization records from county courthouses in Illinois. The content and time period varies by county. Few counties have records after 1945.
Illinois, DeKalb County Land Records, 1838-1927 - Digital images of deed books, grantor indexes, and grantee indexes from the courthouse in Sycamore, Illinois.
Italy, Napoli, Castellammare di Stabia, Civil Registration (Comune), 1809-1936 - Civil registration (stato civile) of births, marriages, and deaths within the custody of the town of Castellammare di Stabia (Comune di Castellammare di Stabia). Includes marriage banns (pubblicazioni); residency records (cittadinanze); ten-year indexes (indici decennali); and military conscription lists (liste di leva; ruolo matricolare).
Italy, Torino, Civil Registration (State Archive), 1802-1813 - Civil registration (stato civile) of births, marriages, and deaths within the custody of the State Archive of Torino (Archivio di Stato di Torino). Includes supplemental records (allegati); ten-year indexes (indici decennali); and marriage banns (pubblicazioni). Availability of records is largely dependent on time period and locality.
Maine, State Archive Collections, 1790-1966 - Collections from the Maine State Archives consisting of court, military, naturalization, land and other record sets.
México, San Luis Potosí, Miscellaneous Records, 1570-1842 - Miscellaneous records found at the Archivo Histórico del Estado de San Luis Potosí. This collection includes records created by the following institutions: Alcaldía Mayor e Intendencia, Registro Público de la Propiedad y el Comercio, Ayuntamiento de San Luis Potosí, Alcaldía Mayor de Charcas, Notarías, etc. Additional images will be published as they become available.
North Carolina, Civil Action Court Papers, 1712-1970 - This collection includes digital images of civil court records filed in North Carolina counties between 1737 and 1968. Civil court actions contain a variety of records with information of genealogical and historical value whether in adversary or ex parte proceedings. Civil suits were generally brought to settle questions of land ownership, unpaid debts, unfulfilled contracts, and unperformed agreements. Suits concerning dower, breach of contract, and slander were frequent. Divorces were included. The legitimating of bastard children fell within the province of this court. The records also include some records of slave emancipation and of naturalization proceedings.
North Carolina, Estate Files, 1663-1979 - ndex and images of estate files from North Carolina counties. The originals were filmed at the North Carolina Department of Archives and History. The estate records contain loose papers relating to the settlement of estates including such matters as provision for heirs including minor children as well as distribution of funds, land and property, including slaves. This project was indexed in partnership with the North Carolina Genealogical Society and Library.
Peru, Huánuco, Civil Registration, 1889-1997 - Copies of original civil registration records of births, marriages, and deaths from the department of Huánuco in Peru.
Peru, Lima, Civil Registration, 1874-1996 - Copies of original civil registration records of births (nacimientos), marriages (matrimonios), and deaths (defunciones) from the department of Lima in Peru.
Portugal, Braga, Catholic Church Records, 1530-1911 - Copies of baptism, marriage, and burial records created by the Catholic Church and housed at the Braga District Archive in the University of Minho, Portugal.
Portugal, Castelo Branco, Catholic Church Records, 1714-1911 - Copies of baptism, marriage, and burial records created by Catholic parishes in the district of Castelo Branco.
Portugal, Setúbal, Catholic Church Records, 1555-1911 - Copies of baptism, marriage, and burial records created by the Catholic Church and housed at the Setúbal District Archive in Portugal.
Russia, Samara Church Books, 1869-1917 - Images and partial index to records of births and baptisms, marriages, deaths and burials performed by priests of the Russian Orthodox Church in the province of Samara. These records were acquired from the state archive in that province. Currently this collection is 4% complete.
Spain, Consular Records of Emigrants, 1808-1960 - Collection of digital images of consular records including passport registers, nationality cards, registers of citizens, military records and civil registration births, marriages, and deaths housed at the Archivo General de la Administración in Alcalá de Henares, Spain.
https://familysearch.org/search/collection/show#uri=https://familysearch.org/searchapi/search/collection/1647693>Sweden, Södermanland Church Records, 1604-1900; index 1640-1860 - Baptisms, marriages, and burials from the county of Södermanland.
Texas, Deaths, 1977-1986 - Images of Texas statewide death certificates, including delayed certificates, from the Texas Department of State Health Services in Austin.
Washington, County Probate Records, 1853-1929 - This collection includes county probate records from the Washington State Archives Northwest Regional Branch in Bellingham. They include records from Jefferson, Skagit, Island, Whatcom, San Juan, Clallam and Snohomish counties.
You Should Also Read:
FamilySearch Learning Resources
The Guide to FamilySearch Online Review


Related Articles
Editor's Picks Articles
Top Ten Articles
Previous Features
Site Map





Content copyright © 2022 by Tina Sansone. All rights reserved.
This content was written by Tina Sansone. If you wish to use this content in any manner, you need written permission. Contact Tina Sansone for details.