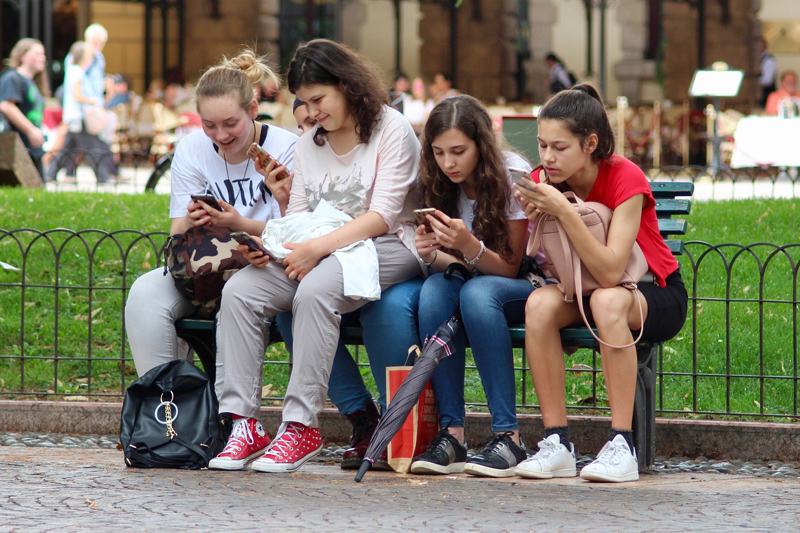 With all the Guitar Hero and other music games out there, we're generally stuck with the music they choose to offer. Music Hero opens a new door - you can play with ANY music on your system.

The game is a tap-tap style game with three streams of notes. You simply go left and right between the three streams, pushing the appropriate spot when the note crosses the target area. I used to play Tap Tap all the time, so I enjoy that general style of gameplay. What is innovative here is that they don't require you to play with their small, built in song library. Instead, you can browse to select ANY song at all that resides on your device. Any song. And then it starts playing.

The software tries to sense the rhythm of the song and build in button-pushing to match. As you might guess, sometimes it works well, with songs with a steady, heavy rhythm. With other songs that have often-changing rhythms or really quiet music, it has a harder time of it. But it's absolutely phenomenal that it could even try to do this - and even more amazing how often it gets it right.

There are times that playing along with the song feels just like playing any commercially done product - and remember this is being auto-generated on the fly. There are no human programmers telling the system when to match note X with spot Y. It's simply software listening for heavier rhythms and putting up a dot to match.

Even when the dots don't match perfectly, it's still oodles of fun. You're listening to your favorite song, tapping along, and it's racking up the score. So you can play and replay to try to do better on the song.

You can make your own libraries of songs you adore that also have heavy, steady rhythms. That way you give the game the best possible material to work with, and have the most fun while you're playing.

The fact that this game exists is incredibly powerful. Surely in a few years, working from this base, they will have games that do match pretty much perfectly and that sense all the little sub-rhythms and notes involved.

Highly recommended.


Related Articles
Editor's Picks Articles
Top Ten Articles
Previous Features
Site Map



Follow @lisavideogames
Tweet





Content copyright © 2022 by Lisa Shea. All rights reserved.
This content was written by Lisa Shea. If you wish to use this content in any manner, you need written permission. Contact Lisa Shea for details.