CD Review - Michael Des Barres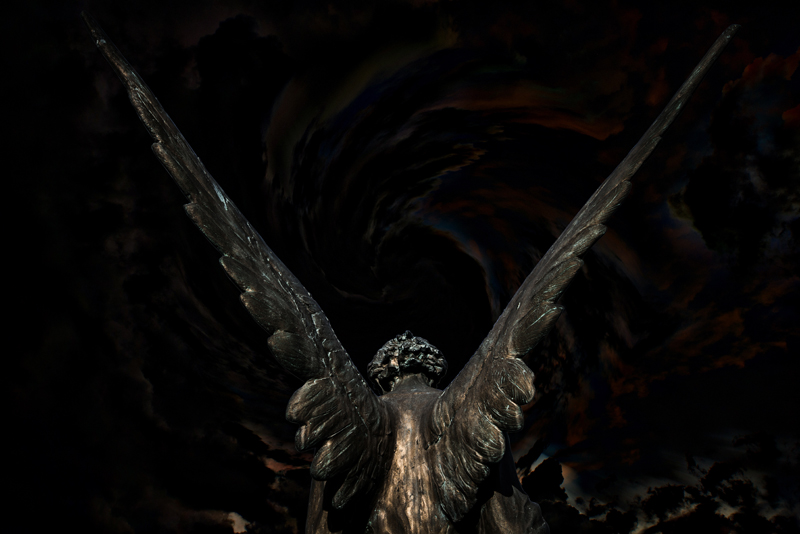 I don't usually stoop to such under-handed methods to aid my work but this transcript was just dropped in my lap. Since it's not of an embarrassing nature, I feel compelled to share. I must point out that it is courtesy of FIBR-TV so Michael, if you want to sue somebody, it's them.
Transcript of a recent doctor's appointment for Michael Des Barres.
Michael Des Barres:
"Well Doctor, do you have some answers for me? I came to you a few weeks back because I was experiencing a range of symptoms s. It felt like my ticker was going to pop out of my chest. I've been in a state of hyper-activity for some time now and find it hard to stay focused. The only time I even feel sort of normal is at home in my rehearsal space or in front of a crowd."
Doctor:
"Yes Michael, I do have some answers for you. You indeed have reason to get this checked out as it's one of the most unusual cases I've ever encountered. The x-ray and ultra-sound technicians were shocked to discover your pulmonary system is powered by an interesting motor. Upon extensive examination I've determined, my friend, that you have --- (dramatic pause) --- a Rock & Roll Heart."
*****
Unfortunately the rest of the transcript was missing so we'll never know what the doctor's recommendations were. But I'm pretty sure it was along the lines of "Your condition is not fatal so…..just let it rock."
OK, seriously that cheesy vignette was a ways to go for such a weak punchline but it quite succinctly wraps up the "comeback" album of sorts by The Marquis Des Barres.
Carnaby Street
is the first record by the former Detective, Silverhead, Chequered Past and The Power Station vocalist since his second solo effort in 1986. Most other records of recent times have featured so-called rock bands showing how serious and socially conscious they can be, complete with flat-lining stage "shows" and performances.
Carnaby Street
brings the "fun" back to rock, filling the void left empty for so long by the likes of The Faces and the mighty Slade.
Curiously enough, the record begins with a more subdued mood in the form of "You're My Pain Killer", a bluesy ode to a relationship that answers the bell in every way. Seductive, enticing, captivating…you name the adjective because this song has all that and more. Des Barres is as smooth on the delivery as a rock & roll Luther Vandross and his cracker-jack band really hijack your ears, especially with the uber tasty guitar solo. It may seem like an odd place to put this track but it would really break the flow anywhere else and because of the high quality, deserves to kick things off. Speaking of his band, it includes Paul Ill on bass, Eric Schermerhorn on guitar, Jebin Bruni on keyboards and David Goodstein on drums. Michael also plays guitars,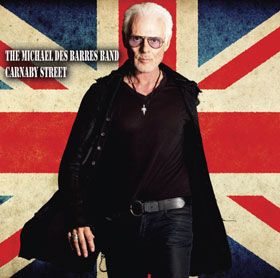 Then the party starts. The title track comes alive like an inmate on a day pass. Des Barres takes a mental holiday back to Swinging London when he was a young lad just starting to experience life in the late '60s and early '70s. The line "And everything you've ever heard is everything I've seen" pretty much sums up the script for this rollicking rocker. Musically, think of the best bar band you've experienced and remember the sweat dripping off performer and crowd alike amid some wide smiles and you've got an idea of the ambience created by this powerhouse track.
One of my favorite Des Barres vinyl (yeah, I'm vintage. So what?) moments is the barnstorming intro to "A World Gone Wild". Back in the day, it was de rigeur for me to start the day washing down my caffeine cocktail with this song cranked to 11. Michael has a scream like a Viking in full plundering mode on the opening moments of that one. I'm happy to report that he has not only matched but surpassed that energy-boost moment with a new one on the end of "Carnaby Street".
Closing out the track is a sequence where Michael sounds like that aforementioned inmate who was so drunk with freedom he makes a bid for the fence the following day, only to have his privates horribly entangled on the barbed wire. It sounds painful but only to the inmate. My ears were lifting a toast at the conclusion of this song as they recalled past Des Barres triumphs.
"Forgive Me" shows the cheeky Mr Des Barres turning on the charm on this bouncy number after his latest indiscretion. A jubilant B3 organ joins in with the buoyant guitars to power this one sounding like early Springsteen.
With a gait that only can be described as jaunty, "Sugar" is brimming with self-confidence as Michael offers up his services, nocturnal or otherwise. Heading onto the highway with a more straightforward framework is "Route 69", one of my favorite tracks on the record. Crazy Suzy & Larry are looking for adventure and they find it on this song which has a tremendous bridge.
Hitting a major bump in the relationship like a lot of couples, Michael is on his knees for "Please Stay" pleading for a second chance. Bruni's Benmont Tench-sounding organ really takes the lead here.
"Little Latin Love" spits fire with an energy level that can only be described as steroid-driven. Mr. 3% Body Fat pulls out all the stops on this one with the spectre of the Lizard King looming large. A wickedly fun track.
The T. Rex-sounding "Hot and Sticky" has Michael talking about heading south. Whether that's a geographical or anatomical reference is a matter for debate but what is not is that this hot and sticky number should be a great one played live.
"From Cloud 9 to Heartache" is, musically-speaking, as bubbly as "Sugar" yet lyrically unsure about the direction of his significant other. Apparently as Michael says, "All's well that ends well --- today", since the album closes out with "My Baby Saved My Ass".
As a record,
Carnaby Street
is a winner from beginning to end. As a preview of what you can expect at a live show coming near you soon, it's even better. All of these songs will get even hotter when ramped up by the give and take energy exchange of an audience. Paramedics be alerted.
After over 20 years away from the public eye in terms of music, the only thing I can add to this is, "Welcome back Michael. What took you so long?"


Related Articles
Editor's Picks Articles
Top Ten Articles
Previous Features
Site Map





Content copyright © 2019 by Morley Seaver. All rights reserved.
This content was written by Morley Seaver. If you wish to use this content in any manner, you need written permission. Contact Morley Seaver for details.