Drought Tolerant Butterfly Gardening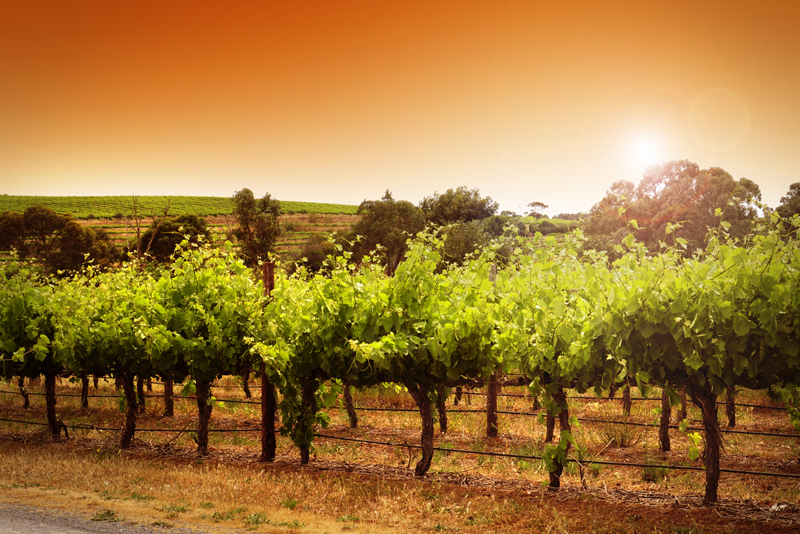 Over the last few years, California has suffered from drought. Many people have responded by changing the way they garden; lawns, for example, are better suited to the rainy English climate where they originated than to the sere California landscape. Succulents and grasses make designing gardens easy and appropriate for the environment. But it's important to also consider the fauna that use landscaping for food, drink, and shelter. Butterflies in particular need specific food: nectar for the fully grown insect, and leaves for the caterpillars.

Because they have such specific nutritional needs, butterflies are in danger of extinction in many parts of the world, including California. For many species, this is primarily because of the destruction of their native habitat. The need to build more housing in many parts of the state means that, for many kinds of butterflies, butterfly-appropriate gardens can make the difference in the ability of a particular species to 'hang on', particular those who live in a specific microclimate. Gardeners are thus more than just artists; their planting choices will make a difference in the survival of many species of butterflies.

Given this knowledge, what should be planted? Certain flowers are well-loved by butterflies and also tolerant infrequent watering once they are established. Lantana, for example, is a perennial that does well in dry, hot conditions. It is also beautiful – tiny flowers, in every shade with the exception of blue, grow in compact clusters that seem to glow in the sunlight. Since many species of butterflies love lantana nectar, it is considered one of the best shrubs for Southern California butterflies. Zinnias, marigolds, sage, lavender, and yarrow species produce other types of flowers that do well in the dry, hot California landscape and provide nectar for various butterflies.

Many gardeners enjoy the butterflies but regret the chewing tendencies of the caterpillars. However, allowing caterpillars to feast on the leaves and flowers in the yard is a sure way to help ensure the survival of future butterflies. Common weeds such as Cheeseweed (Malva parviflora) and Common Deerweed (Acmispon glaber) are "salads" for caterpillars, giving the gardener an excuse for not pulling out every unasked-for shrub. The flowers mentioned above will also provide sustenance, as will trees such as elm and willow. Many of these are native to California and can be found on hillsides and in vacant lots. In addition, some butterfly species will nest in the crevices and corners of buildings such as garages and tool sheds.

Organic gardening techniques are extremely important for the survival of butterflies. Insecticides should not be used; in general, it's important to tolerate the presence of insects that will improve the overall ecological health of the garden plot. When unwanted pests appear, there are ways to get rid of them (such as a mild soap-and-water spray) that won't poison the beneficial critters.

Depending on the microclimate, a gardener can expect to see a variety of butterfly species depending on what weeds or flowers are in the garden. Beyond the ever-present Monarch (Danaus pplexippus ), species such as the Fiery Skipper (Hylephila plyleus) and the Anise Swallowtail (Papillo zelicaon) are common in the region. The Red Admiral (Vanessa atalanta) and the Common Buckeye (Junonia coenia) are not usually seen in Southern California, but are more common in the northern part of the state. These are only a few of the butterfly species that live in California. By providing leaves and nectar, the gardener can sleep well in the knowledge that he or she is helpful to preserve these beautiful insects.



Related Articles
Editor's Picks Articles
Top Ten Articles
Previous Features
Site Map





Content copyright © 2022 by Korie Beth Brown, Ph.D. . All rights reserved.
This content was written by Korie Beth Brown, Ph.D. . If you wish to use this content in any manner, you need written permission. Contact Korie Beth Brown, Ph.D. for details.